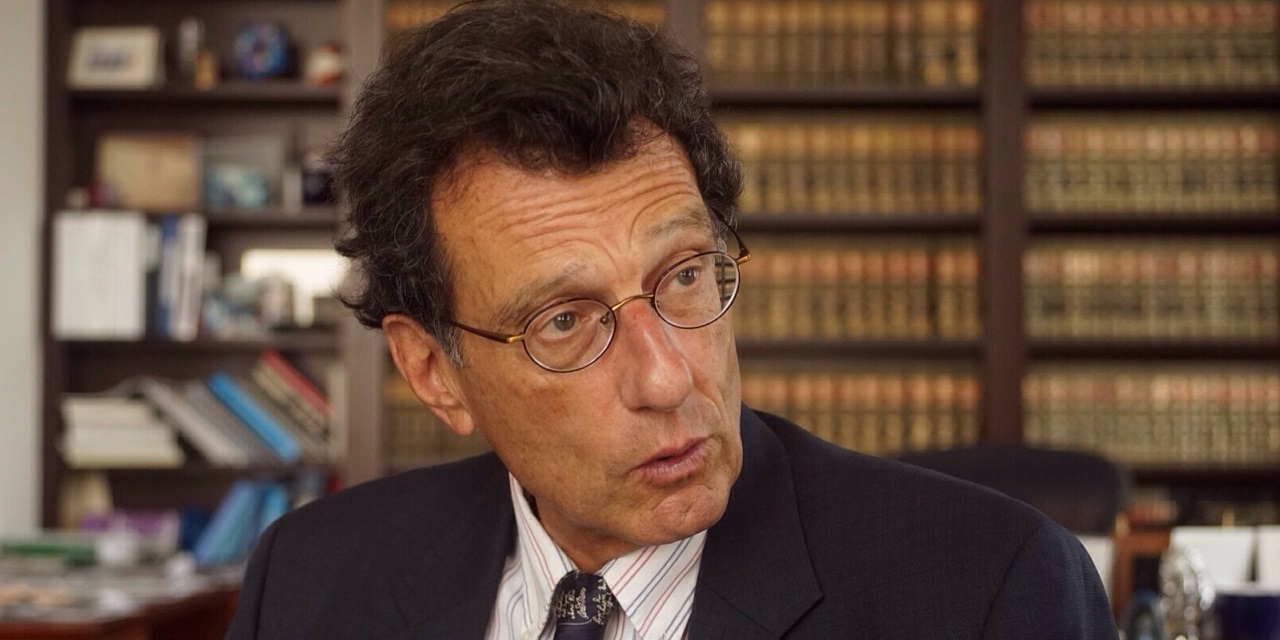 Polster
CLEVELAND (Legal Newsline) – A jury will determine who, if anyone, is liable for the nation's addiction crisis, but the judge overseeing a historic trial will decide how much they would pay.
Judge Dan Polster decided Tuesday on a protocol that nearly every party agreed to, save for Johnson & Johnson subsidiary Janssen Pharmaceuticals. The jury in the historic bellwether trial will be tasked with determining if opioid makers and distributors and pharmacies created a "public nuisance."
Mallinckrodt previously complained that a 45-defendant, seven-week trial will confuse jurors, but Polster rejected that argument. He says the facts jurors will need to weigh under federal RICO, Ohio Corrupt Practices Act and civil conspiracy claims are the same as they would have to consider under the public nuisance claim.
"Janssen voices a concern that juror confusion and substantial prejudice will result in jurors tasked with determining legal claims measured by municipal costs also hear 'emotionally charged' evidence of societal harms relating to interference with broadly defined public rights," Polster wrote.
"Evidence about public nuisance, Janssen contends, would 'inflame jurors against Defendants and increase the chances of unjustified, emotionally driven liability determinations on the RICO and conspiracy claims.
"The court concludes this concern is overblown. As an initial matter, Janssen is alone among the bellwether trial defendants in its objection to a jury determination of nuisance liability, even though the alleged 'juror confusion' would also affect the other defendants."
A few factors have the Oct. 21 start date in jeopardy, however, for bellwether plaintiffs Cuyahoga and Summit counties of Ohio.
For one, the attorney general of Ohio, Dave Yost, has filed a request with the U.S. Court of Appeals for the Sixth Circuit to either halt or dismiss those cases because he feels lawsuits brought by cities and counties threaten the more orderly recovery procedure that would be instituted through the states' case.
Lawsuits brought by states are being heard in state court. In the only one to make it to trial so far, an Oklahoma judge hit Johnson & Johnson with a $572 million verdict despite its relatively small share of the opioid market.
State judges in North Dakota and Connecticut, however, have dismissed cases before they could reach trials.
Another issue that may need to be sorted before the bellwether trial can begin is how the bankruptcy of OxyContin-maker Purdue Pharma will affect proceedings.
The company has said a truly global settlement of claims is impossible, considering how Polster's multi-district litigation has gone, even with the appointment of a negotiation class of plaintiffs' lawyers who are representing governments while working on contingency fees.
Bankruptcy is "the only forum that provides a collective process that ensure equal treatment of similarly situated claimants" and finality, Purdue Pharma said.
Two weeks ago, opioid defendants also asked Polster to recuse himself because of how he has pushed for a settlement.
Assuming he does not recuse himself, he'll be in charge of determining the abatement procedure for any defendants found liable by a jury, as well as determining what evidence the jury will hear during the first part of the trial.
He expects that he "and the parties will together craft jury instructions and interrogatories to guide the jury's verdict and ensure the jury considers each type of evidence only for appropriate purposes, thereby addressing the risk of prejudice or confusion."
From Legal Newsline: Reach editor John O'Brien at john.obrien@therecordinc.com.