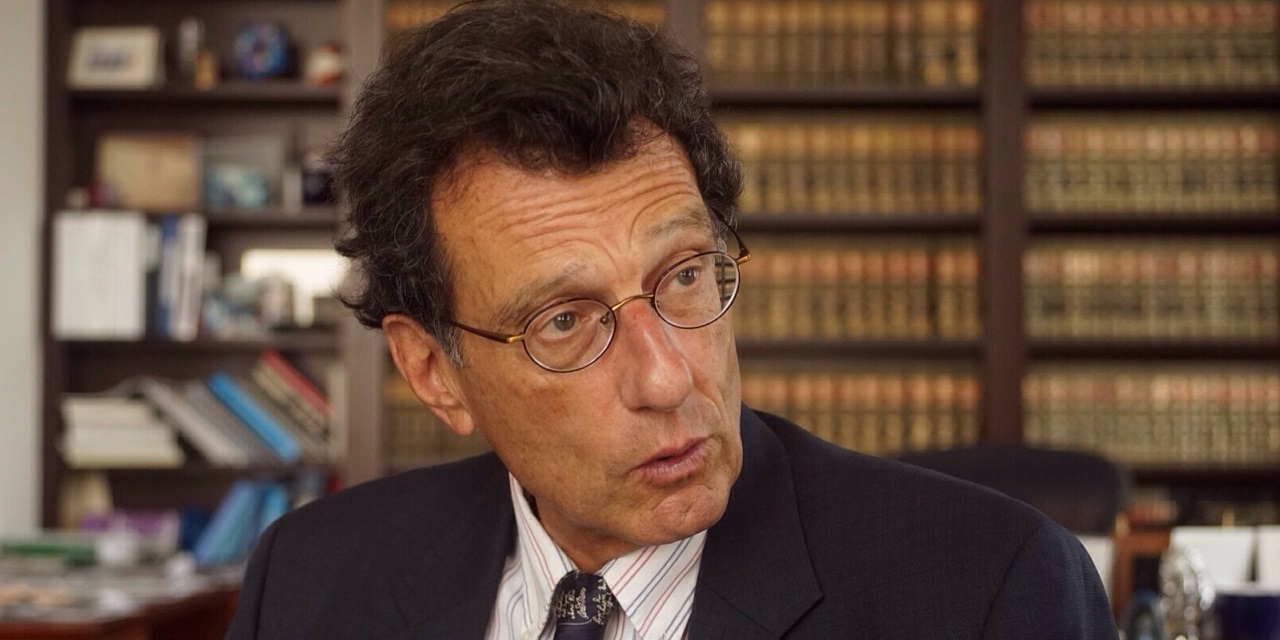 Polster
CLEVELAND (Legal Newsline) – The federal judge overseeing about 2,000 opioid lawsuits has rejected the argument that his planned seven-week trial will be a free-for-all of evidence and legal theories that will feature dozens of defendants and confused jurors.
Attorneys for pharmaceutical company Mallinckrodt had asked Judge Dan Polster to ease due process concerns by severing it from a bellwether trial scheduled for Oct. 21. Polster, who has backed private lawyers' plan to steer the litigation by creating a so-called "negotiation class," also this week rebuked the media for recording the Wednesday hearing.
Polster ordered the destruction of any recordings, then denied Mallinckrodt's request for a separate trial. The company complains that the jury in the mass trial will be required to resolve nearly 1,000 questions of law and fact.
"The seven-week mass trial planned for October 21 does not come close to meeting the basic constitutional guaranty of fairness," attorneys for the company wrote.
"Two Plaintiffs will each try 11 novel claims for billions of dollars against at least 45 individual defendants consisting of differently situated pharmaceutical manufacturers, distributors and pharmacies.
"Such a trial against 'the industry' as a whole simply cannot comport with procedural due process, which requires individual justice for each defendant."
On Wednesday, without issuing an order explaining why, Polster rejected the motion. Polster has never hidden his view that the defendants should settle this litigation by offering to pay potentially billions of dollars to the plaintiffs, virtually all of whom are represented by private lawyers who will get a substantial cut of whatever their clients win.
Akron, Cleveland and their surrounding counties are the plaintiffs in the first two bellwether trials.
The company released a statement: "It is disappointing that our motion requesting our own trial to ensure due process received no due process from the Court."
"We believe that a separate trial is necessary to ensure our constitutional rights are safeguarded, and a mass trial will taint the jury and hinder our ability to be fairly heard."
The company says the evidence specific to Mallinckrodt differs significantly from what will be used against other opioid makers like Purdue Pharma, as Mallinckrodt almost exclusively makes generic opioid products that it does not market to health care providers.
Opioid makers have been accused of pushing the pills on health care providers in order to maximize profit while ignoring the nation's addiction crisis. That was Oklahoma's argument against Johnson & Johnson in the first opioid case to go to trial, despite the company's claims that its products made up less than 1% of the market.
Mallinckrodt fears it will be lumped in with any defendants found to have engaged in illegal activity.
"Mallinckrodt will not only be defending itself against Plaintiffs' claims, but also against the sometimes inconsistent trial strategies and potential 'finger-pointing' of its co-defendants," the company's lawyers wrote.
Polster has been busy this week. He also denied motions to dismiss on jurisdictional grounds by Allergan, Teva and Mallinckrodt in an order issued Tuesday. In that order, though, he struck the testimony of CPA Alec Fahey, who was retained by plaintiffs to testify that Mallinckrodt PLC and Teva Ltd. control and dominate their subsidiaries.
Then, after holding a hearing in which he told critics like state attorneys general to "come up with a better model" than the negotiation class proposed by plaintiffs lawyers, he set his sights on the media.
Citing media guidelines for Cleveland federal court, he ordered the destruction of any recordings made of the hearing. "Do not interpret the Court's effort to provide (telephone) access to these hearings as its assent to recording those hearings.
From Legal Newsline: Reach editor John O'Brien at john.obrien@therecordinc.com.