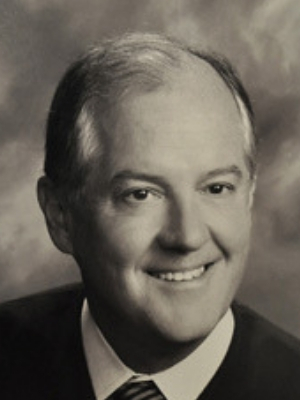 Justice Donald R. Franson California Courts
FRESNO, Calif. (Legal Newsline) – A driver sued by his son after an accident was acting in the scope of his employment at the time of the accident, the California 5th District Court of Appeal determined Dec. 20.
Judge Donald R. Franson Jr. wrote the decision while judges Herbert Levy and Thomas Desantos concurred.
The court sided with the plaintiff and reversed the decision of the Superior Court of Tulare County.
"Here, the evidence shows defendants required the driver to be on call 24 hours a day, seven days a week to respond immediately to cellphone calls for repairs and maintenance needed at the ranches, farms and dairies operated by defendants," Franson wrote in the opinion.
The court said there was a genuine question of whether the driver was actually obliged to use the company-owned vehicle at all times in case he needed to respond to emergency call for repairs. The appeals court said taking these two points into consideration as well as other details about the nature of the driver's employment, the driver was acting within the scope of his employment.
Plaintiff Ray David Moreno named his father and his father's employer, Visser Ranch Inc., in his negligence lawsuit. Graceland Dairy Inc. (a Visser property), the county of Tulare and its Resource Management Agency, the state of California and its Department of Transportation and General Motors Co. were also named as defendants.
The opinion states that Moreno was injured when the Graceland Dairy pickup his father was driving left the roadway, struck an embankment and rolled over in 2012. The plaintiff was a passenger and was not wearing his seat belt at the time.
He said he sued the defendants because Graceland owned the vehicle and said Graceland and Visser failed to evaluate, train and manage the driver properly, along with the argument that the driver was within the scope of his employment.
He also sued the state and the county due to allegedly dangerous conditions of the public property where the accident occurred. GM was named over allegations of strict liability, negligent product liability and breach of warranty.
The defendant corporations were granted summary adjudication from the lower court after arguing that the plaintiff's father was heading home after a family event when the accident occurred, and therefore wasn't acting in the scope of his employment.