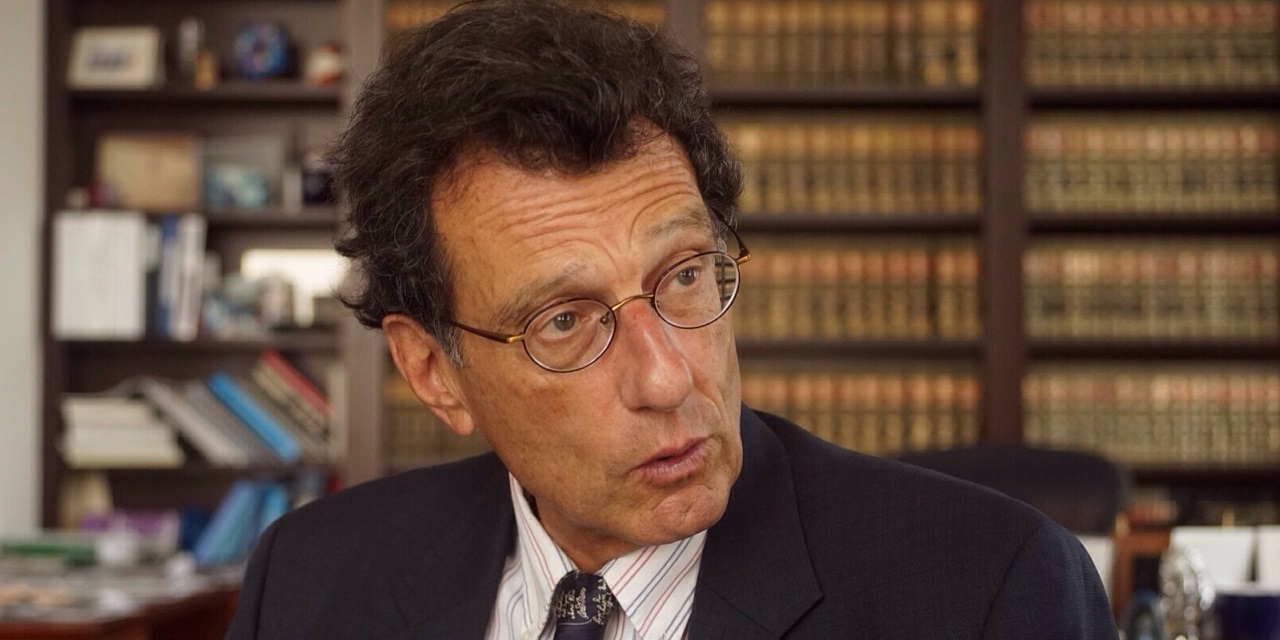 Polster
CLEVELAND (Legal Newsline) - Pharmacy companies facing thousands of lawsuits over allegedly improper opioid prescriptions failed to convince the federal judge to prohibit out-of-court discussions with plaintiff lawyers that some defendants believe have affected them unfairly.
In a curt order last week, U.S. District Judge Dan Polster said he follows the rules of judicial ethics when speaking with parties in litigation and therefore a request by pharmacy defendants for an order prohibiting ex parte communications in this case was "moot." His choice of that term was somewhat unusual, since it is usually used when a legal issue is no longer in dispute.
Defendants have repeatedly accused Judge Polster of displaying a bias against them, and the pharmacy companies joined a failed effort in September to have the judge removed from his central role overseeing the multidistrict litigation.
Pharmacies including CVS, Rite-Aid, Walgreens and Wal-Mart face a trial next year over whether they dispensed millions of improper opioid prescriptions in Cuyahoga and Summit counties in Ohio. They have been jousting with private lawyers representing those and other municipal plaintiffs over how to conduct the trial and what evidence they are entitled to obtain for their defense.
Over the past several months, the pharmacy defendants have grown suspicious Judge Polster or the special masters he hired to handle procedural matters have engaged in ex parte communications with plaintiff lawyers they did not participate in. Last month, they complained that "third parties" had informed them Judge Polster had decided "important agenda items" for a Nov. 6 conference without consulting them and said he should not "render decisions based on incomplete information and argument communicated ex parte."
They also complained that a special master apparently had quietly granted permission for the plaintiffs to dramatically expand their lawsuits by adding claims the pharmacies dispensed millions of opioid pills improperly at retail counters. For more than 18 months, the pharmacies were assured claims would be limited to allegations their distribution arms had failed to identify suspicious wholesale orders, they said, and allowing plaintiffs to amend their cases now would represent "a complete do-over."
"Such a decision could have been based only on either an ex parte request by Plaintiffs or the Court's own views about which unasserted claims Plaintiffs should have pursued and prepared for trial," the pharmacies said in their Nov. 5 filing.
Months earlier, during a fight with the Drug Enforcement Administration over releasing its ARCOS database that tracks where each opioid pill was distributed and sold, the defendants were puzzled by a sudden decision by Judge Polster to allow plaintiffs to search the database for 14 medications instead of only the most widely prescribed oxycodone and hydrocodone. The defendants weren't briefed on any request by plaintiff lawyers beforehand and wondered how the judge had independently come to the conclusion the wider array of drugs should be included.
Discouraged by what they perceive to be a string of such surprises, the pharmacy defendants filed a motion on Dec. 3 requesting an order prohibiting all ex parte communications with the judge or his special masters except for scheduling and administrative matters. The matter was discussed at a closed hearing Dec. 4. The next morning, Judge Polster entered a brief order stating "The Court has always been and will continue to be mindful of its ethical obligations as set forth in the Code of Conduct for United States Judges."
He reserved the right to engage in settlement discussions separately with the parties, although not over the pending bellwether trial cases unless both sides gave consent. "Accordingly," he concluded, the motion "is DENIED AS MOOT."
Defendants aren't likely to drop their complaints, however. If they are forced to defend themselves against claims they dispensed prescriptions improperly, they want the plaintiffs to provide specific examples of prescriptions that shouldn't have been filled. The plaintiff lawyers oppose that idea, saying they don't need to identify any individual prescriptions but only that the market was oversupplied with pills and pharmacists bear some of the blame.
Citing an order allowing similar claims to proceed against the manufacturer of Neurontin in 2013, the plaintiff lawyers said they need only use expert witnesses to show a "causal connection" between the marketing for opioids and increased prescriptions.
"Plaintiffs do not contend that particular prescriptions were medically unnecessary, ineffective, or harmful," they said in a letter to the court last month. "Defendants cannot force Plaintiffs to identify details about contentions they do not make."