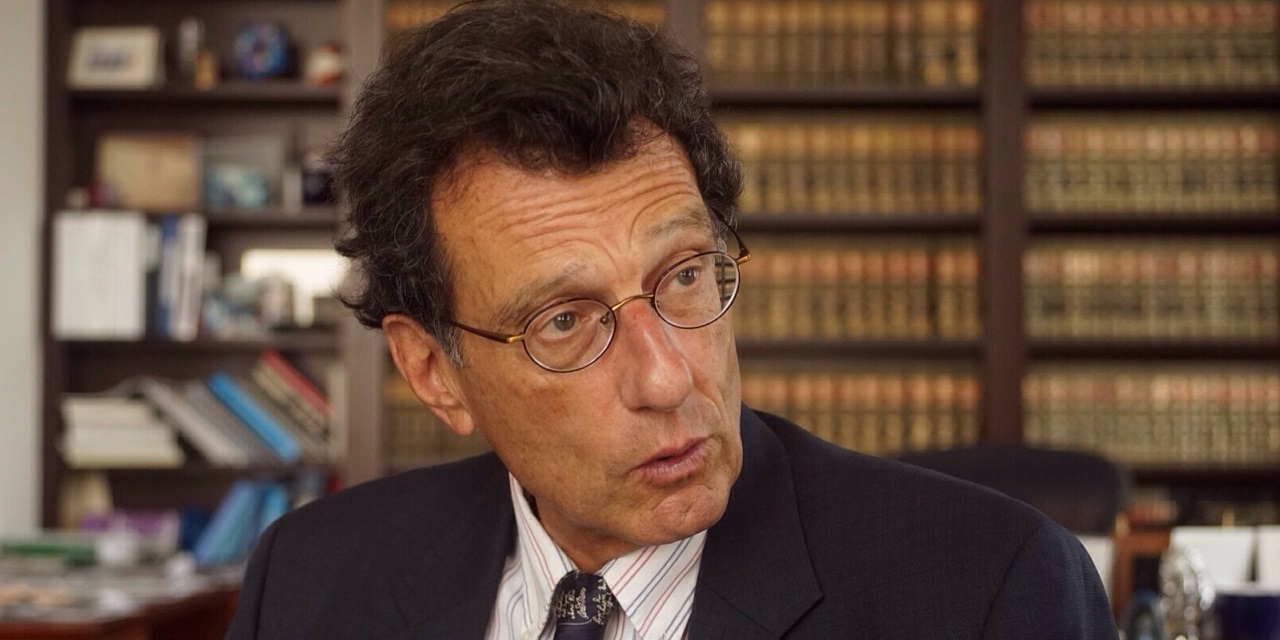 Polster
CLEVELAND (Legal Newsline) - The remaining defendants facing an Oct. 21 trial in Ohio over opioid claims have asked the U.S. Court of Appeals for the Sixth Circuit to stay proceedings until challenges by the Ohio attorney general and others are concluded. They say it would be a waste of time and money to hold the bellwether trial if the appeals court agrees that the lawsuits interfere with Ohio's power to recover costs associated with the opioid epidemic.
Pressure on opioid manufacturers and distributors increased yesterday after Johnson & Johnson, perhaps the deepest-pocketed defendant, agreed to pay $20.4 million to settle lawsuits by Cuyahoga and Summit counties just weeks before trial. A quarter of the money will go toward "legal and other expenses," largely fees to the counties' outside lawyers including Motley Rice, Robbins Geller and a handful of local firms.
The J&J settlement comes after Endo Pharmaceutical and Teva agreed to pay $15 million in August, also providing millions of dollars to outside private attorneys.
The remaining defendants filed a petition with the Sixth Circuit on Tuesday saying settlements in federal court appear to preclude Ohio from collecting on the same claims in state court. Since U.S. District Judge Dan Polster has no jurisdiction over the state's litigation, the defendants say, he would be exceeding his authority by issuing a judgment that effectively extinguishes the state's claims on behalf of residents of Cuyahoga and Summit counties.
And if Ohio is right and Judge Polster can't bind the State to a county settlement, they say, defendants would face unconstitutional double liability for the same alleged offenses.
"Due process is violated when a litigant is subjected to a trial that cannot guarantee `that he will not be held liable again … in a suit brought by a claimant who is not bound by the first judgment,'" the defendants say, citing a 1961 U.S. Supreme Court decision.
Ohio and the defendants would have a stronger case if they actually cited state law, said Adam Zimmerman, a professor at Loyola Law School who studies the interaction of tort law and government regulation. Courts frequently deal with multiple entities pursuing litigation against the same defendants and have tools such as offsetting duplicative awards to prevent double liability.
"The question really turns on whether the states and cities have independent rights to sue for their own damages," Zimmerman said. "If the states and cities enjoy independent rights and standing to sue for their own damages under federal and state law, then the best courts can do is make sure those damage claims don't overlap."
The Sixth Circuit gave the plaintiffs and Judge Polster until today to submit responses to the state's petition to stay or dismiss the county cases. The judge said the state's petition is too late and "based on a faulty premise" that only the AG can litigate on behalf of state citizens. The cities and counties are suing on behalf of themselves, not their citizens, the judge wrote, and aren't interfering with the state's power to pursue broader goals.
The push to halt the pending trial adds to the confusion surrounding multidistrict opioid litigation concentrated in Judge Polster's court in Cleveland. Some 2,000 cases by cities and counties are pending there, representing a strategy by plaintiff lawyers to recruit enough municipal plaintiffs to overwhelm the opioid industry with litigation and force a multibillion-dollar settlement.
The strategy has been effective at bringing defendants to the negotiating table but has generated strong opposition from state attorneys general who say the municipal litigation is undermining their own efforts to craft a national settlement on terms that funds drug-treatment programs and changes industry marketing practices.
Litigation expenses have already driven OxyContin-manufacturer Purdue Pharma into bankruptcy, forcing states, cities, counties, Indian tribes and other plaintiffs to sort out their claims within the confines of federal bankruptcy law. They might get company there, too: In a conference last month, attorney Joe Rice of Motley Rice, a leader of the plaintiffs' negotiating committee in the opioid MDL, predicted the Purdue bankruptcy will draw a horde of individual plaintiffs who have largely been absent from the litigation so far.
At the same time as he tries to push the remaining defendants toward trial, Judge Polster is fighting efforts to have him removed from the MDL. Some defendants have asked the Sixth Circuit to force him to recuse himself because of perceived bias, including prodding companies to settle rather than litigate in order, as he said once, to "get some money to the government agencies for treatment." Judge Polster rejected their request in September, saying "no reasonable observer would conclude" he is biased in favor of the plaintiffs.
Defendants and a number of states including Michigan, Texas and Arizona are also challenging the judge's approval of an unprecedented "negotiation class" to try to resolve the unruly litigation in his court and state courts around the country. Under that proposal, every U.S. city and county is required to decide by November whether to accept a predetermined formula for distributing any money obtained in a future settlement.
Judge Polster described the measure as "creative thinking" and said nobody, including defendants, has to participate in the "negotiation class." But defendants and many of the states oppose it, saying it violates Rule 23 of the Federal Rules of Civil Procedure, which governs class actions, and could be unconstitutional. In their brief urging the Sixth Circuit to reject the mechanism, opposing states say the order "creates what amounts to a new governmental entity" interfering with sovereign power of state governments to allocate money as they see fit.
"A single federal court created a singular national class of every political subdivision in the Republic, and it did so for the express purpose of encouraging settlements that will divert finite opioid-settlement funds to political subdivisions and away from States," they say in a brief filed today.
In a similar brief filed late last month, distributor defendants said the proposed negotiation class is infected with "multiple self-evident conflicts of interest" between cities and counties competing for limited funds, as well as among private attorneys who represent states and municipal clients who have opposing objectives in the litigation. Nearly half the cities and counties Judge Polster appointed to represent the larger class of more than 30,000 municipalities are themselves represented by lawyers who have state and municipal clients.
Several Ohio cities have also objected to the negotiation class, saying in a Sept. 25 appeal to the Sixth Circuit that the required notice to class members cannot pass muster unless it tells them the amount of money they can expect to get.
"In fact, the `negotiating class' is little more than a transparent effort to evade the procedures contemplated by Rule 23," say the cities, who are represented by experienced Supreme Court litigator Thomas Goldstein. By allowing lawyers to lock cities and counties into a settlement structure before they know how much money is on the table, the objecting cities say, the lawyers can negotiate a deal that primarily benefits themselves.
"With an already enormous fee within counsel's grasp, zeal for the client may relax sooner than it would in a case brought on behalf of one claimant," the objectors say. "This concern magnifies exponentially if counsel lacks the power to take the case to trial, and can only be assured of their entitlement to 10% of a judgment expected to be in the billions of dollars if they manage to reach a settlement the defendants can accept."
Mandamus requests are very rarely accepted, as federal appeals courts prefer to allow district court judges to run their courts as they see fit and defendants can later appeal an unfavorable judgment. The Sixth Circuit indicated heightened interest in this case, however, by ordering both the plaintiff counties and Judge Polster to submit responses to Ohio's request within a week.