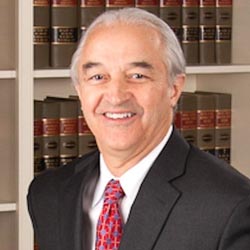 Vermont Attorney General William Sorrell | Vermont Attorney General's Office
A-1 Premium Budget, Inc., an Internet loan company, will pay a settlement after it allegedly violated Vermont's lending and consumer protection laws, Attorney General William Sorrell announced on Thursday.
Also called Cash in a Wink, the company is a provider of short-term Internet loans that come with high interest.
The state has been cracking down on predatory and illegal lending. This is the fifth settlement against lenders who have allegedly violated Vermont's consumer protection laws.
"Any lender, large or small, that ignores our state lending and consumer protection laws runs the risk of enforcement by my office," Sorrell said. 
As part of the settlement, A-1 Premium Budget will be required to pay $10,000 in penalties to the state of Vermont in addition to reimbursing 12 consumers a total of $6,641 for all interest and fees on their Internet loans. The company also must cancel all debts for consumers in Vermont, including delinquent and current debts.
The lending company stopped lending to Vermont consumers in January 2012.
The state of Vermont recommends that consumers not take loans from non-licensed lenders. Those who have can file a complaint with the Attorney General's office.