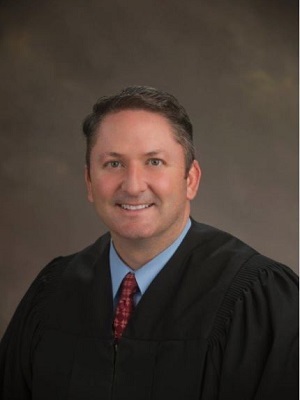 U.S. District Court Judge John C. Gargiulo | law.mc.edu
GULFPORT, Miss. (Legal Newsline) – A Biloxi, Miss., couple wasted no time asking a federal judge to confirm a more than $2.6 million award by an arbitrator who found Atlanta-based pest control company Orkin committed fraud when it withheld material facts from the couple about their protection contract.
"Plaintiffs are entitled to have this court receive and accept the award of arbitrator, confirm same, and grant them judgment against the defendant," Wesley and Melissa Manning said in their three-page confirmation request filed in U.S. District Court for Mississippi's Southern District.
The confirmation request came the same day the arbitrator's award was issued, July 31, two days after it had been signed by the arbitrator.
The case is assigned to U.S. District Court Judge John C. Gargiulo.
The Mannings and Orkin entered into arbitration following a dispute over their contract and termite damage found in the couple's home after treatment, according to the background portion of the arbitrator's award.
The couple's termite prevention contract with Orkin already was in effect when the couple purchased their home in 2016 as it transferred to them from the original owner, but the Mannings alleged they never received a copy of the contract. After the Mannings discovered termite damage, they learned their contract with Orkin did not include coverage for damage caused by Formosan termites and that they were entitled only to a re-treatment.
Orkin offered a spot treatment, but an attorney was contacted instead and a complaint was filed with the Mississippi Department of Agriculture and Commerce (MDAC). The matter ended up in arbitration. The Mannings claimed Orkin intentionally withheld details about their contract, that the company failed to company with state regulations and had committed fraud.
The couple sought punitive damages, relocation costs and an award for mental anguish, as well as the cost to relocate and additional money for the mental anguish they have suffered.
The arbitrator found, among other things, that Orkin had withheld material facts from the Mannings, had not complied with MDAC regulation, intentionally concealed material facts and had committed fraud.
"There is no dispute that respondent Orkin withheld the terms of the offered contract and the company's continuous failure to perform the proper treatment from the Mannings," the arbitrator's award said.
The arbitrator awarded the couple almost $229,000 in incidental and compensatory damages, $750,000 for the couple's mental anguish, $1 million in punitive damages and $600,000 in attorney fees, more than $31,000 in expenses and $9,000 in arbitration administrative fees and expenses.