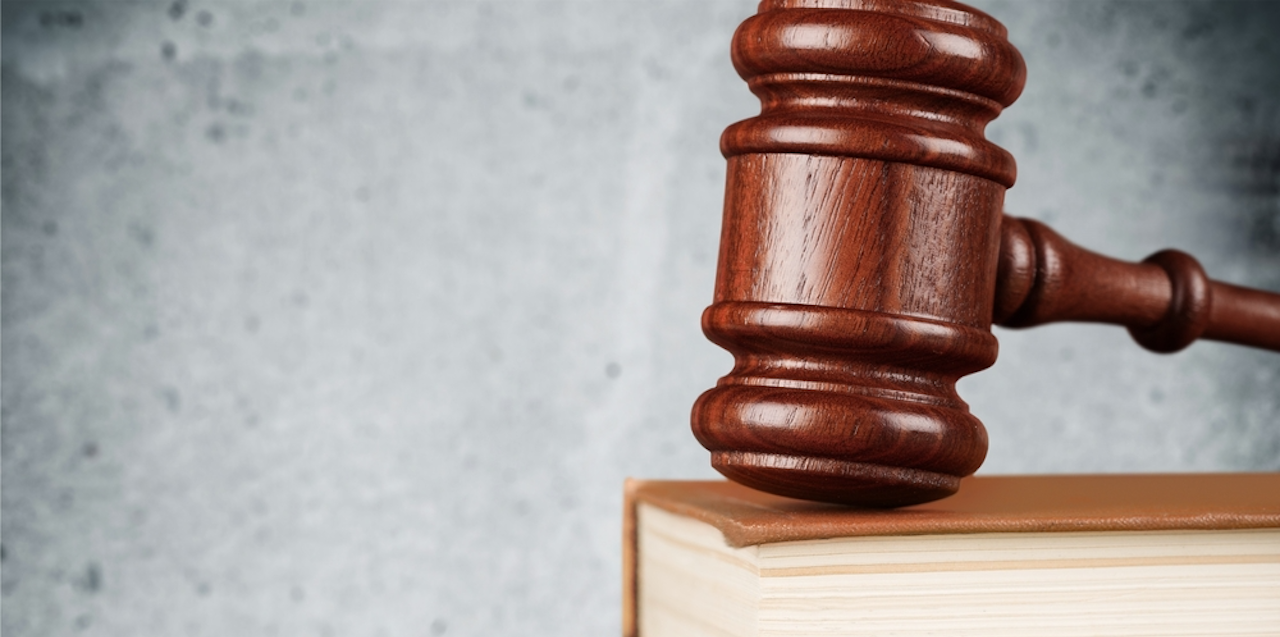 OKLAHOMA CITY (Legal Newsline) – In the latest in an increasing trend, a federal civil rights lawsuit has been filed over allegations Oklahoma's integrated bar association violated a member's First and 14th Amendment rights.
Attorney Mark E. Schell of Tulsa brought the suit against John Morris Williams, the Oklahoma Bar Association (OBA) executive director, on March 26 in the U.S. District Court for the Western District of Oklahoma.
In the 19-page original complaint, Schell alleges that he and his counterparts "have been forced to join" the OBA, as well as "to subsidize political and ideological speech by the OBA that they do not wish to support."

Jacob Huebert | Goldwater Institute
The OBA purportedly requires members to pay fees in order to practice law in the state, the suit states.
"Oklahoma's requirement for attorneys to join the OBA violates their First Amendment rights to free speech and association, and is not necessary to regulate the legal profession or improve the quality of legal services in Oklahoma," the suit states.
"The collection and use of mandatory bar dues to subsidize political and ideological speech without attorneys' affirmative consent violates their First Amendment right to choose what private speech they will and will not support, and is not necessary to regulate the legal profession or improve the quality of legal services in Oklahoma."
The suit insinuates that the OBA failed to prevent members' dues from being used in accordance to its mission.
"Even if one assumes mandatory bar membership and dues are not inherently unconstitutional, the OBA fails to provide essential safeguards to ensure that attorneys' dues are not used for activities that are not germane to the OBA's purpose of improving the quality of legal services by regulating the legal profession," the suit says.
Schell's suit states that "he does not wish to associate with the OBA or its political and ideological speech" nor "to fund the OBA's political and ideological speech and other activities."
Oklahoma is not the only state in which someone has challenged the bar. Jacob Huebert, senior attorney with the Goldwater Institute, said there are several lawsuits pending in other states that also challenge mandatory bar membership and fees. Huebert is one of the attorneys representing Schell in the lawsuit.
"In 2015, the Goldwater Institute brought a case challenging North Dakota's mandatory bar on behalf of Arnold Fleck, an attorney whose mandatory bar dues were used to oppose a ballot measure regarding child custody law that he personally supported," Huebert told Legal Newsline.
"The U.S. Court of Appeals for the Eighth Circuit ruled against Mr. Fleck in 2017, but in 2018 the U.S. Supreme Court directed the Eighth Circuit to reconsider its ruling in light of the Supreme Court's decision in Janus v. AFSCME."
Huebert said that the Eighth Circuit will hear arguments in the case, Fleck v. Wetch, on Thursday, June 13.
He added that the Goldwater Institute brought a case challenging Oregon's mandatory bar, Crowe v. Oregon State Bar, in December.
"In that case, we represent two Oregon attorneys, Daniel Crowe and Lawrence Peterson, whose mandatory dues were used to publish statements criticizing President (Donald) Trump in the Oregon State Bar's Bar Bulletin periodical, which the attorneys did not wish to pay for," stated Huebert.
Regarding Oklahoma's neighbor to the south, Huebert said that a lawsuit has recently been filed challenging Texas' mandatory Bar, of which the Goldwater Institute is not involved.
"We are hopeful that the Supreme Court will ultimately hear one of these cases and declare that mandatory bar membership and the use of mandatory bar fees for political and ideological speech violate attorneys' First Amendment rights of freedom of association and freedom of speech," he said.
While Huebert cannot speculate as to why the OBA has used member dues to advance certain ideas, he conveyed the Goldwater Institute's opposition to bar associations using mandatory member dues for political or ideological speech.
"Of course our view is that using mandatory bar association dues for political or ideological speech is unconstitutional regardless of the issue, the position taken, or the association's motive," said Huebert.
U.S. District Court for the Western District of Oklahoma case number 5:19-CV-0281