Virginia Senate
RICHMOND, Va. (Legal Newsline) – Virginia's two chambers of its General Assembly have taken a stand against Bloomberg Philanthropies' initiative that sends free lawyers who are focused on environmental activism to state attorney general offices.
Lawmakers voted not to allow the state's attorney general's office to accept help from Bloomberg's NYU Law program, which paid lawyers to work at state attorney general offices. While Bloomberg, and not the state, paid their salaries through a grant to the NYU School of Law, the lawyers were said to be hired in an effort to combat fossil fuels via lawsuits against major companies.
It was included in the budget bill that passed in both houses, so the next step would be for Gov. Ralph Northam to sign it into law.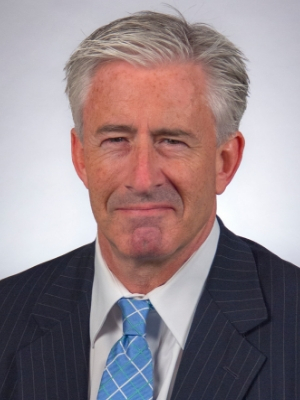 Horner
Chris Horner, a senior fellow at the Competitive Enterprise Institute, who has been very vocal about the outcome, told Legal Newsline his thoughts.
"My sense is that Virginia's Legislature acted further to prohibit the AG from entering this unprecedented arrangement," said Horner.
"Further, because several provisions in the state code already make clear that it is not authorized and apparently didn't even give OAG pause, which is largely in response to the outrageous vow to use Bloomberg's resources and the Office of Attorney General 'to advance the agenda represented by' Bloomberg's group. Good heavens."
As far as his thoughts on the state attorneys generals who have accepted these free lawyers, he said the aesthetics of it all isn't too appealing.
"There is the appearance that these were poorly thought out efforts to gain favor with a majority donor. They seem to believe these laws don't apply to them, I suppose 'because climate' or 'well, it is Bloomberg,'" he said.
Initially, Washington, D.C. and six states were chosen for the first phase of this program: Illinois, Maryland, Massachusetts, New Mexico, New York and Washington. In December 2017, it was announced that Oregon, Virginia and Pennsylvania would join the list.
A total of 14 NYU School of Law fellows were sent to these attorney general offices to be paid strictly through the NYU School of Law, not from public funds.
When it comes to climate change litigation, Horner said there's a subliminal angle of the lawsuits to begin with.
"These cases plainly are not designed to prevail but to settle - to obtain massive settlements to be distributed to political constituencies and politicians' projects," he said.
"The climate kids' suits seek imposition of a failed political agenda by court order abandoning separation of powers. We even have public records showing these cases long-ago planned the current use of massive children's protests as part of the litigation strategy. These pursuits are abuse on several levels."
Climate change lawsuits have been filed around the country, including in New York City. Federal judges have thrown out the cases of NYC, Oakland and San Francisco, and many of the others are in a holding pattern while judges determine whether they should be heard in state or federal court.
Use of these prosecutors led to an ethics complaint against New York state's former attorney general, Barbara Underwood.