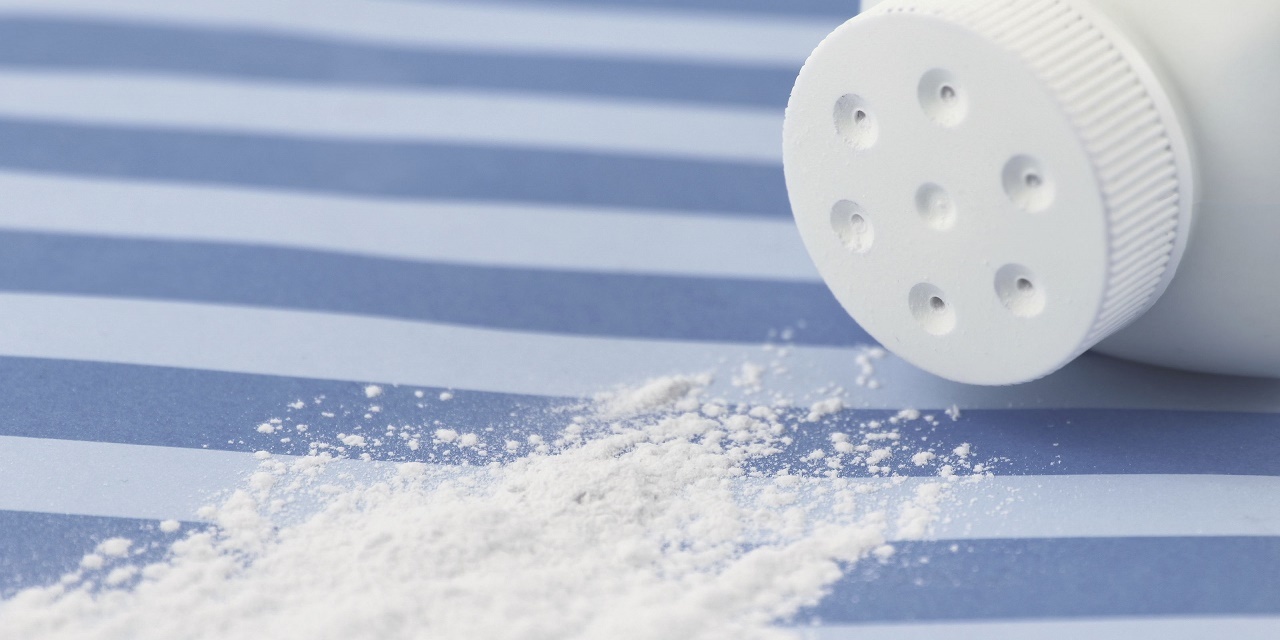 NEW BRUNSWICK, N.J. (Legal Newsline) – This week in a New Jersey talc trial, relatives of the plaintiff recounted their experiences with his mesothelioma, while an epidemiologist testified for Johnson & Johnson that the company's talc-based products could not have caused the illness.
The aunt and son of Ricardo Rimondi on Tuesday told the jury of the hell of watching him suffer from mesothelioma while attorneys defending Johnson & Johnson appeared to be attempting to connect the disease with exposure from a factory in Peru.
On Wednesday, an epidemiologist called as a witness in defense of Johnson & Johnson told a jury that no study of miners and millers of cosmetic talc powder had found a single case of mesothelioma.
"There is no epidemiological evidence that exposure to even high levels of cosmetic talc increases the risk of mesothelioma," said Suresh Moolgavkar, an epidemiology professor at the University of Washington and formerly a researcher with the Fred Hutchinson Cancer Research Center in Seattle.
Moolgavkar is also a researcher with Exponent Inc., a global engineering and scientific consulting firm based in Menlo Park.
The trial in the New Jersey Superior Court for Middlesex County is being streamed live courtesy of Courtroom View Network.
The trial is taking place a few miles from Johnson & Johnson's corporate headquarters and is the first talc-mesothelioma trial for the Lanier Law Firm of Houston. The firm is representing Rimondi and won a $4.69 billion verdict against J&J last year in a trial in Missouri.
Thousands of cases against Johnson & Johnson alleging asbestos exposure are pending in courts. In New Jersey, plaintiff verdicts have been high. There have been verdicts of $117 million and $37 million.
Also, a California jury on Wednesday hit the company with a $29.4 million verdict in another meso case.
Rimondi and his wife, Pilar, are suing Johnson & Johnson claiming the allegedly asbestos-tainted baby powder he used caused him to develop mesothelioma, a deadly cancer of the linings of the lungs. Rimondi was diagnosed with the disease in 2016. Incurable and fatal usually within a few years of diagnosis, treatments are intended only to prolong a patient's life as long as possible.
Rimondi, 58, a native of Peru, is the father of five sons and was a former order processor and company packaging employee before his illness.
Allison Brown, the attorney for Johnson & Johnson with the New York law firm of Weil, Gotshal & Manges, asked Moolgavkar to explain the basic nature of cancer.
"Cancer is a disease of mutation," Moolgavkar explained. "It's a naturally occurring process and it's age-related. Age is a very strong risk factor for the development of any cancer, including mesothelioma."
Moolgavkar said the commercial use of asbestos in the U.S. had caused pleural mesothelioma in males but had nothing to do with exposure to cosmetic talc. He said the rate of mesothelioma in females also had nothing to do with the use of cosmetic talc powder.
Brown asked Moolgavkar for his opinion on whether cosmetic talc could increase the risk of mesothelioma.
Moolgavkar said in not a single case in multiple studies around the world had mesothelioma been reported from the use of cosmetic talc. One such study looked at talc powder taken from the Val Chisone Mine in northwest Italy.
"Some of the talc in the Johnson & Johnson products was derived from the Val Chisone Mine," Moolgavkar commented.
Other J&J talc came from the Windsor Mine in Vermont.
Moolgavkar said a study of 392 miners and millers at the mines had found no cases of mesothelioma. He conceded the number of years the miners' health was tracked was shorter than in other studies.
"But it adds up to a general body of literature that cosmetic talc does not increase the risk of mesothelioma," Moolgavkar said.
Brown exhibited a separate study tracking 1,722 miners and millers covering a 67-year period translating to 60,000 person years, in which no cases of mesothelioma were reported.
Lawyers for the Lanier firm made an issue of Moolgavkar's billing for his testimony. He charges $825 per hour and has never testified on behalf of a plaintiff.
Expert testimony is key in these cases. In neighboring Pennsylvania, a Philadelphia judge recently dismissed a plaintiff's lawsuit after refusing to let her expert testify. Without experts to testify to a link between talc and asbestos-related cancers, plaintiffs' cases fall apart.
One of the plaintiff experts testifying for Rimondi has admitted to making $30 million through the years by offering mostly pro-plaintiff testimony.
On Tuesday, Rimondi's aunt Emma, 85, of Peru, testified that she helped raise Rimondi and used Johnson & Johnson's baby powder on him when he was a child.
When asked how her nephew is now, the woman indicated the experience had been a nightmare.
"My observation - it's very sad," she said. "He suffers from tremendous pain. There is a swelling on his left side that doesn't allow him to breathe because it puts a lot of pressure on his lung, and those of us who are around him can't help him. It's tremendous pain and we can't do anything for him."
She added, "This disease he has, we never expected it to be so strong. The whole family suffers."
"If you knew there was something harmful would you have used it (baby powder)?"
"No," she answered.
"Did you ever see a warning this can cause cancer?"
"No."
Allison Brown, attorney for Johnson & Johnson with the New York law firm of Weil, Gotshal & Manges, asked the woman if the location in Lima, Peru, where Rimondi had once lived had been in the central district of town.
"Yes. Closer to the sea," the aunt explained.
"Do you recall an area of Lima that had factories during the time you were living there?" Brown asked.
"No, I don't remember," the aunt responded.
Rimondi's son Brian said doctors told him to expect the loss of his father this year.
"We don't do much anymore. We don't talk or go for walks or car rides because he can barely function," he added.