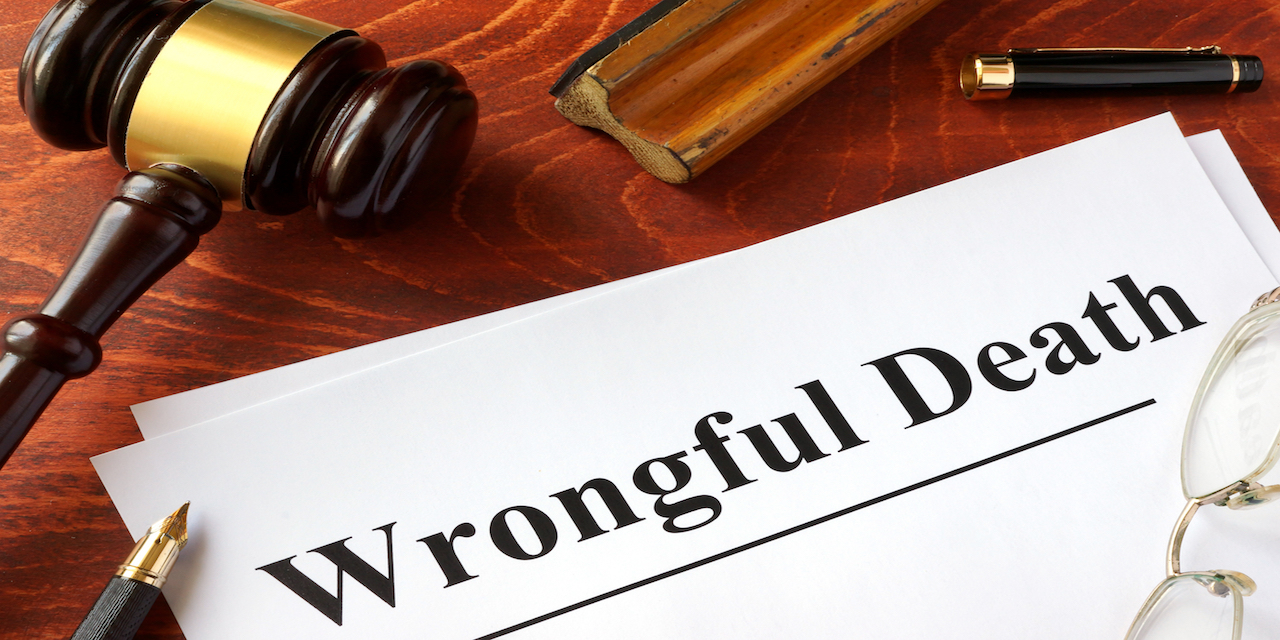 OKLAHOMA CITY (Legal Newsline) – The Oklahoma Supreme Court upheld a trial court judgment in a suit over wrongful death allegations after a man was killed when a BNSF train collided with his vehicle.
"BNSF's complained errors are nothing more than a futile attempt at a re-trial by appellate brief," Justice Tom Colbert wrote in the court opinion issued June 19.
The Supreme Court stated that the trial court was correct in denying BNSF's motion for a judgment notwithstanding the verdict or motion for a new trial.
Juanita Nye sued Burlington Northern and Santa Fe Railroad Co. Railway as personal representative of the estate of her husband, Jeffrey Nye. The order states Jeffrey Nye was driving his vehicle with a friend when a train collided with the vehicle in 2008, ejecting both driver and passenger. Jeffrey Nye was transported to a hospital and later died as a result of his injuries, the opinion states.
The suit against BNSF claimed "negligence, intentional conduct for maintaining inadequate warning devices at the railroad crossing, failure to clear the right-of-way of vegetation and other obstructions, and failure to sound the train's horn," the order states.
In trial, Nye provided testimony and expert witnesses who stated bushes and trees covered the train crossing so it was not plainly visible and even hazardous for drivers. Witnesses, including Nye's passenger, also testified that the train did not sound its horn. BNSF countered that the train had sounded its horn.
In December 2013, a jury awarded $10,731,921.19 to the Nye estate. BNSF appealed, claiming the trial proceedings were not fair because the Nye's attorney made "inflammatory" comments to prejudice the jury, and claimed the damages awarded were excessive.
Colbert noted that BNSF presented many conflicting testimonies about the train's data recorder, whether data from it "could be manipulated or misrepresented after the data was downloaded."
"These facts are definitely sufficient to create a justification for Nye's counsel to suggest during opening statement that 'there's a lot of things that went on that were strange,'" the order stated.
Colbert disputed BNSF's claims that Nye's attorney made statements to show "BNSF is big and rich," noting that the records show the court determined that "BNSF had placed its wealth into evidence…the record below is devoid of the requisite outrageous conduct that would rise to the level of reversible attorney misconduct."
The court found that the jury's verdict was supported by competent evidence and found no error in the jury's instructions.
Colbert affirmed the jury award, noting that in trial "BNSF neither refuted the non-economic loss Nye's family members suffered, nor proffered rebuttal evidence in this regard."
"It is not the province of this court to sit as thirteenth juror and supplant the determination of the trier of fact," Colbert stated.
Supreme Court of the State of Oklahoma case number 113142