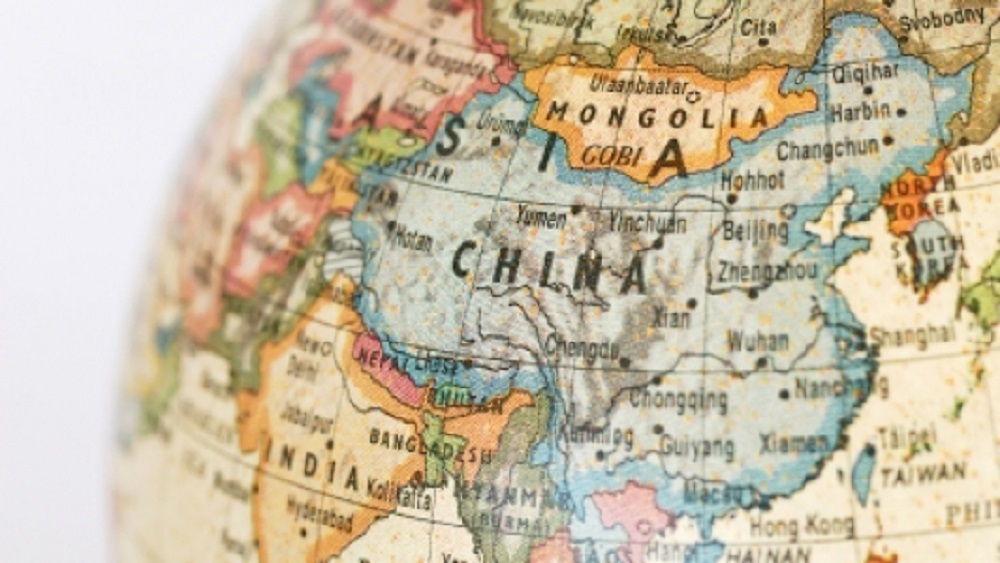 HARTFORD, Conn. (Legal Newsline) - The Connecticut Supreme Court, in a ruling earlier this month, sided with the family of a private school student who contracted tick-borne encephalitis on a school-sponsored trip to China.
The state's high court, in an opinion officially released Aug. 11, was asked by the U.S. Court of Appeals for the Second Circuit to decide the following questions:
1) Does Connecticut public policy support imposing a duty on a school to warn about or protect against the risk of a serious insect-borne disease when it organizes a trip abroad?
2) If so, does a damages award of approximately $41.5 million, $31.5 million of which are noneconomic damages, warrant a remittitur?
A remittitur is a ruling by a judge lowering the amount of damages granted by a jury in a civil case. Usually, this is because the amount awarded exceeded the amount demanded.
The Supreme Court found unanimously that the state's public policy supports imposing an affirmative duty on schools to warn about and protect against the risk of insect-borne diseases, and an award of $41.5 million for the breach of that duty fell within the limits of just compensation.
Chief Justice Chase T. Rogers, writing for the court, said Connecticut public policy does not preclude, or prevent, imposing a duty on a school to warn about or to protect against the risk of a serious insect-borne disease when organizing a trip abroad, "as it is widely recognized that schools generally are obligated to exercise reasonable care to protect students in their charge from foreseeable harms."
Rogers said there was "no compelling reason to create an exception in this case for foreseeable serious insect-borne diseases."
The defendant, The Hotchkiss School, a college preparatory boarding school in Lakeville, Conn., claimed there should be no duty to warn or to protect in this case because the probability of the plaintiff contracting tick-borne encephalitis was remote.
But the court said the "rarity" of tick-borne encephalitis was not relevant to its public policy analysis and "should be weighed by the fact finder when determining foreseeability."
As to the jury award, the high court said it fell "within the necessarily uncertain limits of just damages" and did not warrant remittitur.
"There was no allegation that the jury was prejudiced, incompetent or otherwise compromised, the District Court concluded that the jury was not motivated by undue sympathy, and only in the most rarest of circumstances should the size of the verdict alone warrant a remittitur," Rogers wrote, noting it would serve "no useful purpose" for the court to compare this verdict and the plaintiff's injuries to the verdicts and injuries in other cases.
The court also shot down the argument that recognizing a school's duty to warn about, or protect against, a serious insect-borne illness when organizing an educational trip abroad will lead to a "flood" of similar lawsuits.
In this case, plaintiff Cara Munn, a 15-year-old student who participated in a school-sponsored trip to China in 2007, suffered several insect bites on a visit to Mount Pan. Soon after, she began to experience symptoms of tick-borne encephalitis.
Though she eventually stabilized, Munn suffered permanent brain damage and lost the ability to speak. She also has limited control of her facial muscles.
Munn and her family sued the school for negligence.
After a 2013 jury trial, the U.S. District Court for the District of Connecticut found the school negligent for failing to warn the student and her parents about the possibility -- albeit remote -- of insect-borne diseases. The federal court ordered the school to pay $41.5 million in damages, $31.5 million of which was for non-economic damages, including pain and suffering.
The school appealed.
In August 2015, the Second Circuit found Munn's injuries were foreseeable, but asked the state Supreme Court for guidance.
Justice Carmen E. Espinosa, in her concurrence, said she is compelled to agree with the majority's answers to the Second Circuit's questions.
However, she said it is her hope the state legislature will follow the examples of others, including California, and confer full or partial statutory immunity from suit on study abroad and related programs.
"There is a reason why more than 30 organizations and associations representing in excess of 20,000 colleges, universities, graduate programs, private secondary schools, public boards of education, international education and exchange programs, camps, and outdoor experience programs all have appeared as amici curiae in this case, in support of the defendant's position," Espinosa wrote. "These organizations recognize that this case invariably will come to stand for the proposition that foreign study -- and perhaps all extracurricular -- programs must not only warn of, but also affirmatively protect participants from, even the most remote risks and dangers.
"Such an outcome will adversely impact the ability of these programs to provide these tremendous opportunities in Connecticut, 'radically and negatively impacting the number and type of international student experiences schools will continue to offer their students.'"
The justice agreed with the Second Circuit that if the award stands, it would set an "important" precedent for negligence cases arising from educational trips.
"Even the District Court, which generally rejected the defendant's public policy arguments, conceded that ''some schools may cancel programs' as a result of the verdict in this case," Espinosa wrote. "I fear that the impact will be especially harsh on our less privileged students and those who attend underfunded public schools.
"I understand that other juries in other cases may not be as willing to find that other extremely improbable tragedies are foreseeable. But surely the unprecedented verdict in this case will attract the attention of potential plaintiffs who have suffered unlikely injuries while abroad. And surely the fact that the Court of Appeals has held such an 'undeniably remote' injury to be foreseeable will place additional pressure on future defendants to settle such claims, regardless of their merits."
Justice Andrew J. McDonald, who also filed a separate concurrence, agreed with the first part of the majority opinion, but expressed some concern with the second.
Though compelled to agree with part two of the decision, McDonald argued the state's current remittitur jurisprudence is "internally inconsistent" and fails to provide "clear guidance" as to what constitutes an excessive verdict.
"Our muddled precedents are particularly problematic when noneconomic damages are challenged," he wrote in his concurrence. "Indeed, while the damages award in the present case shocks my conscience, our existing standard does not provide a recognized basis to conclude that the trial court's conclusion to the contrary was improper.
"Because the parties have not challenged the existing standards, I write in the hope that this issue will be remedied -- either legislatively or by this court -- at the earliest appropriate opportunity."
From Legal Newsline: Reach Jessica Karmasek by email at jessica@legalnewsline.com.