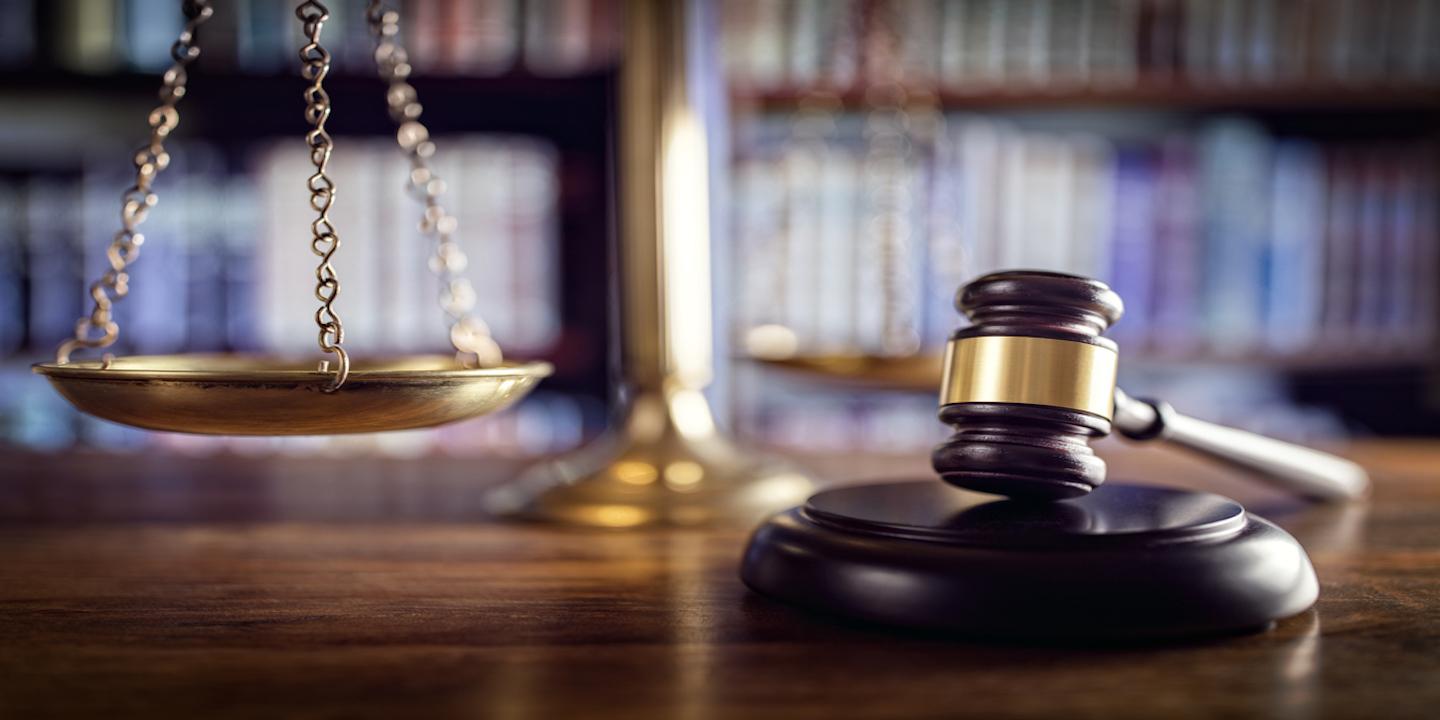 COLUMBUS (Legal Newsline) – A case involving the applicability of two types of disability awards allotted to injured workers was decided on Dec. 8 by the Ohio Supreme Court, but has been scheduled for reconsideration with oral arguments in the coming months.
The case, State ex rel. Ohio Presbyterian Retirement Services Inc. v. Industrial Commission of Ohio, involved the presentation of briefs before the Supreme Court relating to a state-appointed government commission that represented a woman who had previously filed for permanent-total disability (total) for psychological reasons and subsequently applied for permanent-partial-disability (partial) benefits for related physical reasons.
Rebecca Rayner, a Workers' Compensation attorney with Reminger Attorneys at Law in Columbus, wrote about the case and spoke with Legal Newsline.
"The significance of this case," Rayner said, "is the fact that once someone has been found [permanently and totally] disabled for either their physical or either their mental disability, they cannot go back and try to get permanent-partial-disability for the other kind of disability."
In 2003, Sherry Redwine, who was employed by Ohio Presbyterian Retirement Services (now called Ohio Living), had an accident at work resulting in a lower back injury, radiating pain to the extremities and an aggravation of a pre-existing degenerative spinal disease, all of which brought on depression.
After seven years, Redwine applied for total disability compensation citing her depression, from which the physical injuries she said played a contributing factor, as the primary reason for the claim. A review commission subsequently awarded her benefits.
Then in 2013, Redwine applied for partial disability compensation based on her physical impairments resulting from the same accident.
Rayner stated that when Redwine "applied for permanent-total disability for her mental condition, she still wanted to file to get her one-time permanent-partial-disability for her ongoing physical conditions."
Under Ohio law, injured workers who had already received total disability for one reason (physical or psychological) could apply for partial disability benefits (a lump sum payment) for the other reason. The process also works in reverse.
Legal Newsline also spoke with Philip J. Fulton, a veteran Workers' Compensation attorney and author of the seminal 'go to' book "Ohio Workers' Compensation Law" published by LexisNexis. Fulton's book is used by attorneys, medical personnel, the Ohio Bureau of Workers' Compensation, the Ohio Industrial Commission as well as the courts. Fulton also serves as an adjunct professor at Capital University Law School in Ohio, where he teaches Workers' Compensation law.
Fulton was asked by Legal Newsline why Redwine did not file both claims together at one time and for one benefit.
He stated that injuries tend to develop and cause physical or mental deterioration as one is removed in time from the date of the accident.
"So what may have been a herniated disc, turned into arthritis," said Fulton. "What may have just been a back injury turned into something that causes major depression. We have a statute called continued jurisdiction for the system to recognize and to add these worsening problems to the claim."
Rayner added that Redwine's doctor found her totally disabled due to her depression, which was enough to get her total disability for the rest of her life.
"Under the previous law," said Rayner, "she was still able to file for partial."
While a district hearing officer initially denied Redwine's application for the stated reason that two different types of benefits could not stem from the same accident, another officer allowed it because different causes were cited for each claim. The Ohio's 10th District Court of Appeals agreed with the latter finding.
In response, Ohio Presbyterian Retirement Services filed a writ of mandamus with the state Supreme Court asking that the disability commission reverse its' ultimate findings.
The court noted in its majority opinion that the issue before it was whether the commission had properly administered the benefits according to the law and found that it had not. After review, the court found that prior case law did not support the actions of the commission and that there was "no statutory authority for concurrent payment of permanent-partial-disability and permanent-total-disability compensation in the same claim."
Judges Paul Pfeifer and William O'Neill dissented from the majority, saying that the state had awarded concurrent payments in the past because "the purpose of permanent-total-disability compensation (to compensate for impairment of earnings capacity) is different from the purpose of permanent-partial-disability compensation (to compensate for work-related injuries)."
The dissenting judges went on to say that while they accepted that there were no statutory allowances for concurrent payments, they did not interpret that as meaning such a practice is entirely prohibited and pointed to the lack of a decision by Ohio's General Assembly on whether concurrent payments are lawful.
The Industrial Commission of Ohio asked the Supreme Court for reconsideration accompanied with oral arguments and has been granted the motion.
"We asked [the Ohio Supreme Court] to reconsider because we thought they had made some mistakes," said Fulton, "and the Supreme Court looked at it and agreed. They said they are going to set up for oral argument because they didn't have one before."
Fulton informed Legal Newsline that it was his understanding that the schedule for oral arguments was booked through March and was expecting to be back before the Court sometime in the spring.
For Fulton, the issue is very important.
"If the initial Presbyterian case gets upheld," Fulton said, "I think a lot of injured workers will not be fully compensated for their injuries. It won't affect the business community. They will actually be saving money on the backs of injured workers."