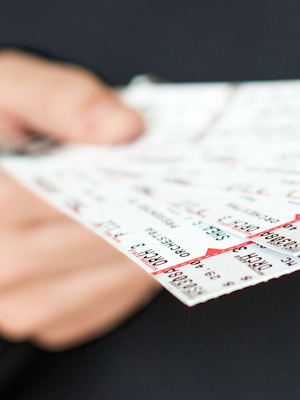 NEW YORK (Legal Newsline) — New York Attorney General Eric T. Schneiderman has announced his plan to propose new legislation to fight illegal automated software, or "bots," to purchase tickets to popular events.
The bill comes after a report from the Office of the Attorney General that highlights the difficulties New York consumers face in getting tickets to popular events.
"For too long unscrupulous ticket brokers have used illegal bots to scoop up tickets for popular events, denying ordinary fans the chance to buy tickets at face value," Schneiderman said. "By strengthening New York's anti-ticket bot law, this bill will give fans a fairer shot at purchasing tickets to see their favorite performers."
Tickets bots buy up tickets at a rate of speed that humans cannot match. Consumers are then forced to buy from unscrupulous brokers at marked-up prices, the state said. Ticket bots are currently illegal under state law. However, with their rampant usage, Schneiderman will look to strengthen the laws.
"The attorney general offers up fresh evidence that the ticket-scalping market is rigged, the opposite of an open, transparent marketplace," said Russ Haven, NYPIRG legislative counsel, of Schneiderman's recently announced settlements with ticket brokers. "Fans can't get a fair shake when it comes to buying tickets under the current system, competing against industry insiders, corporate expense accounts and now sophisticated computer systems."