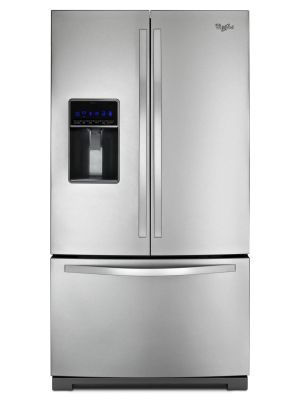 MINNEAPOLIS (Legal Newsline) – A Minnesota woman is suing a refrigerator manufacturer and its subsidiary over claims they sold defective refrigerators.
Laura Seviola, individually and for all others similarly situated, filed a class-action lawsuit Dec. 9 in the U.S. District Court for the District of Minnesota against Whirlpool Corp. and KitchenAid Inc., alleging unlawful and trade practices, false advertising, consumer fraud, negligence, breach of implied warranties, unjust enrichment, and fraudulent misrepresentation, concealment and failure to disclose.
The suit states the defendants designed, manufactured, and marketed refrigerators to tens of thousands of consumers throughout the U.S., including Seviola and the class members, and that the defendants represented that their refrigerators would last for a specific time period without problems, or else the defendants would repair or replace the refrigerators.
The suit states certain refrigerator models designed by the defendants contain a compressor with a defect that causes them to fail prematurely. These refrigerators stop cooling, and often water leaks out of them, causing damage to surrounding appliances, furnishings and flooring, according to the suit.
The suit further states the defendants knew the refrigerators were defectively designed, that they would fail prematurely, and that they have failed to implement any changes to their refrigerators or warranty procedures to remedy the defects.
Seviola and others in the class seek compensatory, actual, treble, and punitive damages, restitution, injunctive and declaratory relief, attorney fees, and costs of the suit, together to exceed $5 million. They are represented by attorneys Melissa W. Wolchansky and Amy E. Boyle of Halunen Law in Minneapolis; by attorney Charles L. LaDuca of Cuneo Gilbert & LaDuca in Bethesda, Maryland; and by attorney Robert K. Shelquist of Lockridge Grindal Nauen in Minneapolis.
U.S. District Court for the District of Minnesota Case number 0:15-CV-04334-MJD-BRT