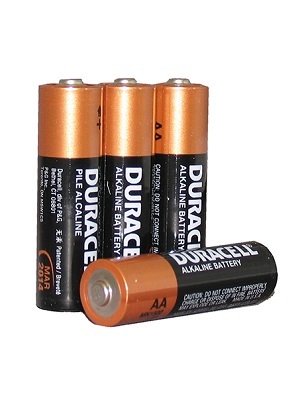 WASHINGTON (Legal Newsline) - A Washington, D.C.-based public interest law firm is asking the U.S. Supreme Court to review a consumer fraud class action settlement, claiming plaintiffs lawyers "plainly received by far" the largest share of the benefits the settlement produced.
The Center for Class Action Fairness, now a subunit of the Competitive Enterprise Institute, on Friday filed a petition for a writ of certiorari with the nation's highest court.
Ted Frank, considered a leading critic of abusive class action settlements, is the objector in the challenge to the settlement in Poertner v. Gillette Co.
Frank, in CCAF's petition to the Supreme Court, is asking justices to review an abusive part of this and other settlements -- the use of cy pres awards, or money that trial lawyers are given to hand out to nonprofits and universities of their choosing.
CCAF argues the practice may make the lawyers look good to the groups receiving the money, but it has nothing to do with helping those who were allegedly harmed.
"This case is an object lesson in how the class action mechanism can go wrong, and how doctrines adopted in other circuits would have set it right," Frank wrote. "Here, counsel settled a case about how Duracell deceptively marketed certain batteries by creating a huge class releasing the claims of 7.26 million plaintiffs nationwide in exchange for a relief package with (let's say) questionable value to that massive class.
"The parties' counsel structured the settlement to provide class counsel more than $5.6 million -- a multiple of the 'lodestar' value of their hourly bills -- while all their clients together realized less than $345,000 in total and 99 percent of them got nothing at all."
Frank argues that when class counsel requested requested their $5 million-plus fee, they estimated the settlement value at nearly $50 million based on the assumption that every class member would file a claim, even though they knew for certain that only a tiny fraction would.
The parties also agreed that Duracell would give $6 million worth of batteries, retail value, to third-party charities of its own choosing over five years, and to an injunction governing only a line of batteries Duracell had already discontinued, Frank notes.
"Class counsel plainly received by far the largest share of whatever benefits this settlement produced. And yet the Eleventh Circuit approved it because its precedent allows vague notions of the settlement's overall value to be included in assessing the share of pecuniary benefit that flows to the class as compared to its attorneys," he wrote.
In 2014, the U.S. District Court for the Middle District of Florida entered an order and final judgment approving the settlement, resolving class action lawsuits that alleged Gillette and P&G engaged in deceptive and misleading advertising and marketing of Duracell Ultra Batteries.
The plaintiffs claimed that the use of statements such as "Up to 30 Percent Longer in Toys* *vs. Ultra Digital" and "Our Longest Lasting" deceived consumers into purchasing Duracell Ultra Batteries.
Gillette and P&G have denied all wrongdoing and continue to stand by their Duracell products and advertising, but agreed to provide refunds to consumers under the settlement.
Under the deal, class counsel was awarded $5,680,000 in attorneys' fees, costs and expenses. The class, itself, received only $344,850 -- amounting to $3-12 per person.
CCAF objected to the settlement; however, the U.S. Court of Appeals for the Eleventh Circuit went on to uphold the deal, on the grounds that its cy pres and injunctive relief provisions made it fair.
CCAF notes, in filing its petition with the Supreme Court, that its previous objection led class counsel to admit that the vast majority of consumer fraud settlements leave more than 99 percent of class members uncompensated.
"The basic problem is this: While class counsel and defendants have an incentive to bargain effectively over the size of a settlement, similar incentives do not govern their critical decisions about how to divvy it up -- including the portion allocated to counsel's own fees," Frank wrote in CCAF's petition.
"The defendant cares only about the bottom line, and will take any deal that drives it down. Meanwhile, class counsel have an obvious incentive to seek the largest possible portion for themselves, and will accept bargains that are worse for the class if their share is sufficiently increased."
He continued, "That is hugely problematic because our adversary system -- and the valuable role class actions play within it -- both depend upon unconflicted counsel's zealous advocacy for their clients, especially where (as here) those clients do not even get to choose their counsel for themselves."
CCAF presented the Supreme Court with two questions:
1. Whether, or in what circumstances, a settlement that provides a disproportionate allocation of its pecuniary benefit to class counsel is "fair, reasonable, and adequate," under Federal Rule of Civil Procedure 23(e)(2); and
2. Whether, or in what circumstances, the use of a cy pres remedy in lieu of attempting further distributions to actual class members is "fair, reasonable, and adequate," under Federal Rule of Civil Procedure 23(e)(2).
From Legal Newsline: Reach Jessica Karmasek by email at jessica@legalnewsline.com.