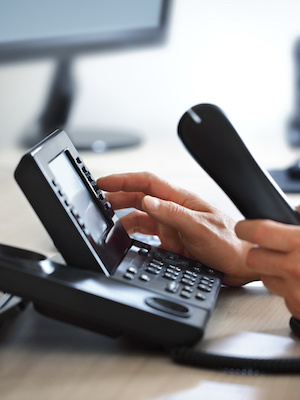 SANTA ANA, Calif. (Legal Newsline) – A California man is suing two legal services companies that allegedly made repeated junk calls to his home.
Paul Sapan filed a lawsuit Dec. 2 in the Southern Division of the U.S. District Court for the Central District of California against Innovative Law Center, Consumers Legal Aid Corp., and James McHenry, alleging violations of the Telephone Consumer Protection Act, trespass to chattel, and unfair business practices.
The suit states the defendants made 25 live calls to Sapan's home phone number, which is on a federal do not call list, from April to November 2014. During these calls, the suit claims, the defendants tried to promote their debt consultative services to Sapan, despite Sapan repeatedly stating he was not interested in their services.
According to the suit, these junk calls have wasted Sapan's time and telephone service and have caused him aggravation and stress.
Sapan seeks an award of $500 for each violation and $1,500 for each violation found to have been willful, compensatory and punitive damages, preliminary and permanent injunctions, attorney fees, and costs of the suit. Sapan is represented by attorney Christopher J. Reichman of Prato & Reichman in San Diego.
Southern Division of the U.S. District Court for the Central District of California Case number 8:15-CV-02012-JLS-JCG