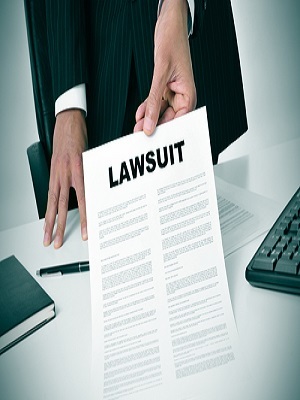 ABILENE, Texas (Legal Newsline) – A California woman is suing a Texas law office and its agents over claims of professional malpractice.
Margaret Moreno, individually and for all others similarly situated, filed a class action lawsuit Nov. 18 in the U.S. District Court for the Northern District of Texas, Abilene Division against Law Offices of Steven M. Johnson and Does 1-20, alleging professional malpractice and breach of contract.
According to the complaint, the plaintiffs entered into a contract with the defendants to represent her as her lawyer in a products liability suit. The defendants negotiated an aggregate settlement on behalf of Moreno.
The suit states that during the period of representation, the defendants failed to adequately communicate with their clients, overtly misrepresented them, failed to fully and completely disclose pertinent information (including the full amount of fees, costs, and expenses charged to clients), and breached their fiduciary duty to clients.
The suit further states the defendants regularly placed their interests above those of their clients.
The aggregate decision was a conflict of interest and worked against Moreno's interests by delaying a resolution to the case, sacrificing the value of Moreno's claims for the benefit of other potential class plaintiffs who had lesser claims, forcing the underlying case defendants to defend more and spend more money, among other things, according to the suit.
Moreno and others in the class seek the imposition of a constructive trust for all settlement funds owed for the claims of the clients, full restitution, actual damages, costs, attorney fees,and interests. They are represented by attorney Blake Norvell of Law Office of Blake C. Norvell in Abilene.
U.S. District Court for the Northern District of Texas, Abilene Division 1:15-CV-00215-P-BL