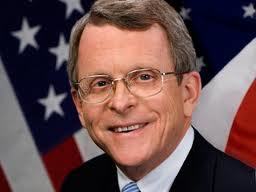 CINCINNATI, Ohio (Legal Newsline) -- Ohio Attorney General Mike DeWine on Friday filed a lawsuit against two Cincinnati-area used car dealerships and their owner for allegedly engaging in multiple violations of state consumer laws.

Dia Alasoud is the operator of the Hamilton-based Mr. Auto and the Fairfield-based Fairfield Motors.

The attorney general's lawsuit alleged Alasoud and Mr. Auto LLC violated the Consumer Sales Practices Act and the Retail Installment Sales Act.

DeWine's office received dozens of complaints against the two dealerships, including 24 complaints in the last two years alone.

Consumers alleged Alasoud's dealerships failed to deliver titles within 30 days of a sale, failed to provide proper notice after repossessing a vehicle, charged incorrect sales tax, issued incomplete contracts and misrepresented vehicle quality.

In one alleged instance, a vehicle broke down immediately after a consumer purchased it.

"Most businesses follow the rules, but some clearly do not meet their obligations to consumers," the attorney general said in a statement.. "These dealerships often failed to disclose important terms and conditions, and consumers ended up in contracts that were unfair or incomplete."

DeWine's lawsuit seeks an injunction to stop further violations, consumer restitution and civil penalties.

The attorney general reminded consumers that in Ohio there is no three-day right to cancel the purchase of a vehicle.