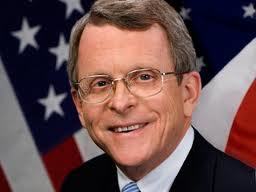 COLUMBUS, Ohio (Legal Newsline) - Ohio Attorney General Mike DeWine filed a lawsuit Tuesday against a Massachusetts-based professional solicitor that allegedly engaged in multiple violations of the state's Charitable Organizations Act.

The Cambridge, Mass.-based Integral Resources contacted Ohioans via phone to solicit for multiple charitable organizations, such as Planned Parenthood Federation of America and Amnesty International USA. Integral Resources allegedly failed to notify possible donors that calls were coming from a professional solicitor and misrepresented how much of contributions from donors would go to the charity.

"This professional solicitor misled Ohioans about who it was and how donors' money would be used," DeWine said. "We are pushing to stop its deceptive campaigns in Ohio."

Integral Resources allegedly claimed that 100 percent of a donation would go to the charitable organization, when only one percent of gross revenue would go to the charity. In one alleged instance, Integral Resources allegedly raised $33,539 on behalf of Amnesty International but failed to make any payments to the charity.

DeWine's lawsuit also alleges that Integral Resources failed to properly register with his office and breached its fiduciary duty to charities.

The lawsuit seeks full restitution, civil penalties and injunctive relief.

DeWine was granted a request for a temporary restraining order to stop Integral Resources from soliciting in the state of Ohio.