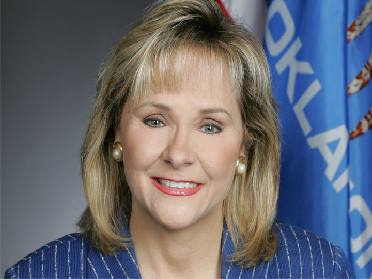 OKLAHOMA CITY (Legal Newsline) -- Oklahoma Gov. Mary Fallin last week signed into law a bill aimed at curbing lawsuit lending abuses.
Oklahoma is the first state in the nation to pass a law to protect consumers and curb abuses by aligning lawsuit lending with current state law.
Fallin signed Senate Bill 1016 Wednesday.
The bill brings lawsuit lenders under Oklahoma's Uniform Consumer Credit Code, forcing them to play by the same rules as others that loan money in the state.
Lawsuit lenders typically seek out plaintiffs and offer them up-front money to cover immediate living or medical expenses while their cases are pending.
These loans are usually provided at high interest rates -- often more than 100 percent -- and then must be paid back to the lender once the plaintiff's claims result in a settlement or judgment.
Tort reform groups, including the U.S. Chamber's Institute for Legal Reform, argue that such lending is a serious problem: it increases litigation costs, crowds court dockets, diminishes recoveries for injured consumers and threatens to erode client control over lawsuits.
ILR owns Legal Newsline.
State Sen. Brian Crain and state Rep. Leslie Osborn, both Republicans, authored the measure.
From Legal Newsline: Reach Jessica Karmasek by email at jessica@legalnewsline.com.