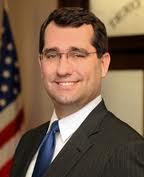 TOPEKA, Kan. (Legal Newsline) -- Kansas Attorney General Derek Schmidt announced Wednesday that Kansans turned in more than five tons of unused medications on Saturday during National Drug Take-Back Day.
During the semi-annual event, local law enforcement officials collected 10,193 pounds of medications from 101 locations throughout Kansas.
The federal Drug Enforcement Agency sponsored the event, collected the medications and safely destroyed them. The collected medications represented the highest amount ever collected in the state during a take-back day.
"Kansans clearly understand the importance of safely disposing of unused medications," Schmidt said in a statement. "By safely disposing of these medications, these drugs are no longer at risk of accidental or intentional misuse."
Since the program started in 2010, more than 17 tons of medications were collected in the state.
Medicines that sit in home cabinets are susceptible to misuse, abuse and diversion.
Rates of prescription drug abuse, accidental poisonings and overdoses are on the rise in the U.S. Studies show that most abused prescription drugs are obtained from friends and family, including from the home medicine cabinet.
Traditional methods of disposing unused medicines, such as throwing them in the trash or flushing them down the toilet, can pose safety and health hazards and should be avoided. Instead, the unused prescriptions can be turned in year-round at some local law enforcement locations.