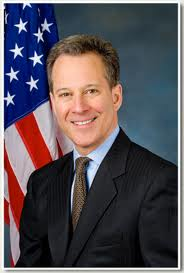 ALBANY, N.Y. (Legal Newsline) - New York Attorney General Eric Schneiderman announced a $2.2 million settlement Thursday with Time Warner Cable to resolve allegations that the company overcharged subscribers in 10 towns and villages.

Under the terms of the agreement, Time Warner Cable will pay $2.2 million in refunds to 18,437 customers and cease charging subscribers' fees in excess of the amounts allowed under their municipalities' franchise agreements. Time Warner Cable will also pay $200,000 in costs and fees to the state.

Time Warner Cable will refund overcharges collected with interest since March 2007 to current subscribers in Batavia, Lima, Thompson, Geneva, Oakfield, Stafford, Livonia, Glenville, Ellenville and Waterloo.

"For too long, Time Warner Cable has been overcharging fees to its customers in direct violation of their local franchise contracts," Schneiderman said. "This agreement brings millions of dollars in refunds to upstate consumers who overpaid their bills. Many New York families operate on a tight budget and every dollar counts. My office will not tolerate cable companies that ignore their contractual obligations and overcharge New York subscribers."

Schneiderman alleged that Time Warner Cable overcharged consumers in 10 upstate communities through franchise agreements the company acquired from Cablevision Industries in 1995. While Time Warner Cable stopped overcharging franchise fees to some consumers and voluntarily refunded $1.4 million to subscribers in eight towns in 2007 and 2010, it continued to overcharge other consumers.

A franchise agreement is a contract local governments negotiate with cable companies that give them the right to offer services and use public facilities. Time Warner Cable failed to comply with two different types of franchise fee restrictions found in the agreements.

Customers of Time Warner Cable in the 10 affected towns and villages will receive credits on their bill within 90 days with an average payment of $119 with accumulated interest.