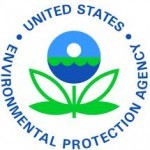 WASHINGTON (Legal Newsline) - New Cingular Wireless will pay a civil penalty of $750,000 to the Environmental Protection Agency and will spend $625,000 on environmental projects to resolve alleged violations.

Announced Jan. 7, the EPA reportedly found violations to include cellular towers, transmitter sites, switching stations and warehouses, failure to comply with Emergency Planning and Community Right-to-Know Act reporting requirements regarding sulfuric acid and diesel fuel at sites, inadequate or no Clean Water Act Spill Prevention, Control and Countermeasure Plans, and Clean Air Act minor source permitting requirements.

The violations allegedly occurred at 332 legacy AT&T Wireless locations in 43 states which now owned by Cingular.

As a result of the settlement, Cingular will provide the EPCRA with a certification of compliance of 1,356 sites. Comprehensive compliance audits will be conducted of all CAA and CWA/SPCC requirements at 1,361 and 41 legacy-AT&T Wireless facilities.

If any disclosed and corrected violations are found during these audits, Cingular has agreed to pay the penalties.

Cingular also will conduct environmental projects to provide hazardous materials awareness and health/safety training to building inspectors and fire fighters. These projects will support the procurement of emergency response equipment for fire fighters, gas meters, hazmat identification equipment, satellite phones and other emergency communication equipment.

The seven entities, located in four states that will benefit from the projects are: Palm Beach County Fire Rescue and Georges Lake Volunteer Fire Department, Putnam County, Fla., New York City Fire Department, N.Y., Yancey, Texas Volunteer Fire Department, Texas, and San Diego, County California Office of Emergency Services, Bodega Bay, California Fire Protection District, and Los Angeles, California Police Department Calif.

EPA has worked with nearly 6,000 telecommunications facilities to gain compliancy through more than 30 settlements since 1998.