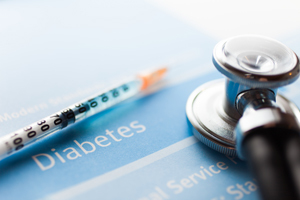 NEWARK, N.J. (Legal Newsline) - An Indiana woman is suing Granules USA, Inc. and Granules Pharmaceuticals, Inc. for selling a generic blood sugar medication that allegedly contains an ingredient that is classified as a carcinogen that can cause liver damage.
Kristen Wineinger filed a class action lawsuit March 8, alleging that the defendants' Metformin medication used to help control blood sugar in those who suffer from type-2 diabetes contains "dangerously high levels of N-nitrosodimethylamine (NDMA)," which is listed by federal regulations as a "priority toxic pollutant" and is a potent carcinogen, according to the lawsuit.
Wineinger is seeking compensatory damages, statutory damages, punitive damages, prejudgment interest on all money awarded, injunctive relief, payment of all attorney fees and court costs for the alleged breach of warranty of merchantability, unjust enrichment, fraudulent concealment, fraud, conversion. Wineinger is represented by Andrew J. Obergfell of Bursor & Fisher, P.A. of Walnut Creek, Calif.
United States District Court of New Jersey Case 2:20-cv-02556-BRM-JAD