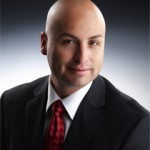 Balderas
SANTA FE, N.M. (Legal Newsline) - New Mexico Attorney General Hector Balderas has sued Johnson & Johnson for failing to warn consumers about asbestos in its iconic Baby Powder even as J&J is on a winning streak convincing judges and juries that the central allegation in the state's case is untrue.
Balderas, a Democrat who has collected tens of thousands of dollars in campaign contributions from out-of-state trial lawyers over the years, launched his lawsuit against J&J and three other talc suppliers on Jan. 2, saying they violated state consumer-protection laws by selling products contaminated with asbestos. The lawsuit contains lengthy passages copied word-for-word from other complaints filed by private lawyers, including a class action in Los Angeles.
New Mexico filed suit a day before a California judge granted J&J's motion to dismiss a talc case for lack of evidence, its fifth courtroom victory in recent months. The company also won four consecutive jury verdicts, most recently on Dec. 20 in St. Louis, where it is appealing a multibillion-dollar verdict in an ovarian cancer case it lost in 2018.
While J&J still faces thousands of lawsuits by individual consumers claiming talcum powder causes ovarian cancer and mesothelioma, a rare cancer of the chest lining, New Mexico joins Mississippi as one of the only states to sue the company. Balderas has followed in the wake of private lawyers before, suing Bristol-Myers Squibb over its Plavix drug with claims that largely mirrored a federal whistleblower case in New Jersey. The state is represented in the Plavix litigation by the Dallas law firm of Baron & Budd, whose lawyers contributed more than $20,000 to the New Mexico AG's campaign in 2017.
Baron & Budd is a leading asbestos law firm that is soliciting plaintiffs for talc lawsuits.
Matt Baca, a spokesman for Balderas, declined to comment specifically on the AG's use of private lawyers who contribute to his political campaigns. "New Mexico's enforcement action represents interests broader than those of private parties, and we will always enforce the rule of law to protect New Mexican consumers," Baca said.
The allegations in New Mexico's lawsuit hinge upon scientific evidence that many courts have rejected. Plaintiff lawyers rely upon a small number of highly paid experts, including Dr. William Longo and Sean Fitzgerald, who say they have detected asbestos fibers in samples of talcum powder primarily obtained from old bottles plaintiff law firms purchased on eBay and other places.
All the other experts, including physicians who testify a plaintiff's illness was caused by exposure to asbestos, rely upon the evidence that there was asbestos in the talc, something J&J denies.
This inverted pyramid of evidence collapsed most recently last week in a lawsuit by Douglas and Joann Strobel when a judge in Solano County, Calif., dismissed their case for lack of evidence. In that ruling, released Monday, Judge Wendy Getty held that the plaintiff's experts said Douglas Strobel contracted mesothelioma from using baby powder based only on hearsay opinions from Longo.
None of the experts were independently qualified to offer an opinion about whether there was asbestos in the talc, the judge ruled.
In another California case last month, J&J won a jury verdict after failing to convince the judge to declare a mistrial over alleged plaintiff attorney misconduct, including failing to disclose false testimony by Longo about the talc samples he tested for asbestos.
Talc litigation has been fueled by heavy television advertising and unfavorable publicity including a series of stories by Reuters that uncritically present plaintiff allegations that J&J knew for years its talc contained asbestos, which the company denies. The New Mexico lawsuit includes claims that have also resonated with some juries, that the company targeted minority women with marketing to increase its market share.
Johnson & Johnson, in a statement, said "we will continue to defend the safety of Johnson's Baby Powder, which is supported by decades of scientific evidence showing our talc is safe and free of asbestos."
Plaintiff lawyers may have launched talc lawsuits to solve a demographic problem with asbestos litigation. As the population of men who worked with asbestos in construction and shipbuilding die, lawyers are presented with mesothelioma victims who have no evidence of workplace exposure to build a lawsuit around.
Talc litigation is based on the questionable scientific premise that consumers can inhale enough of the powder to cause disease when even plaintiff experts testify it contains at most tiny amounts of the fibers. The average person inhales billions of asbestos fibers over a lifetime, meanwhile, from background exposures.