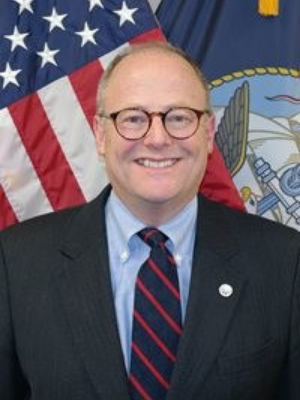 Redford
LANSING, Mich. (Legal Newsline) – While a summary disposition in favor of a primary-care physician and the physician's assistant was affirmed in a widow's medical malpractice lawsuit, the Michigan Court of Appeals reversed the ruling regarding a cardiologist in the case.
Debra L. Szekely sued her late husband's primary-care doctor Nikolai Kinachtchouk; Kinachtchouk's physician assistant Jennifer Radewahn; cardiologist Naveed Akhtar, M.D., who was consulted by Kinachtchouk; and Michigan Cardiovascular Institute PC after her husband, Edward Szekely, passed away from a cardiac tamponade in 2013. She alleged medical malpractice.
The plaintiff appealed the summary disposition granted by Saginaw Circuit Court, which the Appeals Court affirmed for all except Akhtar on Oct. 22. The court remanded the case for further proceedings.
"Plaintiff contends that the trial court improperly made findings of fact, assessed the credibility of witnesses, and weighed the evidence concerning whether Dr. Akhtar acted negligently and whether his negligence led to Edward's death. We agree," wrote judges James Robert Redford, Kathleen Jansen and Anica Letica.
The judges added that the lower court failed to take into account testimony from the plaintiff's cardiologist expert, Dr. Stanley J. Schneller, who stated that Edward showed signs of an implantable cardioverter defibrillator (ICD) lead moving, such as chest pains and shortness of breath. Another test that was conducted also supported that theory while he was in the hospital in August 2013. Schneller said that more testing should have been done.
While the Appeals Court said this was enough to raise a genuine issue of whether Akhtar infringed on the applicable standard of care and whether said infringement led to his passing, the lower court "afforded no weight to Dr. Schneller's testimony" as it contradicted with pathologist Dr. Kanu Virani's autopsy. Virani stated that the perforation that led to his passing only happened hours and possibly even minutes before Edward died, not weeks prior.
The lower court also noted that Dr. Jeffrey E. Saffitz, an autopsy pathologist, supported Virani's theory, so Schneller's theory was inconsistent. The defendants allege Schneller's expert testimony was only speculation when it came to whether the movement of the lead could have been seen prior to Edward's cardiac tamponade. Schneller insisted that giving Edward an echocardiogram and device interrogation would have shown the physicians that the lead had moved, but Akhtar didn't order a procedure.
"We conclude that, when viewed in the light most favorable to plaintiff, the evidence presented by plaintiff in this case established a genuine issue of material fact regarding medical malpractice by Dr. Akhtar," wrote the judges. "The record establishes that Dr. Schneller based his expert opinions on record evidence and the conflict between the parties' experts regarding the facts underpinning their opinions should have been left to the fact-finder to decide. Accordingly, the trial court erred by granting Dr. Akhtar summary disposition."