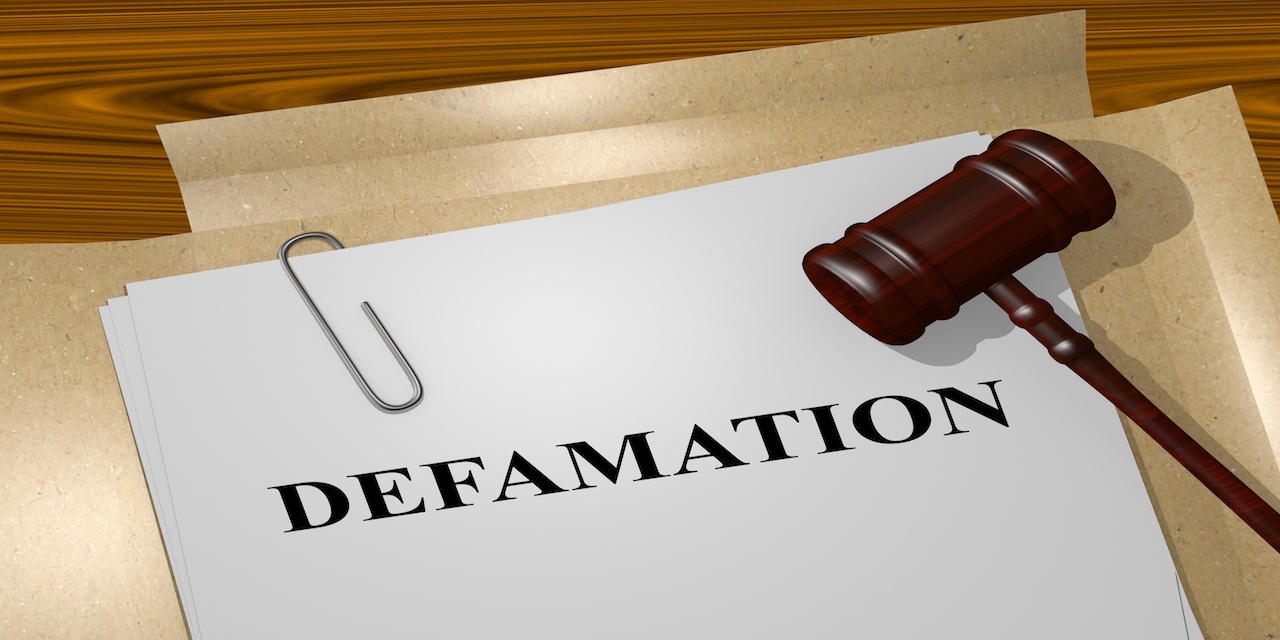 RICHMOND, Va. (Legal Newsline) – A television station is asking a court to dismiss a defamation action taken by a criminal defense lawyer/politician.
Joseph Morrissey, a Virginia-based lawyer poised to take a seat in the state Senate following next month's election, sued CBS-affiliate WTVR over a segment that aired in 2016 during his unsuccessful run for mayor of Richmond.
But the television station, owned by Tribune Broadcasting Co., in its motion to dismiss filed in the U.S. District Court for the Eastern District of Virginia on Oct. 18, stated the segment under scrutiny was clearly opinion-based on the acknowledged past actions of the plaintiff, including pleading guilty to the delinquency of a minor, repeated citations for contempt and disbarment.
Morrissey, a former member of the Virginia House, first filed his defamation claim in Richmond City Circuit Court earlier this year but the action was removed to the federal court, which prompted the television station to file its motion.
In the piece that aired in September 2016, commentator Mark Holmberg, also named as a defendant in the initial filing, delivered a harsh denunciation of Morrissey while interspersing his comments with previously recorded interviews with the then-mayoral candidate.
The motion states Holmberg noted the attorney's three months behind bars for his sexual involvement with a 17-year-old teenager, whom he later married and has a child with, and his "well-documented" other legal troubles, including disbarment.
In more general terms, the station cited precedent, including rulings by the Virginia Supreme Court, that recognize the "chilling effects" should a jury be inflamed into awarding in favor of plaintiff even when the statements under scrutiny are not actually defamatory. The court, in this instance, has a "gatekeeping" function, the station argued.
In the piece, Morrissey is described as a "liar" a "fool," which Morrissey argued were defamatory. He is seeking $1.35 million in actual and punitive damages.
Morrissey believes the characterization of him as a fool - someone lacking judgment or harmlessly deranged - is at odds with his history as criminal defense lawyer involved in 250 trials as well as his education at the University of Virginia, Georgetown University in Washington, and Trinity College in Dublin, Ireland.
Morrissey alleges the insulting words, alleged untrue statements, and the use of "spliced" segments from interviews, all contributed to a finished canvas that painted the plaintiff as dishonest, and lacking in intelligence and integrity.
Morrissey, who was leading the mayoral polls at the time the segment was aired, argued it helped to scuttle his chances of taking the office. But WTVR, in its request for dismissal, stated that one of the most important jobs of a media organization is to be allowed free speech to question the fitness of candidates for public office.
The Richmond lawyer, a Democrat, is due to face off against his Republican rival in the Nov. 5 election to the Virginia Senate for District 16. He is expected to win in the heavily Democratic district.
Attorneys with Willcox & Savage in Norfolk, Virginia are representing WTVR. Morrissey is represented by Steven S. Biss of Charlottesville, Virginia.