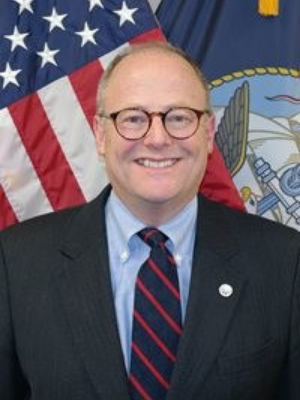 Judge James Robert Redford
LANSING, Mich. (Legal Newsline) – A Michigan court has denied a couple's appeal of a ruling that dismissed their lawsuit over allegations a company published the first five numbers of their Social Security number on its public records website.
The Michigan Court of Appeals affirmed on Sept. 3 the dismissal of Adam and Sara Nyman's suit against Thomas Reuters Holdings Inc., doing business as Westlaw.
Adam and Sara Nyman alleged Westlaw violated the Social Security Number Privacy Act when it published all but the last four digits of their Social Security numbers on a public records portal. The Nymans asked the Wayne Circuit Court to order Westlaw to take down the information and pay $5,000.
Judge James Robert Redford ruled the Nymans failed to allege any damages or harm they experienced that could be relieved if they were awarded $5,000. They reached the requested amount by considering $1,000 per plaintiff, which is allowed Social Security Number Privacy Act, and $3,000 for attorney fees.
Redford first disagreed with the Nymans' argument that the SSNPA actually required them to prove the damages they allegedly suffered. While the regulation does state that an individual can recover $1,000, when read in its entirety, it also states, "An individual must make a written demand to the person for a violation of [MCL445.83] for the amount of his or her actual damages with reasonable documentation of the violation and the actual damages caused by the violation," according to the opinion.
The call for "reasonable documentation" proves that evidence is needed to display damages, the ruling states.
"We find nothing ambiguous in the language of the SSNPA," Redford wrote.
As for their invasion of privacy and ordinary negligence claims, Redford said that the plaintiffs also failed to prove that anyone accessed their Social Security number information on the site. Considering this, the appeals court affirmed the summary judgment for Westlaw.