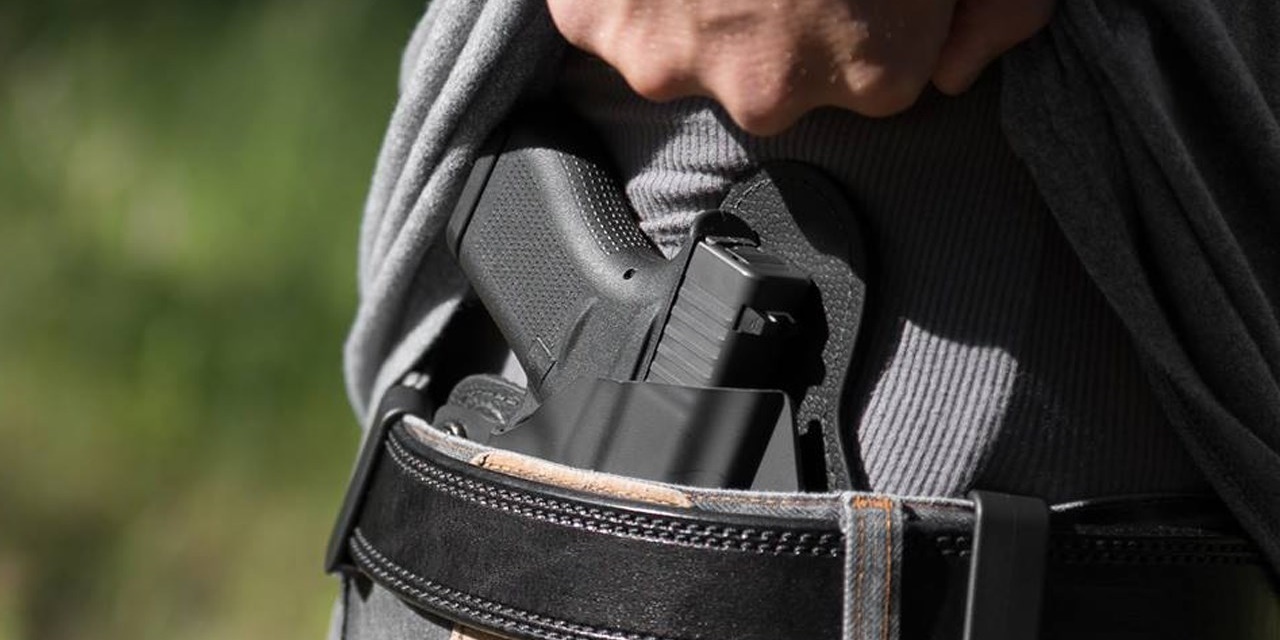 CHEYENNE, Wyo. (Legal Newsline) – The Wyoming Supreme Court has reversed a district court's ruling in favor of University of Wyoming in a suit filed by a man who was cited for bringing a semi-automatic pistol onto the campus during the state's Republican convention.
According to the Sept. 4 filing in the Wyoming Supreme Court, appellant Lyle Williams filed an appeal of a District Court of Albany County's decision to dismiss his case against appellee State of Wyoming, ex rel., University of Wyoming Board of Trustees.
"We hold the district court abused its discretion in concluding that this declaratory judgment action served a useful purpose and entering declaratory relief," Justice Kate Fox wrote in the court's ruling. "Accordingly, we reverse with instructions to dismiss."
Williams filed suit after he was cited for misdemeanor criminal trespass when he violated university regulations by openly carrying a firearm onto the University of Wyoming campus while attending the Wyoming Republican Convention and then refused to relinquish his gun and leave the campus. Williams argues the U.S. Constitution and Wyoming Constitution allowing him the right to bear arms preempts the university's regulation. The district court disagreed and granted summary judgment in favor of the university.
"Thus, the circumstances presented here fall well within the general rule that a declaratory judgment action should not be entertained if, at the time the declaratory judgment action is initiated, another action is pending that could determine all issues raised in the declaratory judgment action," Fox wrote.
The court also questioned the district court's interpretation of the Wyoming Firearms Freedom Act (WFFA) as it applies to Williams' gun not being manufactured in the state.
"The district court mistakenly based its standing analysis on the question of whether the WFFA applies to Mr. Williams' firearm, which was not manufactured in Wyoming," Fox wrote. "... Nevertheless, the objective of the action was to obtain a judgment that would 'finally and completely resolve Mr. Williams' criminal prosecution' in circuit court. Neither the parties nor the district court provide any legitimate reason why that goal should be achieved by circumventing the criminal action in circuit court."
But the court said the matter should be heard in the circuit court criminal proceeding - not in civil court.
Justice Keith Kautz and Chief Justice Michael Davis dissented.
"I cannot agree that the majority's decision promotes judicial economy or demonstrates necessary judicial restraint," Kautz wrote. "It simply avoids the primary issue and forces additional unnecessary litigation. This court should consider Mr. Williams' claims on their merits at some point. I see no reason that should not happen now."
Williams is represented by Jason Tangeman of Nicholas & Tangeman LLC in Laramie, Wyoming. The state is represented by Bruce Salzburg and Kara Ellsbury of Hirst Applegate LLP in Cheyenne, Wyoming.