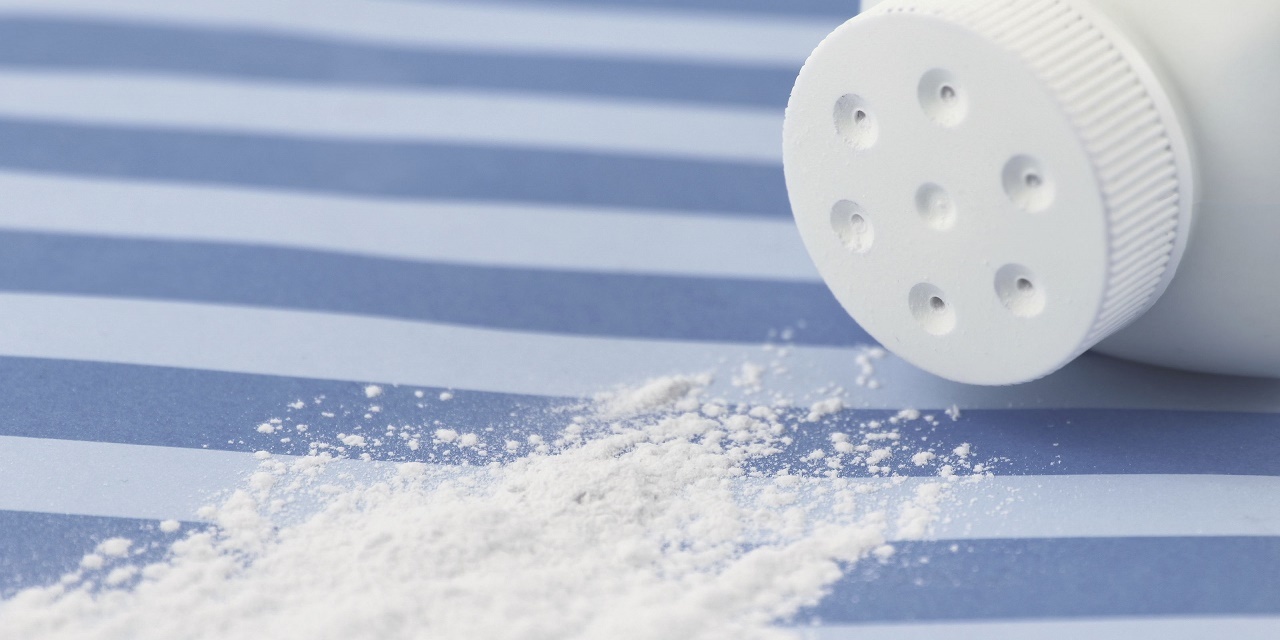 LOUISVILLE, Ky. (Legal Newsline) – A jury on Aug. 2 decided Johnson & Johnson and Colgate-Palmolive were not to blame for the mesothelioma that killed a woman after the companies were alleged to have caused the deadly illness through asbestos-tainted talc powder products.
"Was the (baby powder) a substantial factor in causing Donna Hayes' illness?" the jury representative was asked.
"No," he told Jefferson County Circuit Judge Angela McCormick Bisig.
"Negligence – did Johnson & Johnson fail to use care in the manufacture of the baby powder and were unsafe conditions of the product a substantial factor (injury to Donna Hayes)?"
"No," was the response.
Of the 12-member jury, nine voted that Johnson & Johnson and Colgate-Palmolive were not at fault.
The nearly month-long trial was streamed live courtesy of Courtroom View Network.
The trial that began on July 17 was the first talc powder trial in Kentucky against Johnson & Johnson for its baby powder and Colgate-Palmolive for an adult powder product called Cashmere Bouquet. The trial is only the second time J&J and Colgate-Palmolive were co-defendants. The other trial earlier this year was a California case that ended with a verdict in favor of the plaintiff.
The family of Donna Hayes, a former travel agent, sued Johnson & Johnson and Colgate-Palmolive claiming that the talc powder products she used for years caused her to develop mesothelioma, a deadly cancer of the lungs. Of hundreds of cases pending across the country, most have been filed by women who claimed the powder products caused them to develop ovarian cancer. Cases involving mesothelioma, a much rarer disease, have become more common in recent months.
Hayes died of the disease in December 2016.
During closing remarks on Aug. 2, Morton Dubin, the attorney for Johnson & Johnson with the Orrick, Herrington & Sutcliffe law firm in New York, said J&J and Colgate-Palmolive were falsely accused.
"Hundreds of millions of people have used the J&J products," he said. "You don't see a rash of mesothelioma cases."
Dubin said the Food & Drug Administration monitors potential safety problems from cosmetic talc products and takes action when needed.
"They (plaintiffs) do not have sound scientific data to prove that Johnson & Johnson products are harmful," Dubin said. "The plaintiff's case must be proven."
Dubin said studies by the National Institute for Occupational Safety and Health revealed no asbestos in powder samples.
He also attacked the testimony of Dr. William Longo with the Georgia-based MAS lab. A materials microscope researcher, Longo has been an important plaintiff witness.
At issue in the trial has been whether testing methods for spotting asbestos fibers, particularly during the 1970s and '80s, were effective. Critics of Johnson & Johnson said the company should have used a new technique developed in the 1970s called concentration, a pre-screening method in which heavy liquid is used to separate talc from heavier materials before scrutiny under a microscope.
J&J officials declined to use the method, saying it wasn't effective.
Longo touted the concentration method. However, Dubin said his conclusions were flawed in that concentration is not able to spot chrysotile, one of six asbestos types.
"He (Longo) did not do transmission electron microscopy (TEM) work without concentration in order to check whether chrysotile was in the product," Dubin said. "Why didn't he run another type of analysis? You don't want a big goose-egg (no asbestos). He can maintain a fiction in court."
Dubin said Dr. John Hopkins, a witness for the defense and a former research and development director for Johnson & Johnson from 1976 to 2000, used the baby powder on himself and his children.
"How can it be true (harmful) when you're using it on your own kids," Dubin said.
Dubin said the FDA concluded there was no basis for a health hazard from baby powder and no warning label was necessary. He added that studies of talc powder mined in Vermont, Italy and later China had resulted in no cases of mesothelioma among the miners.
"There is no solid evidence (harm)," he said.
Joseph Satterley, the attorney for the Hayes family with Satterley & Kelley, countered that the woman had suffered a painful death because Johnson & Johnson did not live up to a pledge to withdraw from the market its powder products if any studies had found asbestos.
"There is asbestos in the talc," he said.
Satterley said he agreed there were good people who worked for corporations, but there were also people who made bad decisions.
He said Bill Ashton, a J&J executive during the 1970s some people had labeled "Mr. Talc," had known there was tremolite, a form of asbestos, in the talc powder.
He said the Battelle lab, a materials testing facility in Ohio, as early as 1958 had found tremolite, fibrous talc and amphiboles (minerals that can include asbestos) in the talc powder.
Satterley exhibited a J&J inter-office memo from an executive that stated, "The presence of tremolite leads me to believe this is an Italian talc."
"They're saying there is fibrous tremolite in the talc," Satterley said.
A Colorado School of Mines report from 1971, Satterley said, concluded that needle-like particles tentatively identified as tremolite had been found.
Satterley accused the McCrone Group, a testing lab in Illinois, of doctoring reports to show to the FDA there was no asbestos in the powder. He said anyone who criticized Johnson & Johnson, such as Longo or Dr. David Egilman, a Massachusetts pulmonologist and another plaintiff witness, came under personal attack.
"Johnson's baby powder is not regulated by the FDA," Satterley said.
Satterley exhibited a 1970s document in which a J&J executive stated, "We attempted to create a 'mystique' around our talc involvement through our operations and factual knowledge."
Satterley said the companies always had a safe alternative to talc powder, corn starch, but were slow to consider the substance finally marketing a brand in the 1970s.
He faulted defense witnesses such as Dr. Matt Sanchez, a mineralogist with the R.J. Lee Group, a lab in Pennsylvania, for the "cleavage fragment defense." Cleavage fragments are crushed minerals that defense attorneys said resemble and have been identified as asbestos fibers but are not, while plaintiff attorneys said they can be toxic.
Satterley also took issue with defense witness Dr. Brooke Mossman, a Vermont researcher, for what he said was her inadequate testing of talc, including the Cashmere Bouquet.
"There is overwhelming evidence to support punitive damages for both of these companies, the evidence is clear and convincing," Satterley said.