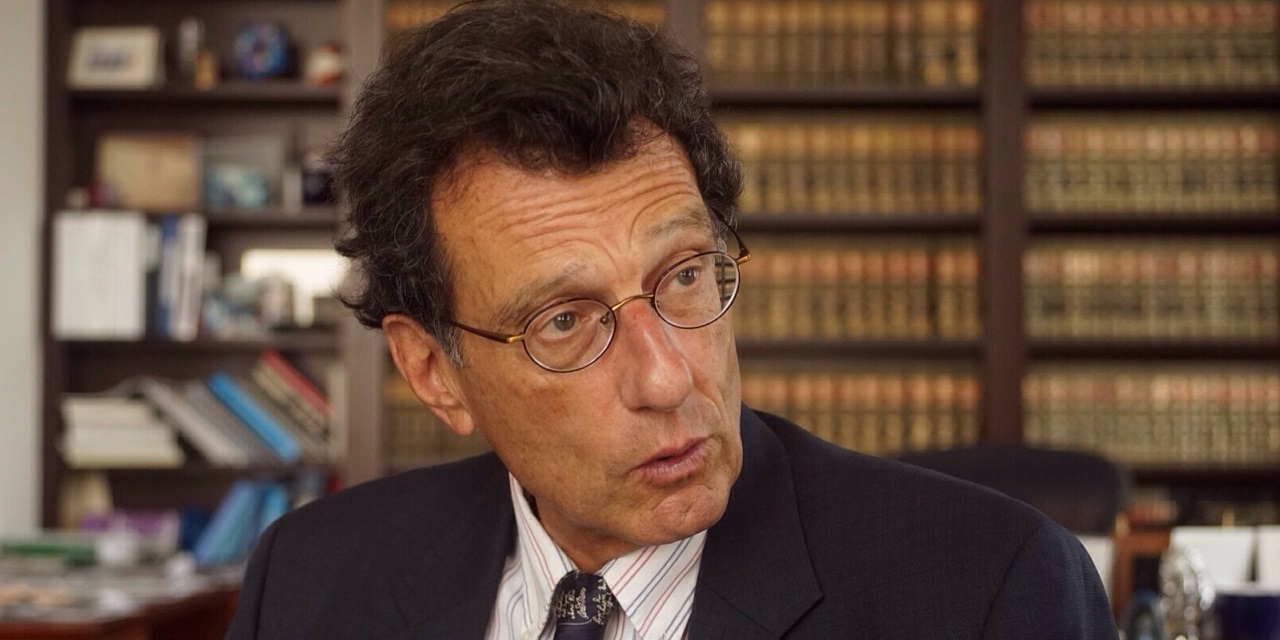 Polster
CLEVELAND (Legal Newsline) - From the beginning, U.S. District Judge Dan Aaron Polster has set ambitious goals for the nearly 2,000 opioid lawsuits concentrated in his Cleveland courtroom.
"My objective is to do something meaningful to abate this crisis and to do it in 2018," he said in January of last year, urging parties on both sides to negotiate a mass settlement designed to reduce opioid abuse and fund treatment programs instead of slugging it out in court.
A year-and-a-half later, Judge Polster can point to one modest accomplishment: This week, the nation's largest pharmacy benefit managers - Caremark, Express Scripts and OptumRx - agreed to modify their basic formularies to discourage doctors from prescribing large doses of opioids to pain patients.
The PBM clients, mainly large health plan sponsors, can choose whether to use stricter formularies, and doctors can still override them if they want. But by changing financial incentives for patients, the default formularies have been shown to change prescribing patterns.
The agreement came about after the lawyer for Webb County, Texas, home to the border city of Laredo, and lawyers for Teamsters health plans convinced Polster to order negotiations with the PBM industry to incorporate basic opioid guidelines issued by the Centers for Disease Control in 2016. Those guidelines include recommending non-opioid treatment for pain first, limiting initial prescriptions to seven days or less and ensuring non-opioid alternatives are as accessible as narcotic painkillers.
"We know formulary design affects prescriptions," said Joanne Cicala of the Cicala Law Firm in Dripping Springs, Texas, which represents Webb County as well as a number of municipal clients in West Virginia and Virginia. Pilot studies by all three PBMs, who have a combined 89% share of the market for prescription drug benefits, show they can bring 80% or more of initial opioid prescriptions within the CDC guidelines.
In a July 15 order, Polster dismissed the motion by Webb County and the Teamsters seeking an injunction ordering the formulary changes, saying it was moot after the PBMs had adopted them voluntarily.
"The Court deeply appreciates the actions taken by the PBM defendants to offer these limitations to their clients," Polster wrote.
The PBM industry serves a middleman role between pharmaceutical companies and health plans, negotiating drug prices and processing benefits. Cicala said she learned the power of the PBMs when her firm got involved in litigation over wholesale drug prices and subpoenaed benefits managers for information.
As opioid litigation took off, Cicala said she pitched cities and counties with the idea of suing the PBMs instead of just using them as a source of information.
"No one else had considered the PBMs," she said. "We thought it could add value to the litigation."
Customers of the PBMs, of course, can request their own formularies. Cicala declined to comment on why the Teamsters resorted to litigation for changes they could obtain by calling their benefit managers. She also declined to comment on the merits of litigation against PBMs, who are accused of facilitating the opioid crisis by processing benefits payments for drugs that were prescribed by licensed physicians.
The PBM agreement does represent one of the first tangible signs opioid litigation can actually change how the industry does business, which was Judge Polster's stated goal at the outset. That said, it may not be repeated soon.
The litigation seems focused mostly upon monetary relief, in which the court awards money damages to the plaintiffs, as opposed to injunctive relief in which defendants are ordered to change their ways. The contingency fee lawyers representing virtually all of the municipal opioid clients have contracts awarding them 20% or more of money they recover but little financial incentive to achieve injunctive relief.
"I'm aware of no other injunctive-oriented, expedited relief," Cicala said.
The 2016 CDC guidelines are intended to encourage doctors to treat pain with non-opioid alternatives first, including non-steroidal anti-inflammatory drugs (NSAIDs) and behavioral therapy. If opioids are prescribed, the CDC says they should be limited to a three-day supply or up to seven days with preauthorization. The CDC guidelines also urge PBMs to make sure alternatives like NSAIDs are less expensive for patients than opioids, which isn't always the case.
Health plan managers already rely upon PBMs to steer patients toward less expensive generic drugs and away from clinically unproven treatments. They have also been accused of favoring some drugs over others because of generous rebates from manufacturers to get their products on the formulary.
In one pilot study of 400 patients cited in Webb County's brief, Optum reported an 82% decrease in initial prescriptions exceeding the CDC guidelines for morphine equivalent doses after implementing tighter formulary rules. The new rules also reduced initial prescriptions above a seven-day maximum by 65% and reduced prescriptions above the CDC's maximum daily dose of 90 morphine equivalent units –roughly three 30-milligram OxyContin tablets -- for chronic opioid patients by 68%.
In his order, Judge Polster noted "plan sponsors decide whether to adopt the programs" the PBM companies offer. He also said that given the PBM defendants "voluntarily made additions to the program offerings, these voluntary changes are in no way evidence of liability or wrongdoing."