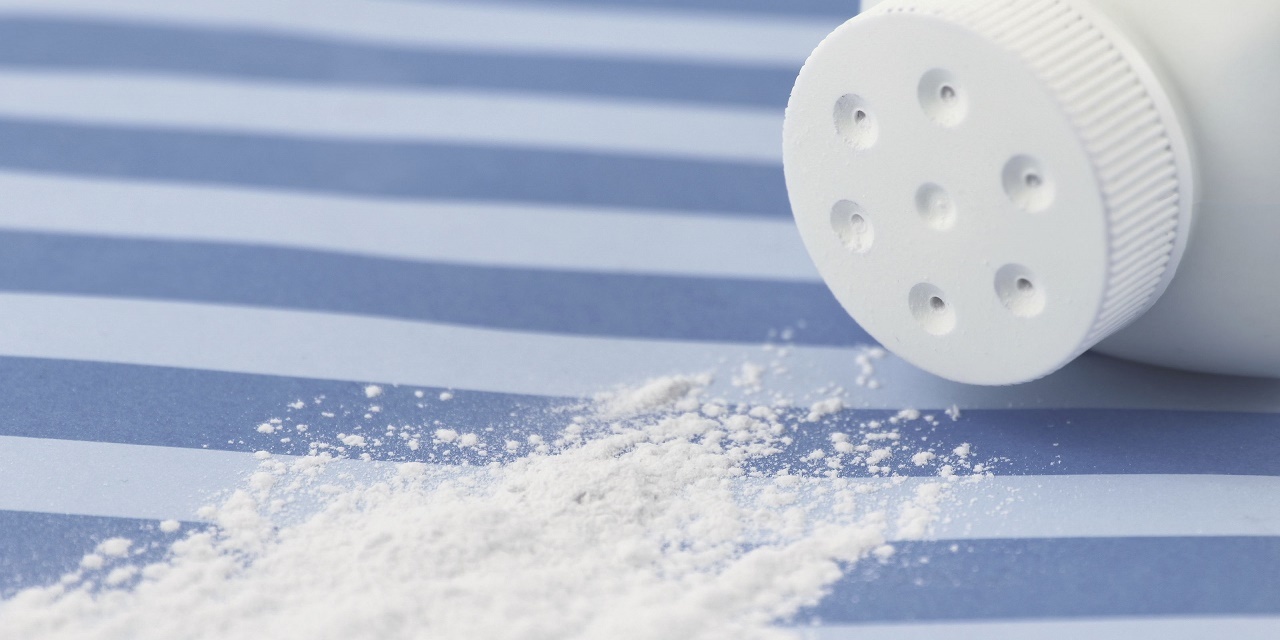 NEW BRUNSWICK, N.J. (Legal Newsline) – A salesman for Johnson & Johnson proposed in the early 2000s abandoning talc powder in favor of corn starch but also warned it would hit the company financially, according to evidence presented in a case against the consumer products company in the fourth day of a trial.
"I understand this is a $70 million business (for talc powder) in the U.S. alone," Todd True said in an inter-company email. "So any changes are risky to the bottom line. However, given a number of ingredient issues we are facing----this seems like an easy fix and a win."
The proposal to convert totally to corn starch in baby powder went nowhere, though Johnson & Johnson did offer corn starch baby powder as a less-popular alternative to its talc powder product.
The email was exhibited on Thursday for a jury by Mark Linder, attorney for plaintiff Ricardo Rimondi. Rimondi is suing Johnson & Johnson alleging that its asbestos-tainted baby powder caused him to develop mesothelioma, a rare and deadly cancer of the lungs.
The trial in the New Jersey Superior Court is being streamed live courtesy of Courtroom View Network. Judge Ana Viscomi is presiding over the case.
The trial is taking place a few miles from Johnson & Johnson's corporate headquarters and is the first talc-mesothelioma trial for the Lanier Law Firm of Houston. The firm is representing Rimondi and won a $4.69 billion verdict against J&J last year in a trial in Missouri.
Thousands of cases against Johnson & Johnson alleging asbestos exposure are pending in courts. In New Jersey, plaintiff verdicts have been high. There have been verdicts of $117 million and $37 million.
In neighboring Pennsylvania, a Philadelphia judge recently dismissed a plaintiff's lawsuit after refusing to let her expert testify. Without experts to testify to a link between talc and asbestos-related cancers, plaintiffs' cases fall apart.
Dr. William Longo will be testifying for the plaintiff in the New Jersey case. He recently admitted to making $30 million through the years offering mostly pro-plaintiff testimony.
Most asbestos lawsuits brought by women plaintiffs have accused the baby powder maker of causing ovarian cancer. However, trials over the far rarer mesothelioma have increased in recent months.
Johnson & Johnson corporate spokesman John Hopkins served in the research and development arm of the company from 1976 to 2000. He recalled that True was a J&J employee in the sales and marketing department. Hopkins called the email simply a "proposal."
"This will be controversial and we'll have to work hard to justify the cost implications," the email continued. "I also see great positives associated with it (corn starch)."
True finished by saying a challenge would be to maintain trust in the product.
Critics of Johnson & Johnson have maintained the company should have switched to safer corn starch instead of talc, a mined mineral they contend is contaminated with asbestos.
Linder's line of questioning to Hopkins also attempted to portray the company as being reluctant to consider the possibility smaller amounts of asbestos in the baby powder could go undetected.
Linder said J&J officials had seen potential litigation over their talc product as early as 1969.
Hopkins responded the topic was being discussed at the time in scientific literature.
"It did not relate to Johnson & Johnson (talc) mines," he said. "It was in the public discussion."
J&J received talc for its baby powder from mines in Italy, Vermont and more recently China. Mines for cosmetic talc were used solely for that purpose based on their alleged purity and not for industrial purposes. Baby powder is only a small part of the company's overall business.
Linder displayed a 1974 document from J&J to the Food and Drug Administration (FDA) and a passage that he said indicated that up to a 1 percent level of asbestos in baby powder would be considered safe.
The letter read "Our group has made an estimation of the theoretical safe level of fibers in baby powder and calculations show that a substantial safety factor can be expected with talc containing 1 percent asbestos fibers."
"See that?" Linder asked.
"Yes," Hopkins answered.
"So this is Johnson & Johnson discussing how it would be potentially safe to include as much as 1 percent asbestos fibers in the baby powder product," Linder said.
"No," Hopkins said.
Hopkins said the letter was simply a request from FDA to do an experiment.
"The FDA said, 'what if there was 1 percent asbestos in the product?'" he said. "Work out how much (from using baby powder) can be breathed and how does that stack up against what employees in asbestos (exposed) factories breathe, the daily threshold limit."
Hopkins added that J&J officials considered the request silly but did the experiment as requested.
"You don't tell the FDA to get lost," he said.
Linder continued to press Hopkins about the 1 percent safety remark.
"Don't you think the company has a moral obligation about safety to tell the truth?"
"Yes," Hopkins responded.
Defense attorneys for Johnson & Johnson took over questioning of Hopkins for the first time in the afternoon session. Morton Dubin with the Orrick law firm sought to convince the jury the company had gone beyond the safety standards of the day to insure product purity.
"Has Johnson & Johnson sold baby powder with asbestos in it?" Dubin asked.
"No," Hopkins said.
"Does anyone you know like to be accused of bad science?"
"No."
Dubin asked Hopkins to describe the baby powder production process.
"You look for a good quality talc mine," Hopkins said. "The talc comes out in baseball size chunks and goes through the washing process, is tested, fragrance added and placed into plastic bottles."
Hopkins said to insure the absence of asbestos, a talc testing method called J41 was used putting the talc into an X-ray diffraction machine and then looking at it under a scanning microscope to see if an amphibole mineral that may or may not be asbestos is present.
"Then you go to a polarized light microscope (PLM)," Hopkins said, "A very high-powered microscope."
"Did Johnson & Johnson decide to supplement J41 with additional analysis?" Dubin asked.
"Yes," Hopkins responded. "They (J&J) contracted out (testing) and then bought their own TEM microscope."
Dubin exhibited documents from 2009 and 2010 in which the FDA conducted its own tests of the J&J products.
"Did they detect any asbestos in Johnson & Johnson baby powder and Shower to Shower?" Dubin asked.
"They say none detected," Hopkins said.