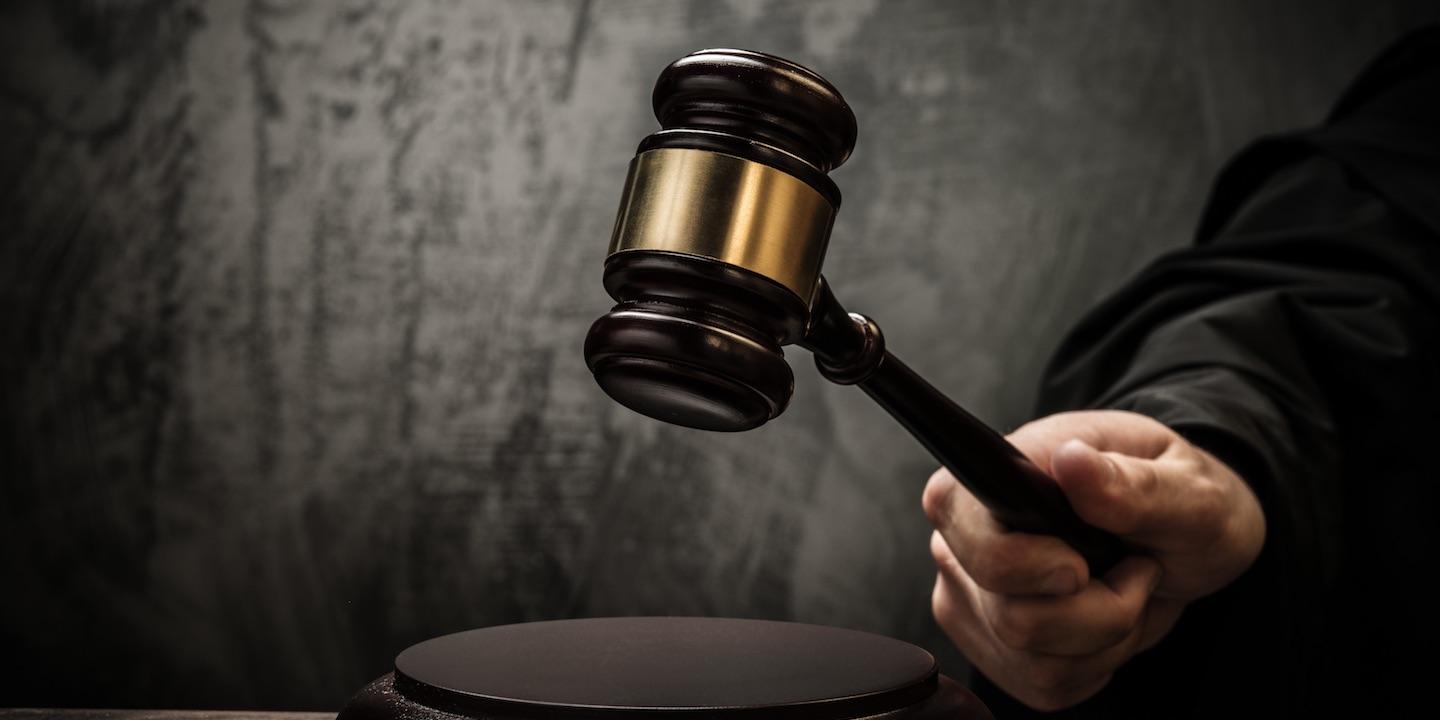 ALEXANDRIA, Va. (Legal Newsline) – Senior U.S. District Judge Thomas Ellis has taken under advisement a motion that challenges the appointment of special prosecutor Robert Mueller to investigate President Donald Trump.
After a hearing on May 4, Ellis ruled that he would enter an order after reading the full text of a memorandum, of which 75 percent is redacted, about the scope of the investigation.
A prosecutor told him the redacted portions didn't relate to the defendant, former Trump campaign manager Paul Manafort, but Ellis ruled that he would be the judge of that.
He made fun of Mueller's position that his authority extends beyond the order that appointed him last May 17.
Ellis said it reminded him of a skit on ESPN, "C'mon Man," that featured NFL bloopers.
Born in Bogota, Columbia, Ellis graduated from Princeton University in 1961. President Reagan nominated him for district judge in 1987. He took senior status in 2007.
Grand jurors indicted Manafort in February on charges that he committed bank fraud and falsified income tax returns. Ellis has set trial for July 10.
In March, defense lawyers Thomas Zehnle and Kevin Downing of Washington moved to dismiss the indictment.
They wrote that the appointment order couldn't be reconciled with the careful limits on the authority of deputy attorney general Rod Rosenstein. A provision in the order covering matters that arose or might arise directly from the investigation was a blank check.
They wrote that the provision rid Rosenstein of responsibility to determine and manage the scope of the investigation.
At the May 4 hearing, Ellis told prosecutor Michael Dreeben the allegations went back to 2005.
He asked Dreeben if the special prosecutor turned over the file to him.
Dreeben said, "Special counsel was appointed to conduct an investigation."
Ellis said, "I'm sorry. Answer my question."
Dreeben said, "We did acquire the various investigatory threads that related to Mr. Manafort upon the appointment of the special counsel."
Ellis said none of that had anything to do with the Russian government and individuals associated with Trump's campaign.
"If you get somebody in a conspiracy and get something against them, you can then tighten the screws and they will begin to provide information in what you are really interested in," Ellis said.
Ellis asked where he was wrong about that.
Dreeben said the issue was whether he could dismiss the indictment.
Ellis said, "I asked you, where am I wrong about that?"
Dreeben said, "Our investigatory scope does cover the activities that led to the indictment in this case."
Ellis said, "Tell me how."
Dreeben said the order permitted investigations of two different things. He said the first thing was coordination between individuals in the campaign and Russia's effort to influence the election.
Ellis said, "You're running away from my question again."
Dreeben said Manafort had Russian connections and said the investigation had developed "considerably" with the special counsel.
"We are not limited in our prosecution authority to crimes that would fit within the precise definition that was issued in this public order," he said.
Ellis said the vernacular is that defendants "sing."
"They may not just sing," Ellis said. "They may also compose."
He said he could see a few veteran defense counsel who spent time in his court trying to persuade juries that there was composing going on.
Dreeben said the word "arose" in the order was not a full and complete description that was meant to be judicially enforceable.
Ellis said he was better off arguing that the order was very broad.
"But to say that you can write a letter delegating a job to somebody but don't pay any attention to the scope of it is not very persuasive to say the least," he said. "We don't want anyone with unfettered power…We don't want federal judges with unfettered power. We don't want elected officials with unfettered power."
When asked if prosecutors had spent $10 million for the investigation Dreeben said, "I'm not in a position to talk about what our budget is."
Ellis asked if he was in a position to tell him when the investigation would be over, and Dreeben said he wasn't.
Another point of contention for Ellis was a memo Rosenstein issued on Aug. 2 which was 75 percent blocked out. Ellis asked why he didn't have a full copy.
"The only paragraphs that are pertinent to Mr. Manafort are the ones that are contained in this record," Dreeben responded.
Demanding it be turned over under seal, Ellis said, "I'll be the judge of whether it has anything to do with Mr. Manafort."
In addressing Downing, Ellis focused on regulations for special prosecutors.
"We have no record how an investigation involving banking issues made its way to the special counsel," Downing said.
Ellis asked if Rosenstein remedied that in the Aug. 2 letter.
Downing said, "He can't retroactively remedy it."
He said the government argued initially that these matters arose during the investigation.
"I think the government is now admitting, no they didn't," Downing said.
He said they told the world they wouldn't end up with runaway special counsel like the independent counsel.
"When they come to court they say by the way, these are not judicially enforceable," he said. "It's as if they hoodwinked the entire United States into thinking that this was going to be different than the independent counsel."
Dreeben responded, "The regulations nowhere say that a specific factual statement needs to be provided publicly. In the context of a confidential, sensitive counter intelligence investigation that involves classified information, it would not make any sense for that information to be conveyed publicly."
Ellis said he would characterize Dreeben's argument as, "We said this is what the investigation was about but we're not going to be bound by it and we weren't really telling the truth in that May 17 letter."
He said he used to enjoy a program in which ESPN's Monday Night Countdown hosts highlighted follies from the previous weekend.
"They would put on some ridiculous things and then they would all say in a chorus, 'come on man,'" Ellis said. "Your argument that we said this was the scope of the investigation but we really didn't mean it because we weren't required by any law or regulation to say what the scope was, I understand that argument.
"But it kind of invites, come on man."
He asked Dreeben if there would be classified documents and he would have to go through the Classified Information Procedures Act.
Dreeben said he hoped not.
Ellis, age 78, said, "This proceeding could outlive me. If a lot of lawyers around here had their way about it, they would take steps to ensure that almost everything outlived me."
He told Dreeben, "You don't really care about Mr. Manafort's bank fraud. You really care about what information Mr. Manafort can give you that would reflect on Mr. Trump or lead to his prosecution or impeachment or whatever."
He asked if Mueller returned a matter to the Southern District of New York.
Dreeben confirmed that he did, and Ellis asked why.
Dreeben said he wasn't at liberty to go into internal matters.
Ellis asked if it was because the Department of Justice concluded that it uncovered materials that weren't within the scope of its authority.
"Or did it do it because well, we're not interested in it because we can't use this to further our core effort which is to get to Trump?" Ellis said.
Dreeben said they were focused on the primary mission but they might uncover other criminal activity to investigate in order to complete the mission.
Downing told Ellis he should ask for the written record.
"It would all be written down somewhere," he said. "That's how the Department of Justice works."
He said when Rosenstein testified to Congress, he was asked when he expanded Mueller's jurisdiction.
"He couldn't or wouldn't answer the question but he did say very tellingly, 'I will go back and check my records and I will get back to you,'" Downing said.
Downing, who had worked for the DOJ 15 years with five under Rosenstein, said he expected that Rosenstein would have had a memo before the May and August letters.
"Mr. Rosenstein is a stickler for memos being written, for there to be a written record for the actions of the Department of Justice," Downing said.
Ellis asked what good that record would do him.
"It might show you exactly whether or not Mr. Rosenstein violated the regs or whether he complied with them," Downing said. "Our position is that to the extent that Mr. Rosenstein exceeded his authority to appoint a special counsel, the special counsel does not have the authority of a U.S. attorney."
Ellis said he'd take Manafort's motion under advisement.