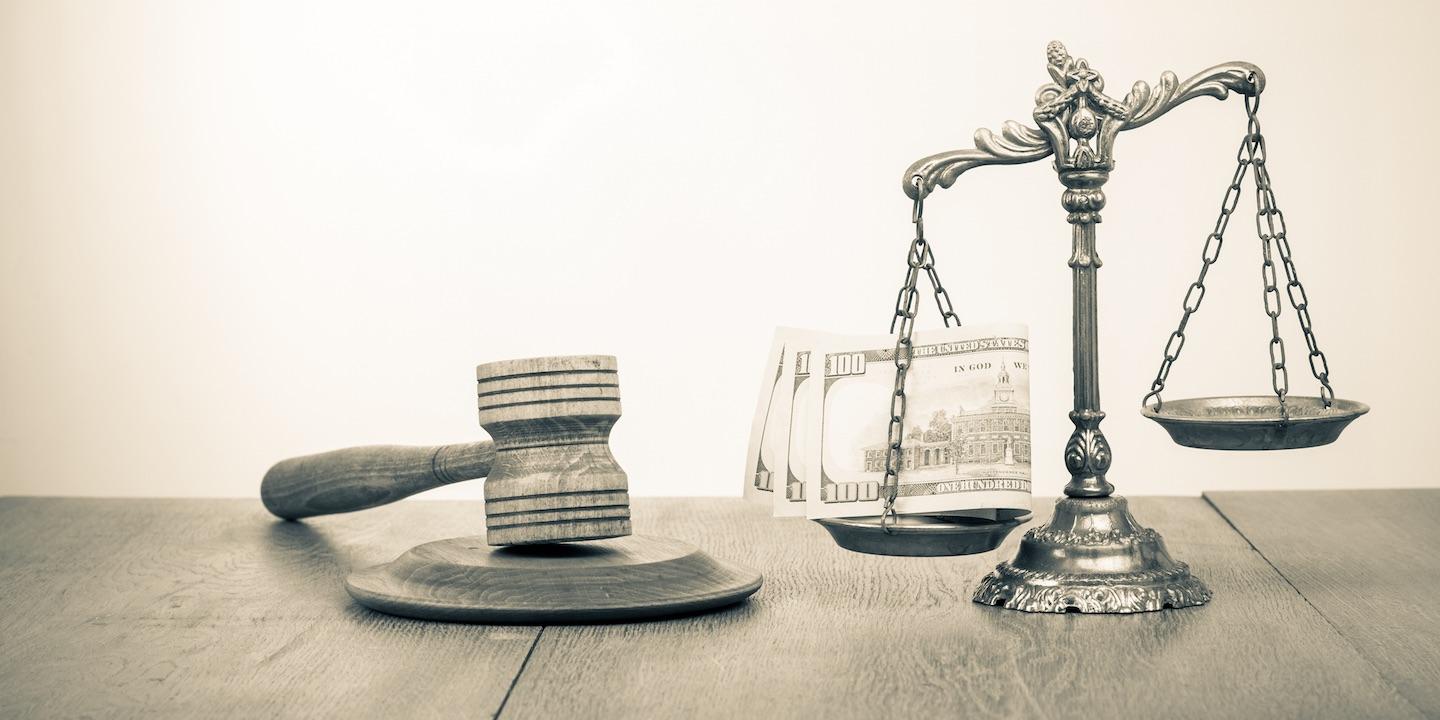 LAS VEGAS (Legal Newsline) – Plaintiff lawyers and others in legal marketing and funding businesses gathered last week in Las Vegas for an annual mass torts conference.
One key area addressed at the April 13 Mass Torts Made Perfect conference was direct-to-consumer legal and medical funding, including a speaker regarded as one of those most experienced players in the field.
Elizabeth Pekin, founder of Momentum Funding and a former executive director with Oasis Legal Finance, spoke about what she described as the benefits of the consumer legal funding industry for both the plaintiffs and attorneys.
"Plaintiff legal funding has evolved exponentially since its inception several decades ago," Pekin said in a press release issued ahead of the three-day conference. "Momentum has changed the playing field by creating ways to use the funding strategically. We have opened the dialogue as we advocate for client-centric funding and work with clients as financial partners."
Pekin, in an email to Legal Newsline, said she was not available to do an interview on the state of the industry, its future and whether there are concerns over more states stepping in to regulate it more strictly, particularly labeling them as loans rather than investment.
Supporters of more regulation are adamant they are loans and should be subject to much stricter usury rules and laws.
Mary Terzino, a Michigan-based attorney who has studied the industry for some years, believes legal and medical funding companies should play by the same rules as anyone else that lends money.
"Calling it funding does not change its essential character - it's a loan," Terzino told Legal Newsline.
Terzino's main concerns are the aggressiveness of parties involved in the industry in recruiting clients, the potential for usurious rates being charged and the possible "undue control" that a funding firm can have over the legal process, particularly over settlement discussions.
And, Terzino added, there is the "lack of disclosure: the court should know that there is this investor."
She said some states have begun to regulate the industry in more recent years, either through the legislatures or the courts. But many states do not, and in most there is are reporting mechanisms to know whether it is growing, or, if so, to what extent.
In a 2015 Colorado Supreme Court ruling, the court agreed with the state Attorney General's Office that legal and medical funding should be regarded as loans.
The South Carolina Department of Consumer Affairs reached a similar decision in 2014, while Oklahoma, Tennessee, Arkansas and Indiana have all passed laws regulating the industry.
Recently, New York Attorney General Eric Schneiderman and the Consumer Financial Protection Bureau (CFPB) brought suit against RD Legal Funding over its agreements with 9/11 first responders and former NFL players.
Provisions within legal reform legislation in Wisconsin require that the identities of third-party litigation funders must be disclosed.
On a federal level, it is not clear how much power the CFPB will have to move to regulate the industry as Acting CFPB Director Mick Mulvaney has made clear his intention to strip the agency of most of its power, according to multiple reports, since he took up the post last year.
Individuals have sued funding companies, including recently in a federal court in Georgia. The case, which is continuing, involves allegations that Chicago-based Oasis Legal Finance charged extortionate interest rates of up to 100 percent over the lifetime of the action.
The plaintiffs' main argument is that regulation of litigation funding is in the public interest and that therefore it can be decided on court and not left to the legislature.
The industry claims they are not loans but investments because the plaintiffs in personal-injury cases do not have to pay the money back if there is no settlement or other award.
Momentum and Oasis are mostly involved in direct-to-consumer funding in mass actions. Other firms team up with law firms involved in large-scale class actions, generally investing in a portfolio of cases.
On its website, Momentum reports that it does not offer funding at this time to residents of Arkansas, Kansas, Kentucky, Maryland, Colorado, Vermont, Minnesota, North Carolina or South Carolina.
In a statement ahead of her Friday address to the Las Vegas gathering, Pekin said, "I am looking forward to educating attorneys attending the Mass Tort Conference on how to help their clients when they need it the most."