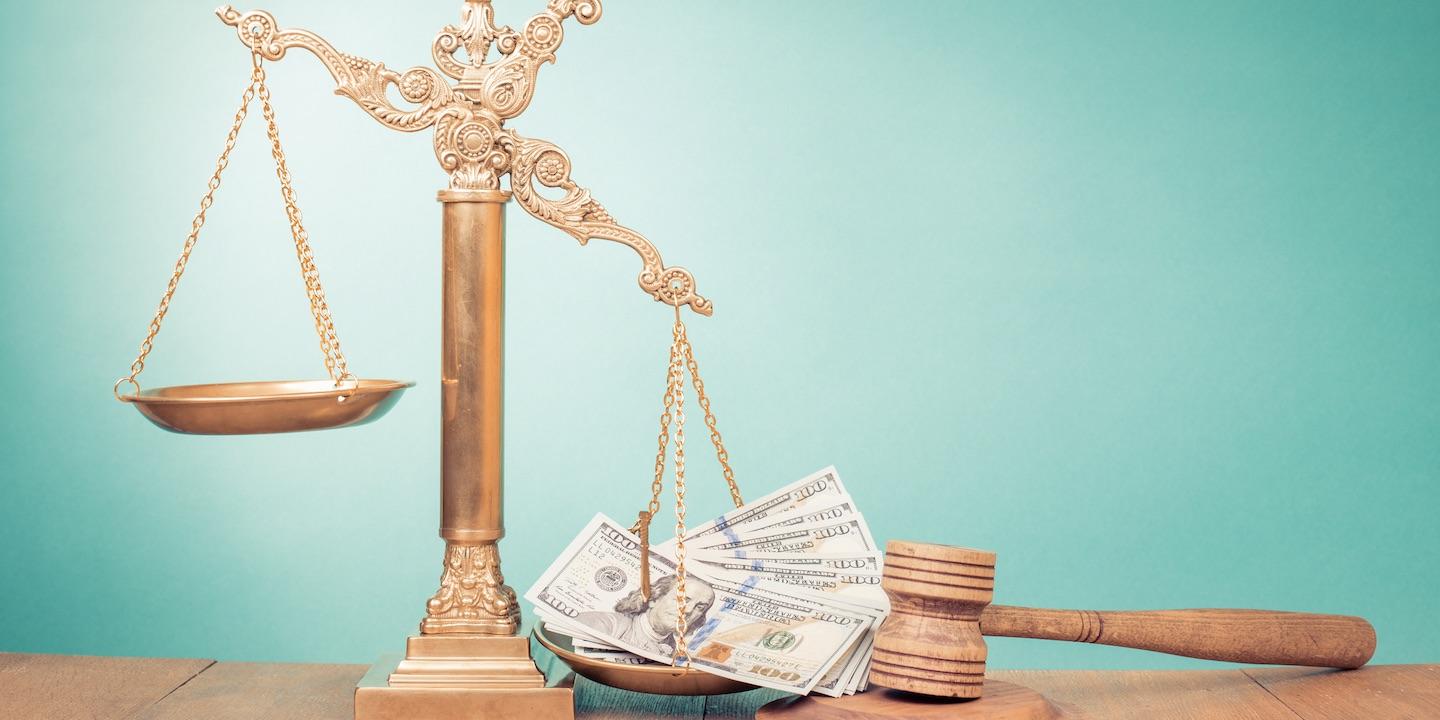 HACKENSACK, N.J. (Legal Newsline) – A jury by 7-1 vote on April 12 ruled that $23 million in damages be awarded to plaintiff Mary McGinnis after deciding a pelvic mesh implant caused the 70-year-old North Carolina woman to suffer inflammation, severe pain, loss of lifestyle and mounting medical bills when the mesh had to be removed over subsequent surgeries.
The judgment against New Jersey-based C.R. Bard, maker of the Avaulta and Align pelvic mesh implants, included an additional $10 million (again 7-1 vote) to go to McGinnis' husband Tom for his suffering because of his wife's ordeal. The jury majority found the implant devices installed in McGinnis' pelvic region in 2009 were defective and that warnings of possible complications were inadequate.
On the inadequate warnings count, the jury vote was a unanimous 8-0.
New Jersey Superior Court of Bergen County Judge James DeLuca, because of the 7-1 vote on most of the charges including proof of injury, asked the jury and attorneys to return Friday, April 13 for a punitive damages phase of trial.
"In light of the verdict, there will be a second phase," DeLuca said.
Streaming video coverage of the trial was provided to Legal Newsline by Courtroom View Network.
Adam Slater of Mazie, Slater, Katz & Freeman of Roseland, New Jersey, McGinnis' attorney, had tears in his eyes as the jury verdicts were read.
During closing remarks on April 11, attorneys for C.R. Bard said Mary McGinnis' own personal arthritis caused her physical pain and not a pelvic mesh implant; while the plaintiff maintained it was the implant, which was allegedly unsafe and untested, that caused McGinnis' pain.
Made of clear polypropylene, the device has a small central mesh with attaching thin arms and comes in a box kit. C.R. Bard first put the devices on the market in 2007.
McGinnis' lawsuit, in addition to the physical suffering, lifestyle damage and medical bills, alleged that C.R. Bard officials were negligent and more eager to sell their products and realize a profit than they were in doing the proper background clinical trials and ignored health risk warnings.
C.R. Bard's attorney, Lori Cohen of Greenberg Traurig, told the jury the plaintiff could not prove the Avaulta and Align devices had caused the harm to her that she alleged.
"They have to prove that C.R. Bard acted unreasonably in the design and failure to warn," Cohen said. "Did they prove causation and harm? In our opinion, absolutely not."
Instead, Cohen said McGinnis' pain symptoms were a result of long-term arthritic progressive conditions that pre-dated the implant, including hip, groin, thigh, back and leg issues that over a number of years caused her to visit doctors 176 times.
Cohen added that a big part of McGinnis' testimony alleged a loss of sexual intimacy with her husband because of her vaginal pain, but this was caused by a rectocele (prolapse condition) left for a time untreated and not as a result of the implant.
"This was a window (discovery) we opened for the first time," Cohen said.
In a slide exhibition, Cohen faulted doctors who treated McGinnis, including the implant surgeon Dr. Elizabeth Barbee, a North Carolina gynecologist, for allegedly causing "buttonholing" during the procedure, an undetected tear in tissue that leads to erosion.
Surgical treatments after the implant to remove the mesh allegedly exacerbated the woman's condition, in one case from missing three exposure areas of the implant resulting in the need for an additional and unnecessary surgery.
"These were causing a cascade of issues," Cohen said.
Cohen said accusations by the plaintiff that the implant devices were too heavy and had a too small pore size were groundless. She said the materials had five decades of clinical use and that C.R. Bard had provided adequate warning to users and the devices had been "extensively" tested by the company.
"There was no defect, no failure to warn, no causation," she said. "Our response is no, no, no."
Slater, however, equated what C.R. Bard did to driving through red traffic lights.
"What you're going to do is put this in someone's body for the rest of her (McGinnis') life," he said. "They (C.R. Bard) knew about pore collapse and that it would cause scar plating. They had no evidence how the arms would perform and they were so tight. During a vaginal exam, the pain was so bad Mary (McGinnis) cried out on the table. That is the case in a nutshell."
Slater said it was undisputed the implant later contracted inside the body and causing severe pain.
He called attention to the testimony of Roger Darois, former C.R. Bard vice president of research and technology. Darois testified that information the company was using polypropylene resin materials supplied by Phillips Sumika Polypropylene Co. for medical implants had been withheld from Phillips because if officials of that company found out, they might choke off the supply due to safety concerns.
"It was said in an email to purchase the material through a third party to avoid a supply issue," Slater said. "There's only one reason you hide something - you don't want someone to know."
Slater said C.R. Bard employees knew the products were unsafe in September of 2008 and that the mesh could cause scar plating, contraction, erosion, pain and dyspareunia (painful intercourse).
Slater told the jury a materials data safety sheet warned against using the material in permanent implants in the human body and said alternative methods, including the use of suturing instead of implants, had resulted in very low rates of re-operation.
"These meshes were not needed," he said.
Slater exhibited a slide that showed a bloody portion of McGinnis' extracted implant.
"That's what came out of Mary," he said. "The arm and the Avaulta fused together. Does that look safe? It cemented itself into the pubic bone. Did they fully warn of this? It was never warned about."
Slater said C.R. Bard's testing of the product was inadequate and that Barbee, who had been trained by C.R. Bard on how to implant the devices, had not been adequately warned of the possible complications. Barbee said during testimony she would not use the products today because of the risk.
"Barbee was recruited by a C.R. Bard sales representative who failed to warn her," Slater said. "That's what she testified. She followed their training. What do they do? They blame her. She (Barbee) would not have used the products if she'd known these things."
Slater said the failure to warn was causation and his client had suffered as a result.
"It comes down to a patient (McGinnis) and her husband," Slater said. "They trusted; they're the consequences of this."