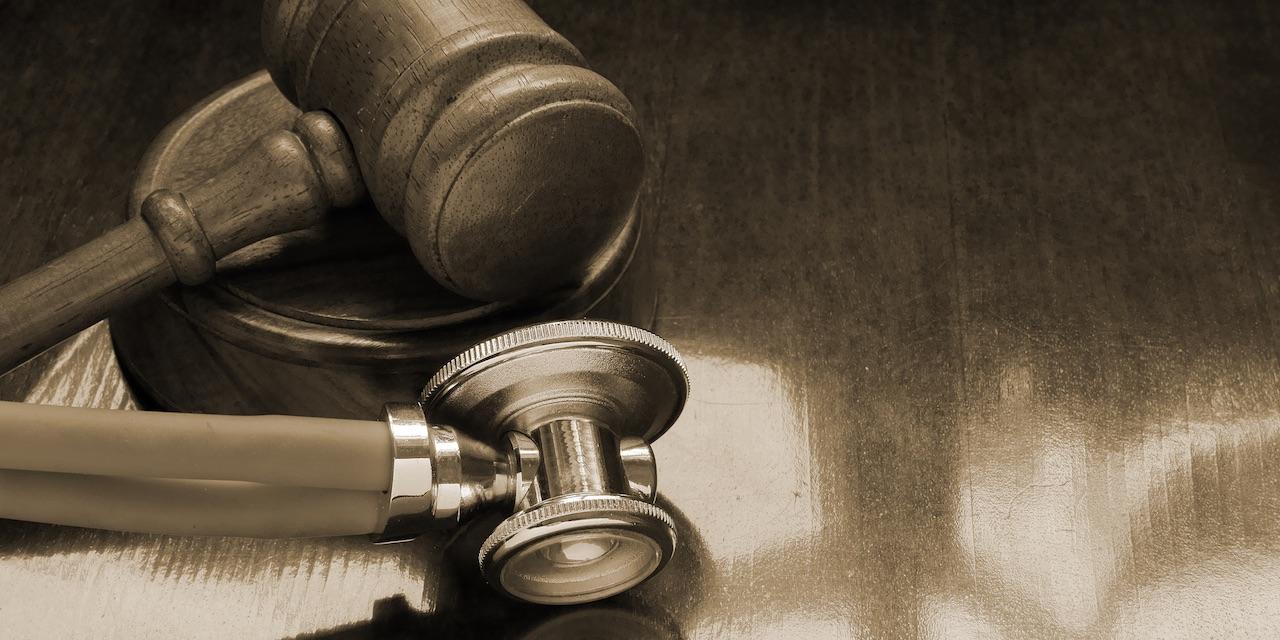 HACKENSACK, N.J. (Legal Newsline) – A noted orthopedic surgeon maintained that a woman suing New Jersey-based C.R. Bard over allegations that a pelvic implant device caused pain experienced issues because of arthritis, not the implant.
"All that stuff, hip and back pain, is in the orthopedic realm, not the vaginal realm," said Dr. John Heller of Atlanta.
Streaming video coverage of the trial in the Superior Court of New Jersey - Bergen County was provided to Legal Newsline by Courtroom View Network.
Mary McGinnis, 70, of North Carolina, filed suit over the C.R. Bard mesh pelvic implant devices called Avaulta and Align, that were installed into her pelvic region in 2009. The suit states the devices caused unnecessary tissue inflammation, stabbing burning pain, and had to be removed in subsequent surgeries that caused further harm to McGinnis.
Made of clear polypropylene, the Avaulta device looks like a small central mesh with four thin connecting arms and comes in a box kit for use.
The suit also states C.R. Bard ignored health warnings without proper clinical background study and went ahead and offered the products on the market beginning in 2007.
From the start of the trial, the defendant contended McGinnis had a long-time progressive arthritic condition of the back, hip and spine that pre-dated the implant surgery and resulted in the painful symptoms.
Adam Slater of Mazie, Slater, Katz & Freeman in Roseland, New Jersey, the attorney for McGinnis, asked Heller on April 10 if degenerative back and hip conditions could "coexist" with the pain but not be the cause of the pain.
"That is a possibility," Heller said.
"We know her pain wasn't due to degenerative changes," Slater said. "It was something else like muscular, right?"
"That's not true. You don't get leg pain running down to your foot from a muscle," Heller answered.
"Pain can be caused by something other than arthritis, correct?" Slater asked.
"That is correct," Heller answered.
"You're not blaming mesh erosion through the vaginal wall on an orthopedic condition, correct?" Slater asked.
"Correct," Heller said.
However, under cross-examination, Heller told Lori Cohen of Greenberg Traurig, attorney for C.R. Bard, he thought McGinnis' condition was related to arthritis.
"Clearly it (symptoms) has something to do with the lumbar spine," he said. "Possibly to some degree with the SI (sacroiliac) joints and has a lot to do with the hips."
"Mr. Slater said osteoarthritis is asymptomatic (without symptoms), do you have an opinion?" Cohen asked.
"It is clearly not asymptomatic," Heller answered.
The defendant produced a number of filmed depositions of C.R. Bard employees who served at the time of the 2009 implant.
Jonathan Conta, former senior director of marketing for the firm, said the company would never implant a product it knew to be unsafe.
"Knowing about the potential safety risk was important to you in your role as a marketing manager," Cohen said.
"Correct," Conta said.
Michael Hennick, former quality engineer for C.R. Bard, said the number of complications with the company's Avaulta product, a percentage rating the number of products shipped versus complaints during a three-year period around 2009, was "extremely low."
He also described the Align product complaints at 0.01 percent, or "very low."