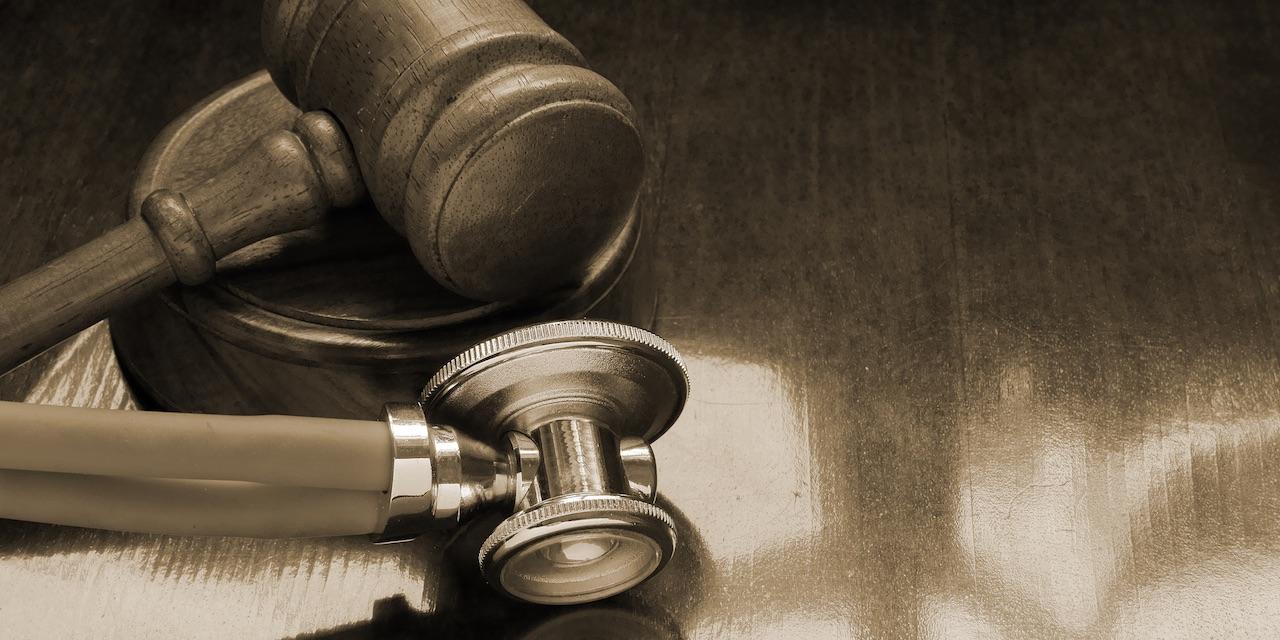 ATLANTA (Legal Newsline) – The Georgia Supreme Court on March 5 reversed a decision of the Georgia Court of Appeals and ordered a retrial in a medical malpractice and negligence lawsuit over the death of a patient.
Judge Nels S.D. Peterson wrote the court's opinion.
The case is Southeastern Pain Specialists, P.C. v. Brown, et al. The deceased patient's husband, Sterling Brown Sr., sued the defendants individually and on behalf of his wife, Gwendolyn Lynette Brown, "after she suffered catastrophic brain damage allegedly from oxygen deprivation while undergoing a procedure to relieve back pain. Mrs. Brown died while this suit was pending and the complaint was amended to add a wrongful death claim," the opinion states.
The trial, in which the court instructed the jury on both ordinary negligence and medical malpractice, resulted in an award of nearly $22 million dollars, the Supreme Court's opinion states. A divided Court of Appeals affirmed but the defendants asked the Supreme Court to decide "whether a jury considering a medical malpractice case might also be instructed on issues of ordinary negligence," the opinion states.
In its ruling on that issue, the Georgia Supreme Court wrote that the "plaintiffs' case of medical malpractice was very strong. But a very strong case of medical malpractice does not become a case of ordinary negligence simply due to the egregiousness of the medical malpractice."
The Court of Appeals, according to the Supreme Court, erred in concluding that an ordinary negligence instruction was authorized by evidence that a doctor responded inadequately to medical data from equipment that was monitoring the patient's oxygen levels during the procedure.
"Because the verdict was a general one such that we cannot determine that the jury did not rely on this erroneous theory of liability, we reverse with instructions that the Court of Appeals on remand order a full retrial as to the appellants," the opinion states.
According to the opinion, Gwendolyn Lynette Brown sought treatment for chronic back pain from Dr. Dennis Doherty, an anesthesiologist and pain management specialist, in 2008. The opinion states Doherty performed two epidural steroid injection procedures previously without incident.
During a third procedure, "the pulse oximeter that was used to monitor Brown's blood oxygen saturation level sounded an alarm, indicating a drop in her blood oxygen levels," the opinion states.
Doherty allegedly continued with the procedure and Brown was later admitted to the hospital with catastrophic brain injury cause by oxygen deprivation. She "remained profoundly cognitively impaired and a quadriplegic for six years until her death in September 2014," the opinion states.
Brown's husband sued alleging both medical malpractice and ordinary negligence, citing that "Doherty failed to respond appropriately when Brown experienced respiratory distress," the opinion states.
"At the January 2015 trial, the court charged the jury on both ordinary negligence and medical malpractice," the opinion states.