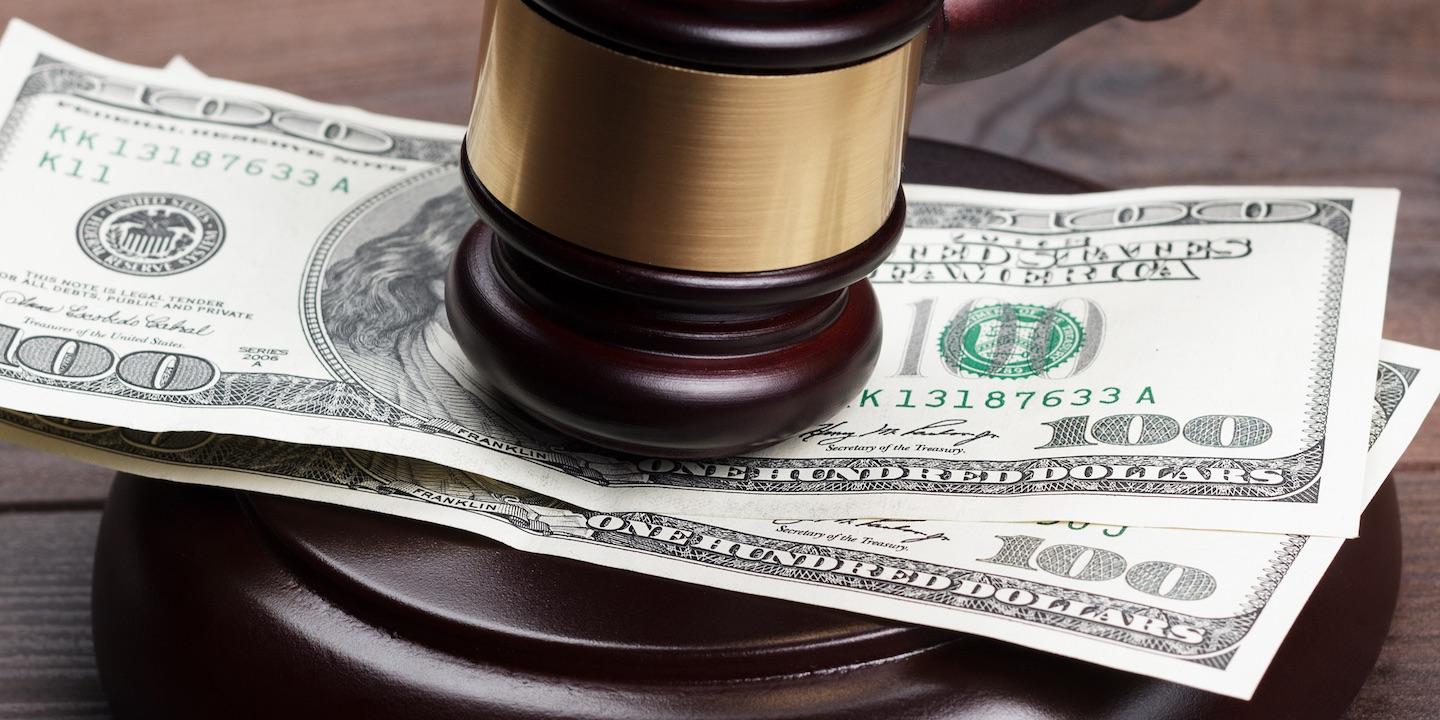 AUSTIN, Texas (Legal Newsline) - The broadest study yet of consumer litigation finance – money forwarded to lawsuit plaintiffs in anticipation of a victory in court or a legal settlement – found a "very complicated and circuitous" system in which some borrowers appear to subsidize others and the median interest rate exceeds 40%.
The study by Ronen Avraham of Tel Aviv University and the University of Texas School of Law and Anthony J. Sebok of Cardozo Law School looked at 200,000 cases from what the researchers described as "the largest consumer litigation financing firm in the U.S." They found wide variations in what consumers actually pay, depending on whether their lawsuit is successful and who their lawyers are.
The study, "An Empirical Investigation of Third Party Consumer Litigation Funding," provides evidence for opponents and supporters of what is also known as third-party litigation funding. Critics including the U.S. Chamber Institute for Litigation Reform, which owns Legal Newsline, believe litigation finance stimulates meritless lawsuits by pumping money into the system and have attacked the rates charged by some lenders, who structure their contracts to steer clear of consumer-protection laws.
Supporters of litigation finance, including Sebok, will point to the fact the median interest rate in this study is well below the 100% or more cited by some critics, as well as the high rejection rate for would-be borrowers. The lender in this study only funded about 48% of the cases and lent about 7% of expected case value, suggesting lenders are picky about the cases they will support and stingy when it comes to extending money to plaintiffs.
Where critics of consumer litigation finance will find more ammunition is in the study's examination of the 38,318 cases that were funded and proceeded all the way to settlement and repayment. The majority of lawsuits seeking funding involved car accidents, and another 18% were for general negligence or premises liability. Of the funded cases, the median value estimated by the lender was $36,000 but the median loan was only $2,250.
At the conclusion of those cases, the lender expected to be repaid a median amount of $4,849, which would represent a gross return of 115% over a median period of a little more than a year. But the median annual rate was 44%, and actual rates varied over the place, depending on obscure factors such as whether their law firm represented a lot of other borrowers.
"Haircuts" or discounts from the stated rates of interest were highest among "mega repeaters" who brought more than 1,000 cases to the lender, which could reflect their increased confidence in those cases but also could reflect their superior bargaining power or other factors.
"It is very hard to imagine the consumer negotiating directly with the funder with any success," the authors note. So the prevalence of haircuts "seems to point to an important and hidden role of the consumer's lawyer in the funding relationship" after the contract has been negotiated but before it is repaid.
With some borrowers paying much less than others, the authors write, the situation raises questions about whether lawyers are observing their ethical duty to treating all clients the same.
"The pattern of haircut negotiations uncovered in this study indicates a conflict of interest with regard to both other clients and the lawyer," they wrote. "If the client is only able to secure haircuts for some clients, but not others, then the decision by the lawyer to secure a haircut for Peter by definition affects her ability to secure it for Paul."
Litigation-finance contracts are also complicated by three types of interest rates – simple, annual compounding, and most commonly monthly compounding – and rules requiring borrowers to pay interest for minimum periods called "buckets" as long as six months, regardless of when they repay their loans. The lender also charged fees on the front end, which also accumulated interest, which the authors said worked out to "an astonishing" median value of 12.5% of loan amount.
Litigation funders have tried to structure their loans as a form of equity financing to steer clear of state and federal consumer lending laws. Because they obligation to repay is contingent on winning money, they are different than other high-interest loans where lenders can seize bank accounts or other assets to recover their money.
But the Consumer Financial Protection Bureau last year sued one litigation finance company, RD Legal Funding, accusing it of "scamming 9/11 heroes" and NFL players by extending "costly advances on settlement payments with lies about the terms of the deals."
That case is pending in federal court in New York. A federal judge in December declared RD Legal's loans to NFL players uncollectable because the terms of the concussion settlement with the league prohibits class members from selling assigning their interests to anyone. The firm has appealed that order.