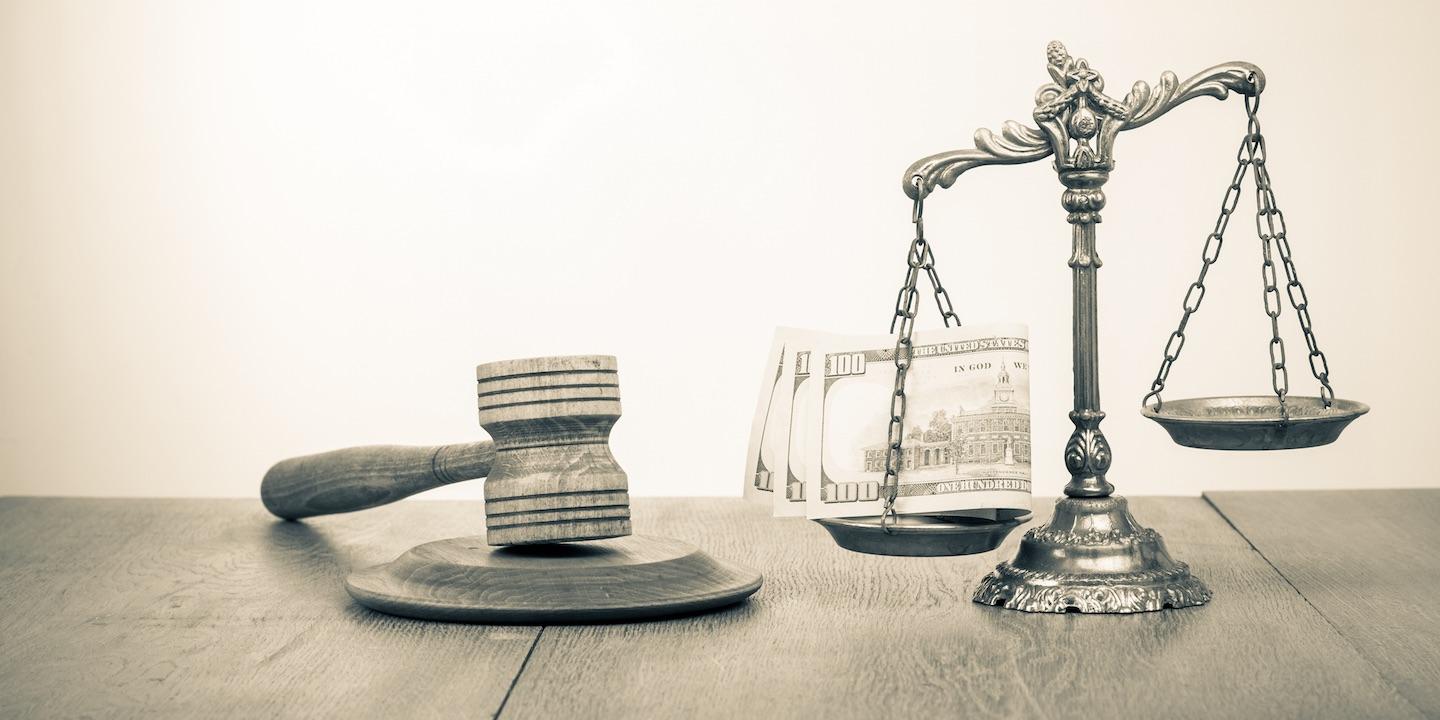 TAMPA, Fla. (Legal Newsline) – Absent guidance from Florida regulators, a man is taking it upon himself to attempt to show that companies that finance lawsuits charge interest rates in excess of state law.
In December, Ronald Taylor filed a class action lawsuit against Certified Legal Funding, a third party litigation funder. The practice is sometimes referred to as "lawsuit lending," though the industry doesn't feel the product it offers is a loan and, therefore, shouldn't be subject to state usury laws.
"Lenders eat into consumers' litigation recoveries by charging exorbitant interest rates, claiming that because they have only a contingent interest in repayment and will receive nothing if the case is lost, they are exempt from state laws capping allowable interest for consumer loans," says Mary Terzino, a Michigan-based attorney and consultant who has studied the subject for the last six years.
Recent developments in the area include a settlement between the Colorado Attorney General's Office and two funders - Oasis Legal Finance and LawCash. Years ago, the AG's office determined the products were loans, leading to a court fight.
A South Carolina agency determined the same in 2014, and class actions similar to Taylor's have been filed by customers.
Taylor is seeking relief under Florida's Deceptive and Unfair Trade Practices Act (FDUTPA), Florida's Consumer Finance Act (CFA) and the Florida's Interest, Usury and Lending Practices Act (Usury Act).
Lawsuit funders say their products aren't loans because if the consumer recovers nothing in court, the company also receives nothing.
The funding agreements between Taylor and CLF totaled $10,839.82 for two separate loans payouts. According to Taylor's complaint, CLF charged him 51 percent interest, a $600 processing fee and a $345 origination fee, which was charged every six months.
CLF has removed the case to Tampa federal court under the Class Action Fairness Act of 2005. It has also filed a motion to dismiss the case.
"(I)t is well established that contingent agreements such as the investment agreements entered into between Taylor and Certified are not subject to Florida's usury laws," says the motion, dated Jan. 11.
The company says it simply offers financial help to plaintiffs in need while they await the outcome of lawsuits.
"Additionally, Taylor's allegation that the Investment Agreements failed to inform him that he would be charged 'usurious interest rates' is without merit since the Investment Agreements clearly describe the amount Certified will be entitled to receive out of any successful litigation proceeds," the motion says.
"Taylor's conclusory allegation to the contrary should be disregarded. Further, to the extent that Taylor is attempting to allege that Certified deceived or defrauded him, his allegation falls far short of the heightened pleading standard required by Federal Rule of Civil Procedure 9(b)."
Terzino - who has consulted with the U.S Chamber Institute for Legal Reform, which owns Legal Newsline - disagrees.
"They maintain that they can charge any amount of interest they can get a consumer to agree to," Terzino said, adding sometimes the interest charges ultimately exceed the amount the claimant recovers in the lawsuit.
"Lawsuit lending also distorts the legal process by causing claimants to reject reasonable offers of settlement, gambling that they will win a higher verdict in court that will enable them to pay off their loan, or claimants settle too quickly, and for too little, in order to avoid interest costs that rise dramatically over time."
According to the attorney, the existence of a third-party funder in a lawsuit can also compromise the attorney-client relationship if lawyers develop referral relationships with those companies.
"This has been a particular concern of the Florida Bar Association, which issued an ethics opinion in 2002 discouraging the use of non-recourse lending arrangements," Terzino said.
As a Michigan attorney, Terzino could not comment on a Florida plaintiff needing a previous ruling by a state regulator regarding the agreements cited as "loans" in order to sue under lending/usury laws; however, she did note "that paragraph (b) of the 'wherefore' clause in the complaint asks the court for a declaration that these agreements fall under these laws."
"Lawsuit lending should be regulated like any other consumer financial product," Terzino said.
She cited Colorado State Supreme Court's 2015 unanimous decision that lawsuit funding is subject to the state's existing consumer lending law, and five states followed legislatively to place constraints on lawsuit funders to bring them under consumer lending laws including Arkansas, Indiana, Oklahoma, Tennessee, and Vermont.
"Florida has not joined this group," Terzino said.