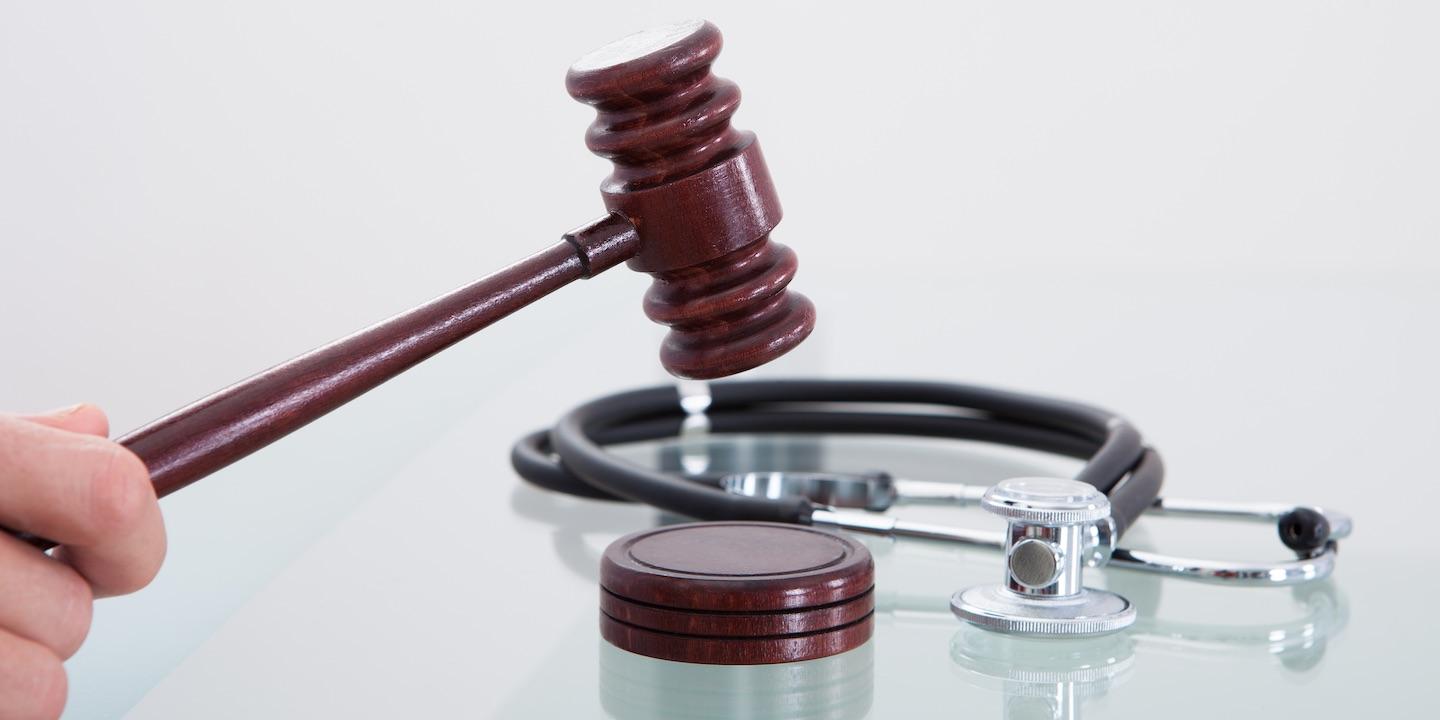 PHILADELPHIA (Legal Newsline) - One of the world's largest pharmaceutical companies has filed a lawsuit against Janssen Biotech Inc. and parent company Johnson & Johnson, claiming they have engaged in unlawful conduct in an effort to stifle competition.
Pfizer Inc. filed its lawsuit in the U.S. District Court for the Eastern District of Pennsylvania Sept. 20.
In an order signed Oct. 16, Judge J. Curtis Joyner, who has been assigned the case, extended the time in which the defendants have to move, answer or otherwise respond to Pfizer's complaint to Nov. 28.
Pfizer's lawsuit alleges that J&J's exclusionary contracts and other anti-competitive practices have denied U.S. patients access to therapeutic options and undermined the benefits of "robust" price competition in the "innovative and growing" biologics marketplace for patients.
It also claims that J&J's efforts to maintain its monopoly in connection with Remicade, by allegedly inappropriately excluding biosimilar competitors, violates federal antitrust laws and undermines the principal goals of the federal Biologics Price Competition and Innovation Act, or BPCIA.
"By offering highly similar therapeutic options for patients, doctors and health plans, biosimilars foster therapeutic choice and increased access to biologic medicines around the world," said John Young, Pfizer's group president, Essential Health. "For U.S. patients and providers to realize the benefits of biosimilars, new and existing biosimilar entrants should have a fair chance to compete with originator products -- now and in the future -- based on lawful pricing and access practices.
"By supporting the availability of biosimilar therapies, we can help ensure that patients have better access to a wide range of lower cost therapeutic options."
A biosimilar, by definition, has no clinically meaningful differences from the original product in terms of safety, purity and potency.
Since Congress passed the BPCIA, which became law in 2010, three biosimilars approved by the U.S. Food and Drug Administration have been launched.
A biosimilar to J&J's Remicade, Inflectra, was launched by Pfizer in the U.S. in late 2016 as the first biosimilar monoclonal antibody, or mAb. Both are immunosuppressive drugs, and can be used to treat rheumatoid arthritis, Crohn's disease and plaque psoriasis, among other things.
Pfizer's 49-page complaint describes how insurers originally classified Inflectra at parity with Remicade -- meaning, there was no medical reason to favor Remicade over Inflectra.
However, insurers reversed course after J&J threatened to withhold significant rebates unless insurers agreed to "biosimilar-exclusion" contracts that effectively block coverage for Inflectra and other infliximab biosimilars.
In the absence of such coverage, providers -- who depend on reimbursement from insurers -- are reluctant to stock biosimilars, even to service Medicare and Medicaid patients where there is widespread coverage for Inflectra.
Additionally, Pfizer alleges J&J offered providers anticompetitive contracts conditioned on the providers not purchasing biosimilars to Remicade in exchange for discounts on Remicade.
"The harm to Pfizer and to competition as a whole -- and, ultimately, to consumers, businesses, and the U.S. government, who bear the brunt of rising healthcare costs nationwide -- is manifest," Pfizer wrote in its complaint.
"In response to a new entrant offering lower prices for a product deemed to have 'no clinically meaningful differences' from the incumbent's brand, basic economics would predict that market-wide prices would fall. Instead, the opposite has occurred."
Pfizer contends that since the time the FDA approved Inflectra and J&J implemented its publicly-stated plan to block biosimilars like Inflectra, J&J has raised the list price of Remicade by close to 9 percent and increased the amount the U.S. government reimburses for Remicade by more than $190 per infused dose.
"J&J's list price increases are not overcome by increased rebates and discounts: Remicade's 'average selling price' ('ASP') -- which by federal law is an average of a drug's pricing after taking into account discounts, rebates, and other price concessions -- actually has increased since Inflectra's entry," Pfizer wrote, noting that as of September, Remicade's ASP was more than 10 percent higher than Inflectra's ASP.
Pfizer contends these anticompetitive practices are preventing physicians from trying and patients from accessing the biosimilar.
"Congress enacted the BPCIA to improve patient access to more affordable treatment options and to foster meaningful price competition for biologic products," said Douglas Lankler, executive vice president, general counsel, Pfizer.
"J&J's behavior runs counter to the spirit of this law and to U.S. antitrust laws. We are filing this suit to help ensure that patients can benefit from, and have access to, lower cost biosimilar therapies."
Johnson & Johnson could not immediately be reached for comment on the suit's allegations.
From Legal Newsline: Reach Jessica Karmasek by email at jessica@legalnewsline.com.