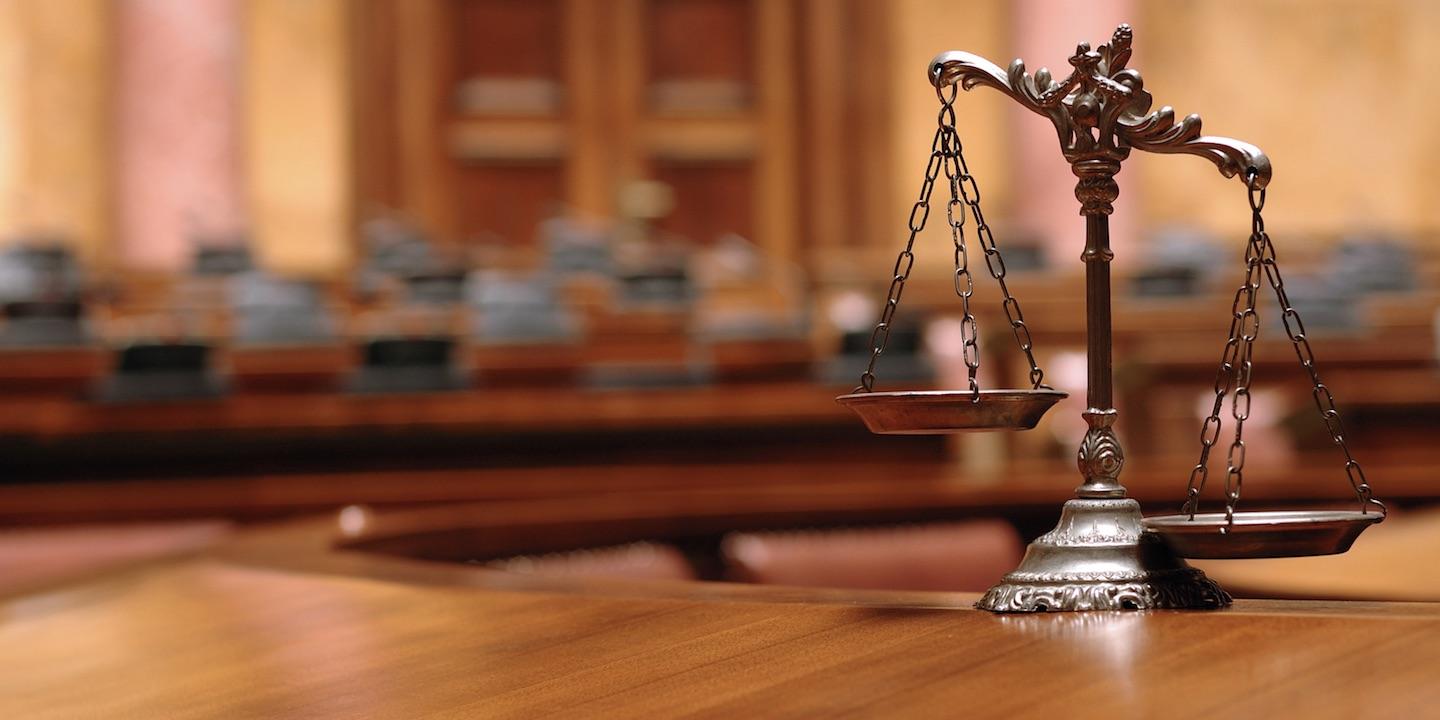 NEW HAVEN, Conn. (Legal Newsline) - A leading bottled water brand this month asked a federal court to dismiss a proposed class action lawsuit accusing it of fraud, false advertising and violating consumer protection laws for allegedly selling ordinary groundwater as spring water.
Defendant Nestle Waters North America Inc., based in Stamford, Conn., filed its motion to dismiss in the U.S. District Court for the District of Connecticut Oct. 6.
In its motion, Nestle Waters cites, among other documents, a letter it received from the State of Maine Drinking Water Program, or DWP, that affirms all eight of the Poland Spring brand springs in Maine "meet the U.S. Food and Drug Administration (FDA) definition of spring water."
"The DWP, which is the state agency that enforces the implementation of FDA rules about bottled water in Maine, has issued these letters to us in the past," a Nestle Waters spokesperson said. "This most recent letter verifies that all eight of the spring water sources are approved in the State of Maine. Consumers can be confident in the accuracy of the labels on every bottle of Poland Spring®, and that Poland Spring® is just what it says it is -- 100 percent natural spring water.
"The DWP letter is further validation of this important fact, despite the allegations of opportunistic attorneys in their baseless lawsuits."
A group of plaintiffs filed a complaint against Nestle Waters, the third largest non-alcoholic beverage company, Aug. 15.
The plaintiffs contend Nestle Waters, a unit of the giant Swiss food and beverage conglomerate Nestle S.A., has mislabeled or otherwise misrepresented its Poland Spring brand "100% Natural Spring Water," thereby "deceiving and misleading consumers into purchasing that product or paying more for it than they would if the product was accurately labeled."
"For more than 20 years, Nestle Waters' marketing and sales of Poland Spring Water has been a colossal fraud perpetrated against American consumers. To consumers, 'spring water' from a naturally occurring spring signifies purity and high quality and commands a premium price compared to Defendant's non-spring drinking water products or filtered tap water," the plaintiffs wrote in a 300-plus-page complaint.
"To illicitly capture that premium, Defendant, since it began selling the Poland Spring brand in 1993, has bottled common groundwater and illegally mislabeled it as '100% Natural Spring Water.'"
Not one drop of the Poland Spring Water emanates from a water source that complies with the U.S. Food and Drug Administration's definition of "spring water," according to the complaint.
"Each year Defendant misidentifies hundreds of millions of gallons of Poland Spring Water as 'spring water,' and for many years it has misrepresented on every Poland Spring Water label that the water in the bottle came from one or more of eight purported 'natural springs' in Maine," the plaintiffs allege.
"Rather than being '100% Natural Spring Water' as Defendant's labels advertise, and rather than being collected from pristine mountain or forest springs as the images on those labels depict, Poland Spring Water products all contain ordinary groundwater that Defendant collects from wells it drilled in saturated plains or valleys where the water table is within a few feet of the earth's surface."
According to the complaint, FDA regulations require all bottled spring water to be collected either at the source of a naturally occurring spring or from a well that extracts water that could otherwise exit the earth's surface from a natural spring if not drawn from the well.
"In hydrogeological parlance, all such well water must be 'hydraulically connected' to a genuine spring. All such well water also must have 'the same' physical and chemical characteristics as the water emerging from the spring," the plaintiffs explained. "Not one ounce of Defendant's Poland Spring Water complies with the law's mandates."
The lawsuit alleges Nestle Waters -- a self-described "leading Healthy Hydration Company" -- has built and maintains "phony, man-made 'springs'" to feign compliance with FDA regulations.
"Defendant has created artificial springs (i) by causing well water to flow artificially through pipes or plastic tubes into wetlands that contain no genuine springs; (ii) by inserting small wells into the ground to tap the water table and artificially force groundwater to the surface; and (iii) by maintaining excavated pits in the ground that intercept the water table to form man-made pools," the plaintiffs wrote.
But genuine springs, they explained, must have a "natural orifice" through which water "flows naturally" to the surface, without human assistance.
"By faking the existence of springs, Defendant is defrauding its consumers," according to the complaint.
Not to mention, the plaintiffs allege, one or more wells at each of the company's six largest volume groundwater collection sites in Maine are near a present or former human waste dump, refuse pit, landfill, ash pile, salt mound, farm where pesticides were previously used, fish hatchery or toxic petroleum dump site.
"Such areas are near all four of Defendant's most productive well sites -- those in Poland Spring, Hollis, Poland and Fryeburg, from which Defendant collectively pumps 80 percent of its Poland Spring Water," they wrote.
The proposed class includes all consumers of Poland Spring Water nationwide who have purchased Poland Spring Water since Nov. 5, 2003, excluding Defendant's own personnel and agents, as well as a sub-class of home and office consumers and eight sub-classes of PET, or retail, market consumers in the brand's primary marketing territory consisting of the northeastern states of New Jersey, New York, Connecticut, Rhode Island, Massachusetts, Vermont, New Hampshire and Maine.
The plaintiffs are seeking a judgment awarding compensatory and punitive damages, and permanent injunctive relief.
Judge Jeffrey A. Meyer is overseeing the case.
From Legal Newsline: Reach Jessica Karmasek by email at jessica@legalnewsline.com.