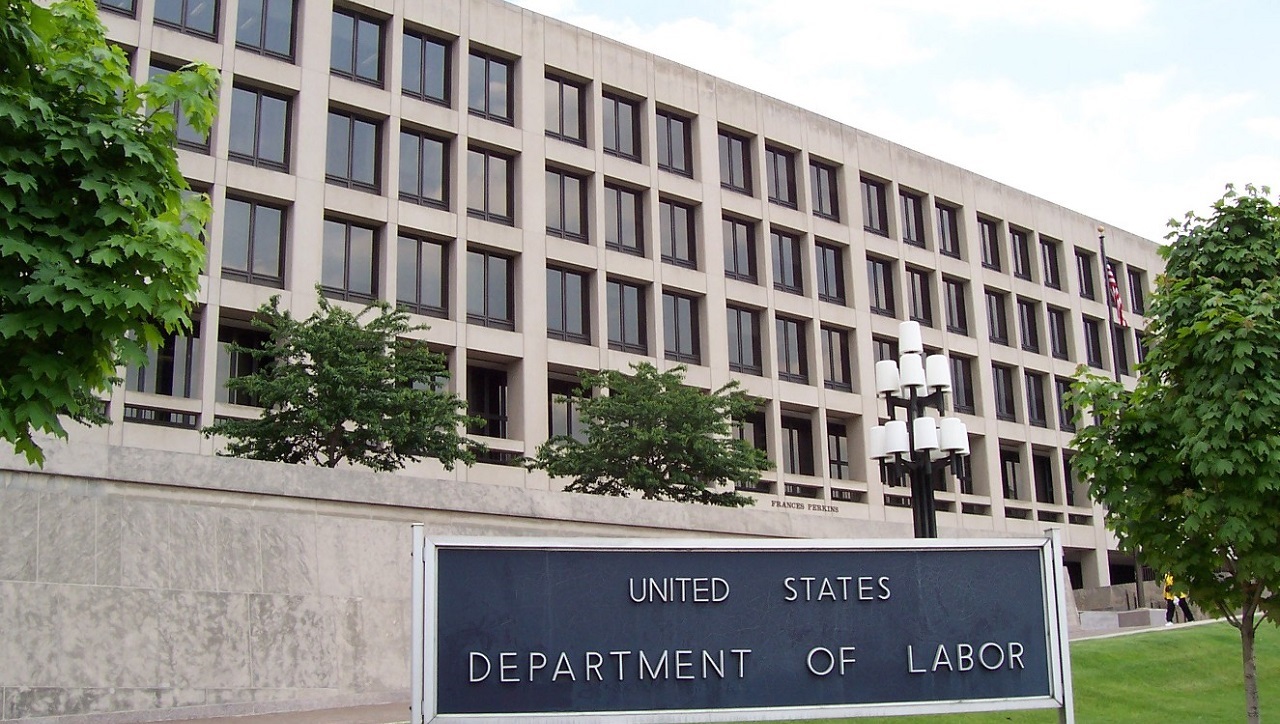 WASHINGTON (Legal Newsline) - The future of the U.S. Department of Labor's controversial fiduciary rule remains unclear, as opponents of the rule continue to push for an additional delay of the measure, arguing it is "already causing great harm."
This month, Paul Schott Stevens, president and chief executive of the Investment Company Institute, reminded ICI members the rule takes effect in June and warned them prospects for further delay are "uncertain."
"ICI and its members devote enormous energy to meeting regulatory deadlines like this. They will be as ready as humanly possible on June 9," Stevens said during ICI's general membership meeting held in Washington, DC, May 5.
"That said -- we are deeply disappointed that the rule's implementation was delayed by only 60 days -- because the rule is already causing great harm."
Stevens said ICI members -- i.e. investment companies -- have reported that hundreds of thousands of small retirement accounts have been "orphaned" since the DOL finalized the rule last year.
"Faced with the sizable if uncertain legal and regulatory risks of assuming DOL fiduciary status vis-à-vis these fund shareholders, brokers are simply resigning from small accounts en masse," he said, noting that ICI predicted the rule would have "exactly" this consequence.
"DOL brushed that concern aside, with seeming indifference to the implications for the hundreds of thousands of small savers and investors affected."
The trade association believes the rule must be rescinded or, at least, significantly revised.
"After all, the DOL's rule runs afoul of every one of the criteria that President Trump set forward for its review. It will force many investors to pay more for advice -- or to go without advice altogether. It is already disrupting the retirement services industry. And it will create more, and more costly, litigation," Stevens said.
The DOL released its final rule in April 2016. The rule mandates financial professionals who service individual retirement accounts, including IRAs and 401(k) plans, to serve the "best interest" of the savers and disclose conflicts of interest.
Last month, the department released a measure officially delaying the implementation of the rule and its related exemptions by 60 days. The applicability date is now June 9.
Written disclosure requirements and the full best-interest contract, or BIC, exemption are still scheduled for Jan. 1, 2018, implementation, according to the DOL.
"Based on its review and evaluation of the public comments, the Department has concluded that some delay in full implementation of the Fiduciary Rule and PTEs (Prohibited Transaction Exemptions) is necessary to conduct a careful and thoughtful process pursuant to the Presidential Memorandum, and that any such review is likely to take more time to complete than a 60-day extension would afford, as many commenters suggested," the final delay rule states.
"At the same time, however, the Department has concluded that it would be inappropriate to broadly delay application of the fiduciary definition and Impartial Conduct Standards for an extended period in disregard of its previous findings of ongoing injury to retirement investors."
The fiduciary rule and its exemptions followed an "extensive" public rulemaking process, the DOL noted, in which the department evaluated a "large body of academic and empirical work on conflicts of interest," and determined that "conflicted advice" was causing harm to retirement investors.
A DOL spokesman told Legal Newsline the original rulemaking process, in particular, required the consideration of "thousands" of comments, four days of public hearings, a detailed economic analysis, and "numerous" meetings and conversations with affected stakeholders.
The DOL's proposed delay was published in the March 2 edition of the Federal Register. The department said at that time it would accept public comments on the proposed extension for 15 days following its publication. Those comments were due March 17.
"The Department is particularly interested in additional data that shows how firms are responding to the rule and exemptions and the overall impact on the market for investment advice," a DOL spokesman told Legal Newsline.
Meanwhile, comments on issues raised in Trump's Feb. 3 memorandum would be accepted for 45 days.
In his order, Trump directed the department to review the rule and determine whether it may "adversely affect" the ability of Americans to gain access to retirement information and financial advice.
The public comment period on the substance of the rule and Trump's February directive ended April 17, with some groups calling for the rule to be withdrawn altogether and others asking for further delay of the June 9 applicability date to allow for a "proper review" of the rule.
The DOL said last month that from now until Jan. 1, 2018, when all of the exemptions' conditions are scheduled to become fully applicable, it intends to complete its review under Trump's memorandum and decide whether to make or propose further changes to the fiduciary rule or associated exemptions.
"In the Department's judgment, Plan and IRA investors, firms, and advisers all will benefit from the balanced approach set forth above," the final delay rule states. "Firms and advisers will be given additional time for an orderly transition and will not be required to immediately provide the notices, disclosures, and written commitments of fiduciary compliance that would otherwise be immediately required under the BIC Exemption and Principal Transactions Exemption.
"Also, more controversial provisions -- such as requirements to execute enforceable written contracts under the Best Interest Contract and Principal Transactions Exemption, and changes to PTE 84-24 (other than the addition of the Impartial Conduct Standards) -- are not applicable until January 1, 2018, while the Department is honoring the President's directive to take a hard look at any potential undue burdens and decides whether to make significant revisions."
Stevens said ICI members strongly support a requirement that all financial advisers act in the best interests of their clients, whether in retirement or retail accounts.
However, the trade association is calling upon the U.S. Securities and Exchange Commission or Congress to craft such a rule.
"Only two bodies can lead the way on a unified best interest standard -- the SEC and Congress," Stevens said. "We hope the SEC will take the lead -- but if it doesn't, Congress should stand ready."
The Financial Services Roundtable, which filed public comments in support of the DOL's delay proposal and thinks a longer delay would be beneficial, also believes the SEC should take the lead.
"A 'best interest standard' should be properly crafted by the appropriate regulator in a way that reduces red tape but maintains important consumer protections," said FSR, considered the leading advocacy organization for the nation's financial services industry.
"FSR believes the Securities and Exchange Commission is the appropriate regulator to adopt and implement a best-interest standard for all brokerage accounts (including IRAs) held by retail customers, and the DOL should fully rescind its rule on this matter."
SEC Acting Chairman Michael Piwowar has been an outspoken critic of the DOL rule, most recently calling it "unworkable."
Piwowar, who was designated acting chairman by Trump in January, told a conference of mutual fund directors last month that it is time for the SEC to "reassert its role" in developing investment advice standards.
He contends the fiduciary rule has nothing to do with protecting investors, but aims to help plaintiffs lawyers bring cases.
"It has achieved that objective," said Piwowar, who headed the agency since former Chairwoman Mary Jo White stepped down in January and while Trump's nominee for chairman, securities lawyer Jay Clayton, awaited a Senate confirmation vote.
Clayton, a former partner at Sullivan & Cromwell LLP, was confirmed by the U.S. Senate in a 61-37 vote May 2.
The Financial Services Institute, which advocates on behalf of independent financial advisors and independent financial services firms, wasted no time in asking Clayton to pursue a uniform fiduciary standard.
"We have always believed the top priority of the SEC should be protecting investors," David Bellaire, EVP and general counsel for FSI, said in a statement released shortly after Clayton's confirmation.
"Adopting a true, uniform fiduciary duty that protects investors and their access to affordable, objective financial advice must finally be given the serious attention it deserves."
From Legal Newsline: Reach Jessica Karmasek by email at jessica@legalnewsline.com.