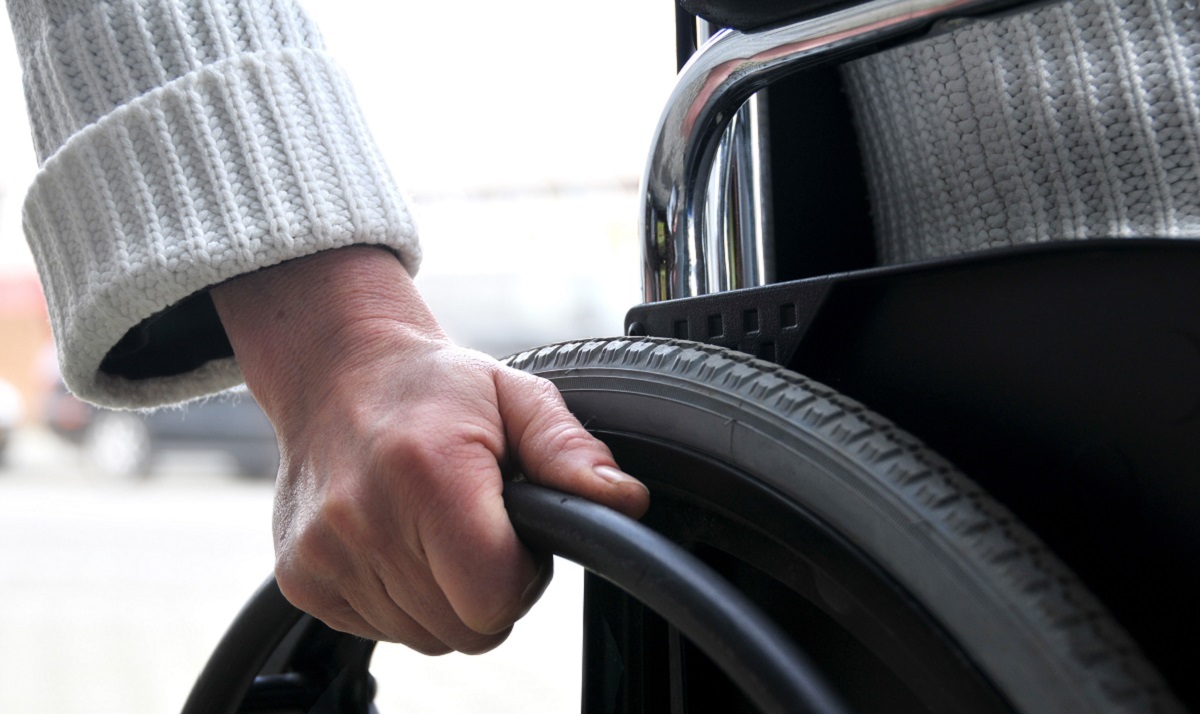 PHOENIX (Legal Newsline) - Arizona Gov. Doug Ducey has signed into law an amendment to the Arizonans with Disabilities Act that will allow businesses up to 90 days to correct access violations before a lawsuit can be filed.
Ducey, a Republican, signed the legislation, Senate Bill 1406, on April 18. The amendment originally had included a 30-day compliance period.
In a statement, the governor said he "cares deeply about making sure Arizonans with disabilities have full access to public services."
"We believe these bipartisan reforms will prioritize actually fixing access issues and provide better quality of life for persons with disabilities," Ducey said.
The change, which becomes effective later this year, will make it more difficult for Americans with Disabilities Act plaintiffs to file what proponents of the legislation argue are frivolous and excessive lawsuits against businesses.
The legislation requires proper detail or notice of the problem so it can be corrected; provides standing only to an aggrieved person who has been subject to discrimination; and excludes websites from the state law's requirements.
It also prohibits a plaintiff from being promised anything of value in exchange for filing a lawsuit; prohibits a demand for money from a defendant; and allows courts to impose sanctions on plaintiffs and their attorneys.
"This bill brings meaningful reforms aimed at reducing what the media in Arizona calls 'cash for compliance,'" said Betsy Laird, senior VP for global public policy at the International Council of Shopping Centers, or ICSC.
The ICSC represents the shopping center industry, having more than 70,000 members in more than 100 countries.
"This win at the state level increases the call to Congress to pass a federal solution to ensure that property owners nationwide are afforded the same notice and cure protections," Laird said.
The U.S. Chamber of Commerce backed the change to Arizona's law, arguing the legislation would ensure that "genuine" claims are addressed without exposing the state's small business owners, especially, to abusive litigation that impedes both economic growth and job creation.
The Chamber's Institute for Legal Reform, which owns Legal Newsline, sent Ducey a letter this month urging him to sign the change into law.
"Currently, unscrupulous attorneys can use serial plaintiffs to allege AZDA violations at multiple businesses -- particularly small businesses -- and then demand payments from business owners as a means of settling those complaints," the letter states.
But some disability advocacy groups, such as the Arizona Center for Disability Law, argue the legislation takes away the rights of people with disabilities to file a lawsuit when they encounter a barrier.
"This bill would treat people with disabilities as second-class citizens," the Arizona Disability Coalition said in urging people to contact state lawmakers and oppose the change.
State Sen. Karen Fann, a Republican, sponsored the legislation. Fann, herself, is the owner and CEO of a highway construction company that specializes in the installation of guardrail and signs throughout Arizona.
From Legal Newsline: Reach Jessica Karmasek by email at jessica@legalnewsline.com.