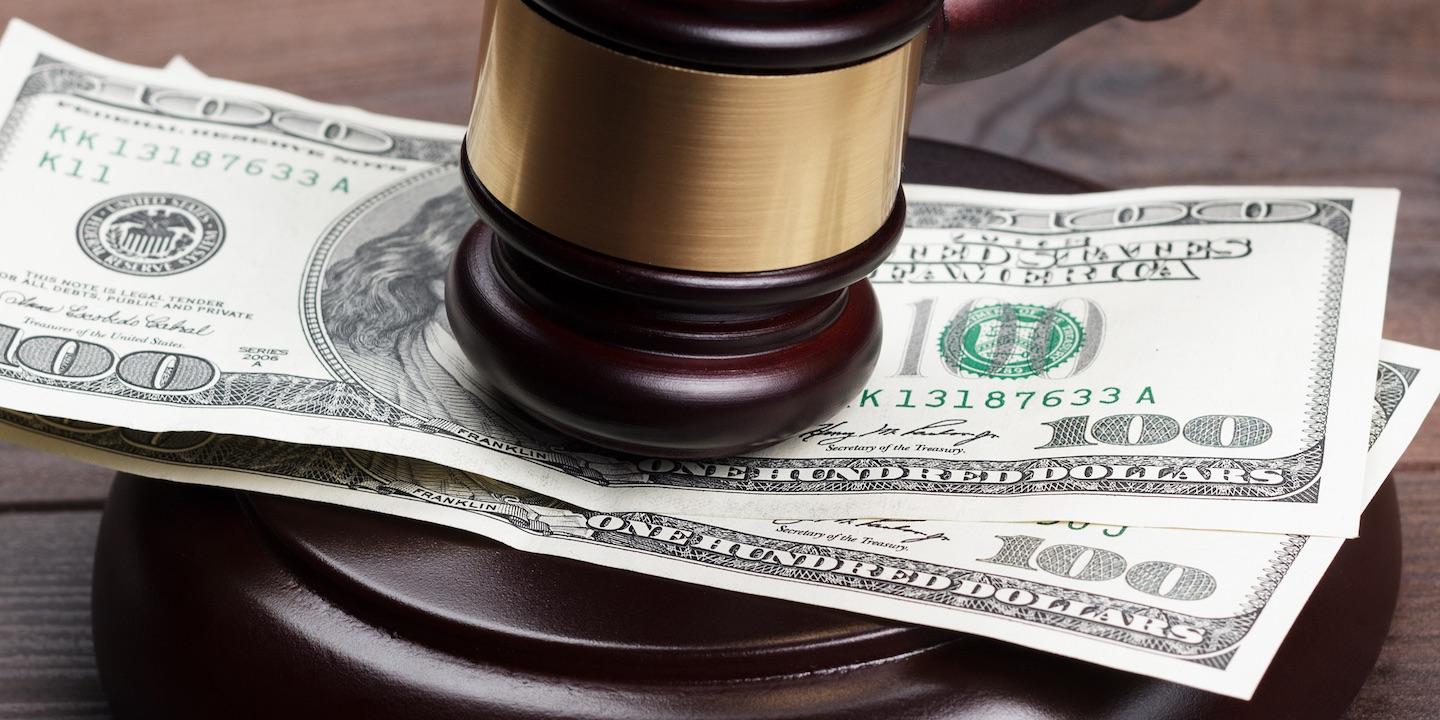 SEATTLE (Legal Newsline) – A private law firm in line to earn millions representing the state of Washington has been active in recent years donating to candidates for state attorney general.
Texas-based Baron & Budd has been hired by Washington Attorney General Bob Ferguson on a contingency fee basis to sue Monsanto over alleged polychlorinated biphenyl (PCB) contamination.
Baron & Budd, and Gomez Trial Attorneys of San Diego are involved in similar actions on behalf of several cities in Washington, California and Oregon.
Their involvement in the other suits is the reason given by the office of Washington Attorney General Bob Ferguson for hiring the two firms without receiving bids from other firms.
In recent years, Baron & Budd has spent $50,000 in support of mostly Democratic state attorney general candidates in several states, including Washington. Ferguson received $1,800 in 2012 and $1,000 in 2016.
The largest beneficiary of Baron & Budd's donations was Hector Balderas, who received $10,400 in 2014. He's now the attorney general of New Mexico.
Nevada attorney general-candidate Ross Miller received $10,000 in 2014 but lost.
No other state has filed suit against Monsanto over its use of PCBs, but Ferguson revealed at a press conference that members of his team are in touch with colleagues in other AG offices. He said his office did not not try to get in touch with Monsanto until the day the suit was filed.
Washington's suit, filed in King County, alleges that that Monsanto "knew PCBs were toxic to humans and wildlife and had spread throughout the ecosystem" 10 years before they were banned in 1979.
PCBs, manufactured solely by Monsanto, present a public nuisance "that is harmful to health and obstructs the free use of public resources and state waters," the lawsuit alleges. The suit further claims this was due to Monsanto's negligence and its efforts to conceal the dangers of its product.
Monsanto is liable for damages totaling "hundreds of millions of dollars, if not more," Ferguson said at a press conference announcing the suit in early December.
"This case is highly experimental because it seeks to target a product manufacturer for selling a lawful and useful chemical four-to-eight decades ago that was applied by the U.S. government, Washington State, local cities and industries into many products to make them safer," Scott S. Patridge, vice president of global strategy for Monsanto, told Legal Newsline in a statement.
He added, "PCBs have not been produced in the U.S. for four decades, and Washington is now pursuing a case on a contingency fee basis that departs from settled law both in Washington and across the country.
"Most of the prior cases filed by the same contingency fee lawyers have been dismissed, and Monsanto believes this case similarly lacks merit and will defend itself vigorously."
Legal Newsline obtained a copy of the contract between the two law firms and Ferguson's office.
The firms will receive 25 percent of any gross recovered up to $75 million, 20 percent of recovery between $75 million and $150 million, 15 percent of between $150 million and $200 million, and 10 percent of more than $200 million. The firms will receive nothing if no money is recovered.
"Washington's contractual arrangement with outside law firms is similar to the state's approach during lengthy multi-state litigation against big tobacco companies, which garnered a record $206 billion national settlement, split among the states," Ferguson's office said. It added that settlement "garnered nearly $2 billion for Washington."
That settlement, reached in the 1990s, requires tobacco companies to make a yearly payment to states to offset health care costs associated with treating smokers.
In a statement, the AG's office stated, "At all times, Attorney General Ferguson was screened from all communications about, information relating to, and participation in decision-making regarding the selection of (special assistant attorneys general) or the negotiation of contract terms with SAAGs.
"The AGO pursued a sole-source, contingency fee contract with Baron & Budd and the Gomez law firm due to the highly specialized nature of the potential claims, and the firms' experience and expertise in PCB and related litigation on behalf of public clients."
Legal Newsline has also obtained what is described as Baron & Budd's standard contract for services. The Texas attorneys and other firms were hired by Vermont on a contingency basis to lead a legal action against various oil companies alleged to have contaminated the environment with the gasoline additive MTBE.
That agreement would have given Baron & Budd, and the other firms, 25 percent of any recovery, the total amount after costs. The suit, filed in state court, was thrown out under statute of limitation rules.
Several cities have filed suit against Monsanto, all in federal court. These include Spokane and Seattle in Washington; Portland in Oregon; and San Jose, Oakland, Berkeley, Long Beach and San Diego in California. All are represented by Baron & Budd and the Gomez Trial Attorneys.
In addition to New Mexico's Balderas, these state attorneys general received contributions from Baron & Budd in 2014 or 2015.
-Brian Frosh of Maryland ($4,000);
-Luther Strange of Alabama, one of two Republicans ($5,000);
-Jeff Landry of Louisiana, the other Republican ($5,000);
-California's Kamala Harris, who is moving on to the U.S. Senate soon ($6,800);
-Eric Schneiderman of New York ($5,000); and
-Jim Hood of Mississippi ($1,000).
Most recently, on Oct. 26, Spokane defeated Monsanto's motion to dismiss the city's lawsuit, alleging PCB contamination of the city's stormwater system.
Judge Salvador Mendoza in the Eastern District of Washington ruled the City of Spokane properly alleged public nuisance, negligence, equitable indemnity and products liability under the Washington Products Liability Act.
"The public harm at issue here comes from PCBs reaching the River, but the nuisance itself is Monsanto's production, marketing, and distribution of the PCBs," Mendoza wrote in his findings.
But in August, U.S. District Court Judge Edward J. Davila in California threw out the complaints by Berkeley, San Jose and Oakland, saying they did not have ownership over the stormwater running through their cities and therefore lacked legal standing.
Davila did allow the cities to amend their complaints and refile, which they did. The amended complaints included references to two new laws passed in the interim by the California State Legislature.
The laws allow cities to capture and reuse storm runoff and thus gives them a property interest in storm water, and gives local governments new power to sue to stop public nuisances on property.
Patridge, of Monsanto, said at the time of the court's ruling that it is "a complete rejection of these contrived legal theories that confirms there is no basis in the law for these speculative nuisance claims by the cities."
He added, "San Jose, Berkeley and Oakland have been ill-served by the overly aggressive tactics of their contingency fee counsel, and we hope this ruling will conclude this matter."