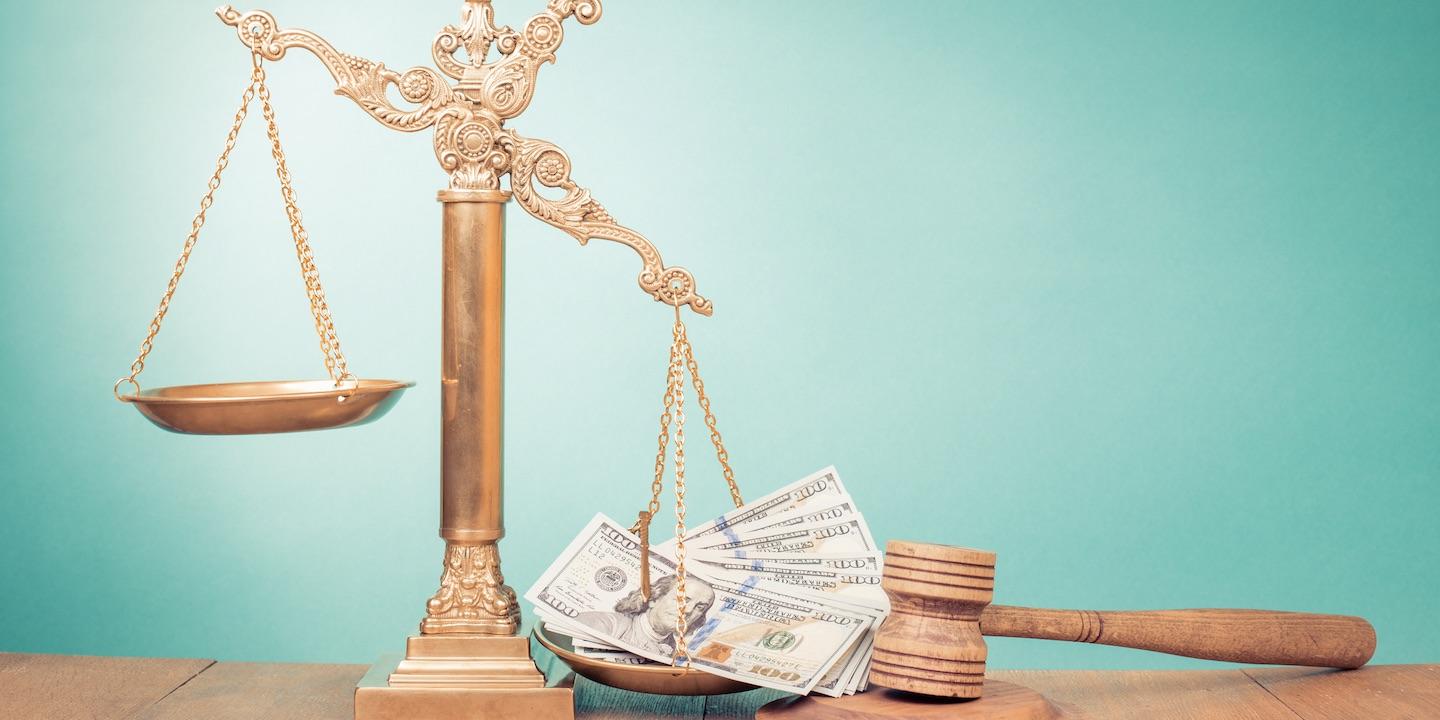 LOS ANGELES (Legal Newsline) – A California appellate court recently held attorneys fees could be applied to the state's 10:1 punitive-to-compensatory damages limit while weighing in on a case involving a life insurance company's alleged fraud against a disabled veteran.
The Second District's Nov. 3 opinion in Nickerson v. Stonebridge directed the trial court to modify Thomas Nickerson's total punitive damages.
Nickerson, who served in the U.S. Marine Corps, is wheelchair-bound and suffered a broken leg after trying to lower himself off his van's wheelchair lift in 2008. After the accident, Nickerson was treated at a VA Hospital and ended up spending 109 days hospitalized because of complications.
Nickerson's insurance company, Stonebridge Life, partially denied his claim for hospitalization benefits and Nickerson filed suit. The jury awarded Nickerson $31,500 in additional benefits, $35,000 for compensatory damages and $19 million in punitive damages, citing that Stonebridge acted in fraud with its policy provision limiting coverage.
The punitives damage award was slashed to comply with the 10:1 ratio ($350,000), but Nickerson rejected the judgment. After the appellate court's ruling, the punitives award now stands at $475,000.
It had added the $12,500 in attorneys fees it took to fight a bad faith denial of benefits to Nickerson.
Legal experts agree that the appeal court's ruling was consistent regarding inclusion of Brandt fees in punitive damage awards.
"The court's opinion was consistent with a ruling of the California Supreme Court that Brandt fees (attorney's fees incurred in pursuit of sums owed under the insurance contract) were properly considered in assessing the permissible ratio of punitive damages to compensatory damages," Professor Joseph Lavitt, a lecturer at University of California Berkeley School of law who teaches torts and insurance law, told Legal Newsline.
"The court of appeal reconsidered its (earlier) opinion with respect to the punitive damages award to account for the inclusion of Brandt fees."
Lavitt said he believes the court's decision to include the plaintiffs attorney's fee in the compensatory damages could lead to greater punitive damage awards in some of the state's cases.
"The inclusion in compensatory damages of the plaintiffs attorney's fees incurred in pursuit of sums owed under the insurance contract, for the purpose of assessing the punitive damage award, clarified an issue of law and in the long term, may result in marginally greater awards of punitive damages in appropriate cases in California," said Lavitt.
Lavitt said California's punitive damages ratio is in line with the U.S. Supreme Court's opinion on ratios.
"In civil cases, the United States Supreme Court has indicated that a ratio between a punitive damages award and a plaintiff's actual or potential compensatory damages significantly greater than nine or 10 to one is suspect," explained Lavitt.
"Although, there is no fixed and absolute restriction on greater ratios. This 'single digit ratio' standard applies in all of the states, because the Supreme Court has found that this issue implicates interests protected by the U.S. Constitution.
"The result (of the Appeals Court ruling) was not particularly groundbreaking. The California Supreme Court was correct on the issue of Brandt fess and the court of appeal's decision was consistent with controlling law in all issues."