SEATTLE (Legal Newsline) — U.S. attorney Annette L. Hayes for the U.S. District Court for the Western District of Washington announced last week that the owners and operators of a Greek shipping vessel will pay $1.3 million for allegations of dumping oily waste into the sea.
The ship operator, Angelakos (Hellas) SA, and the ship owner, Gallia Graeca Shipping Ltd., allegedly violated the Act to Prevent Pollution from Ships, falsified records and engaged in a scheme to defraud the United States.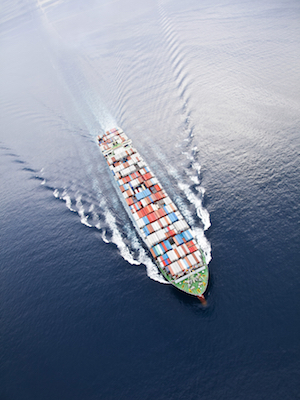 "These companies promoted a culture of lies and lawlessness that left a trail of pollution in the Pacific Ocean," Hayes said. "Knowing the Coast Guard was going to do an inspection of their shipping vessel, corporate managers allowed the chief engineer to present falsified documents. The significant fines imposed in this case send a clear message that those who spoil our environment by putting their business interests ahead of our laws will be held responsible."
Coast Guard inspectors allegedly examined the ship and found evidence that oily water had been discharged from the ship three times on a recent journey.
"The Coast Guard will protect our marine environment through coordination with international, national, regional and local partners and will promote sustainable development of our nation's ocean resources by enforcing pollution prevention laws and regulations and maintaining a robust vessel inspection program," said Joe Raymond, Coast Guard captain of the Port Puget Sound.