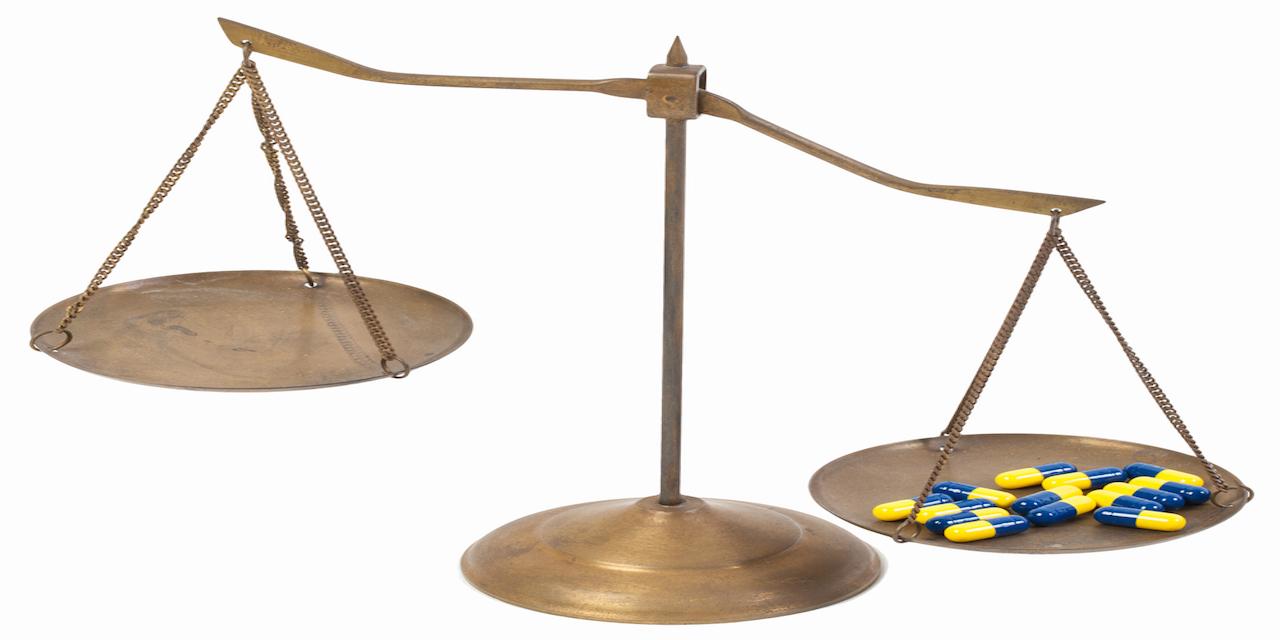 LAS VEGAS (Legal Newsline) — A $20 million lawsuit involving a pharmaceutical company and the investment firm with a stake in the company is a battle for control, a University of Toledo professor says.
Relmada Therapeutics, clinical-stage pharmaceutical company that develops therapies for treating central nervous system diseases, originally filed suit against Laidlaw & Co. in October. Relmada recently filed its amended complaint in the case, accusing Laidlaw of manipulating Relmada's stock price when it failed in its attempt to take control of the company's board of directors.
Laidlaw, a United Kingdom-based investment bank and advisors firm, has worked with Relmada Therapeutics since 2011, raising venture capital financing and taking the company public.
As part of payment for its services, Relmada gave Laidlaw a significant stake in the company. Laidlaw, including its two principals - Matthew D. Eitner and James P. Ahern - own 1,134,405 shares total of Relmada's common stock. They also suggested two people who were appointed to Relmada's board of directors.
But along the way, the fruitful relationship soured, culminating in a lawsuit filed against Laidlaw in December 2015.
This is a contest for control, Eric Chaffee, a professor at the University of Toledo School of Law who focuses on tax and business law, told Legal Newsline.
Chaffee said spats between businesses happen frequently and often end in settlements. But the fact that Laidlaw lost its influence on the board and is now working to regain it is a unique situation.
"(Relmada) really wanted to get out from beneath Laidlaw and this presented an opportunity," he said.
Relmada claims that after Laidlaw lost its influence on the board, it put out a press release that disparaged the company and included false information, all to get stockholders to vote for Laidlaw's slate of directors at the 2015 stockholders meeting.
After filing the lawsuit in a U.S. District Court in Nevada, Relmada pressed for a temporary restraining order to thwart Laidlaw's alleged plans. It was granted.
The lawsuit was amended in September and includes allegations that Laidlaw breached its fiduciary duty, violated federal securities law, defamed the company and interfered with its ability to raise capital.
Laidlaw responded to the lawsuit by denying the allegations against the firm, Eitner and Ahern. It also filed a counterclaim against Relmada, accusing the company and its board of disenfranchising shareholders and making false and misleading statements.
Michael Ference, a New York attorney for Laidlaw, told Legal Newsline the lawsuit is still in its infancy.
"We don't think the claim has merit and we expect to prevail," he said.
Relmada did not return requests for comment.
The suit likely will draw the attention of people in the pharmaceutical industry and the investment sector. The first relies on venture capital and the other has a reasonable expectation of its money gaining some influence in a company.
"They're going to want to exercise some control," Chaffee said.
Court documents and press releases filed by Relmada and Laidlaw show a business disagreement that, at times, involved personal attacks, with both sides claiming they're acting in the best interests of shareholders.
In a news release announcing the initiation of the lawsuit, Relmada included allegations that Laidlaw and its principals have a history of violating financial regulations, leading to customer complaints, sanctions and penalties. Laidlaw has countered with accusations that Relmada is mismanaged and its board has taken steps to insulate itself against shareholder input.
Relmada also claimed Laidlaw is strategically selling off its shares at low rates, causing the price to be artificially low and damaging the company further.
"To investors, this would be significant," Chaffee said.
Relmada claims that after the company went public in 2014, it no longer needed to raise capital. Relmada had gone public by acquiring a public company — a move called a reverse merger — and came out with an extra $28 million.
"The gross proceeds were 'expected to enable (Relmada) to achieve major milestones and enter into the next stage in its growth' without the need to mine for additional investments in the near term," according to court documents.
By October 2014, Relmada raised another $15 million through the issuance of 10.1 million shares of its common stock, giving it more than $43 million.
The company claims Laidlaw was looking to generate fees by convincing Relmada to attract investors. Meanwhile, the chairman of Relmada's board of directors, who had worked as Laidlaw's head of healthcare investment banking, left Laidlaw, so the investment firm was losing influence on the board at the same time it needed the board to act in its favor.
Relmada claims Laidlaw attempted to appoint a new member to the board and was told that if it agreed to take on the suggested member, he would facilitate an investment from another fund. Relmada rejected the board member, saying he wasn't qualified, but showed interest in the investment.
Laidlaw claims it introduced Relmada to this healthcare institutional investor. At the time, Laidlaw was not formally engaged by Relmada, but was acting out of its principals' and clients' "substantial equity interest," according to court documents.
But while the potential investor performed due diligence on Relmada, the company allegedly refused to provide nonpublic information and, as a result, the investor left the table.
"To this day, the company has been unsuccessful in attracting necessary institutional capital in order to effectuate its short- and long-term strategies," Laidlaw claims.
The way Relmada sees it, correspondence with the potential investor took a strange course when it was forced to use Laidlaw and Benjamin Snedeker, the rejected board member, as mediators in the deal.
"Although Relmada had not formally re-engaged Laidlaw for new transactions and that Mr. Snedeker had no affiliation with Laidlaw, Relmada or the potential investor, defendants insisted that all communication between Relmada and the potential investor go through defendants and Mr. Snedeker. This arrangement is unusual and not customary in the industry, and caused Relmada's management team great concern," Relmada claims.
The company claims it never refused to provide information but was leary of the "unusual relationship" between Laidlaw, Snedeker and the investor.
"Relmada was prepared to provide due diligence once this very strange circumstance had clarity. But in response to Relmada's necessary and appropriate inquiries, it was the potential investor that ceased all communication and discussion with Relmada," the company claims.
In August 2015, Relmada applied for listing of its common stock on the NASDAQ Capital Market. Its application was delayed because a board of directors member involved in the process had failed to disclose a lawsuit filed against him over allegations of insurance fraud, performance of medically unnecessary tests, participating in a patient referral scheme and civil racketeering. The board member had been nominated by Laidlaw.
Relmada claims the board member, Dr. Nabil Yazgi, resigned, shared confidential business information with Laidlaw, and then revoked his resignation.
"Recognizing, however, that Dr. Yazgi eventually would have to resign, which he did again on Nov. 6, 2015, Laidlaw triggered the next phase in its scheme to take control of the company," Relmada claims, pointing to a filing with the U.S. Securities and Exchange Commission (SEC) in which the investment firm "laid the groundwork" to take over the company's board.
In October 2015, Laidlaw filed a Schedule 13D with the SEC — a form that must be filed within 10 days of a person or entity acquiring more than 5 percent of a company's publicly traded securities. In the form, Laidlaw cast doubt on the company's direction and the board's concern for shareholders.
"To date, (Relmada) has been unsuccessful in attracting institutional capital. Multiple high-quality, healthcare-focused institutional investors recently have declined the opportunity to invest in (Relmada), citing, among other things, (Relmada's) need for additional clinical and commercial expertise at the management and board level and better articulated development plans for its core products," Laidlaw wrote. "The reporting persons also are concerned that the Issuer is not appropriately marketing itself to institutional investors."
To help Relmada address these concerns, Laidlaw suggested several people for appointment to the board. The candidates would bring "deep experience" with backgrounds in business, as well as specialty pharmaceutical operations, clinical and commercial product development and institutional healthcare investing.
Relmada claims the document was filled with false and defamatory statements and confidential information.
Next, Laidlaw filed a proxy statement with the SEC to nominate its own directors to the board who would address the issues it outlined in its Schedule 13D.
Relmada claims its true aim was to "reopen the fee spigot." Its attempt failed because Laidlaw didn't follow nominating requirements outlined in Relmada's bylaws and Nevada state law. The court granted a motion to enjoin Laidlaw from disseminating "false and misleading proxy materials."
"While Relmada successfully prevented the defendants' improper takeover attempt, the damage created by the defendants' misconduct has been severe," Relmada claims.
"Defendants' false October 2015 and December 2015 filings and attendant confusion in the marketplace caused Relmada's share price to fall 43 percent initially, and further since then. The drop in stock price adversely affected Relmada's application for listing on the NASDAQ stock exchange, which, in turn, has harmed Relmada's ability prospectively to raise capital."
Relmada further claims that this prevented it from executing its business plan, which included being a NASDAQ-listed company with at least one drug in the third phase of the approval process and another in the second phase.
"Instead, today, Relmada has no drugs in clinical testing, has lost 40 percent of its workforce, and has a value of less than $25 million," the company claims.
The fight between Relmada and Laidlaw raises questions about the impact on their performance among stockholders, Chaffee said. Part of the case will involve determining whether it's a real dip or if it's artificially depressed.
"(Litigation) definitely puts a cloud over the company," he said, adding that showing a willingness to sue an investment firm may cause other firms to think twice before working with Relmada. "If they need additional capital, others might be leary of giving capital.
"It suggests there might be a particularly contentious relationship."