TALLAHASSEE, Fla. (Legal Newsline) — Florida Attorney General Pam Bondi has announced a court order that temporarily shuts down an alleged tech support scam that has deceived consumers out of more than $25 million.
Client Care Experts, previously known as First Choice Tech Support LLC, is owned by CEO Michael Seward and his partner, Kevin McCormick. These defendants allegedly ran a scam out of a boiler room in Boynton Beach, using more than 200 telemarketers.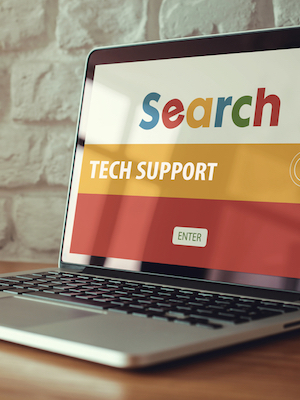 "Floridians rely on computers to communicate with family and friends, make purchases and conduct business, and when scammers target these devices they can scare and frustrate consumers, especially our seniors," Bondi said. "That is why we are working diligently to identify and stop tech scams targeting Floridians."
Bondi claims that the defendants used deceptive marketing to create pop-up windows on consumers' computers claiming infections. These warning allegedly directed consumers to call a toll-free number for help. When connected, the consumers would hear sales pitches from unscrupulous sales agents posing as computer technicians, Bondi alleges.
The consumers were then purportedly duped into spending an average of $250 to fix the fake issues.
Bondi's office seeks a permanent ban on the defendants' business and full restitution for allegedly affected consumers.