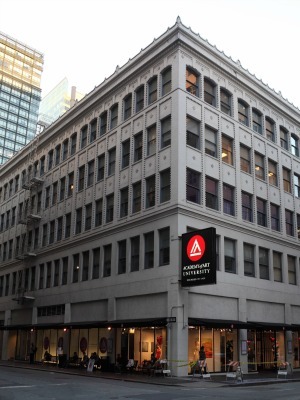 SAN FRANCISCO (Legal Newsline) – The parents of a deceased college student are suing the school their daughter attended, alleging violations of the California False Advertising Law and the California Unfair Competition Law.
Bennett Goldberg and Linda Kuckuk, on behalf of themselves as parents of Aaryn Goldberg and all others similarly situated, filed the suit May 13 in U.S. District Court for the Northern District of California against Stephens Institute, doing business as Academy of Art University.
When Aaryn Goldberg died, she was enrolled at the Academy of Art University's summer 2015 session, living in student housing, as designated by the Academy of Art.
The suit alleges where Aaryn Goldberg was living is not student housing at all, as marketed by Academy of Art as exempt from rent ordinances and laws. According to the complaint, Academy of Art has used this "student housing" designation to deprive students their rights as tenants under rent ordinance by threatening to evict, and actually evicting, students without just cause and with full forfeiture of housing fees. This ultimately could make these students effectively homeless, the suit alleges.
As a result, students have put up with intolerable living conditions at 17 named housing units because they do not want to be evicted, according to the complaint.
The suit says Aryan Goldberg was last seen alive after taking a cab ride from San Francisco to Marin County because she was too afraid to go out in a crime-ridden neighborhood. The parents allege that when they went to the dorm to pick up their daughter's belongings the college already had begun moving in another student.
Goldberg and Kuckuk seek a class action, declaration that the student rental units have always been subject to rent ordinance, restitution to the class of no less than $5 million, attorney fees, court costs, and other relief the court deems proper.
They are represented by attorneys William McGrane of McGrane PC in San Francisco, and by Matthew J. Shier and Linda Sorensen of shierkatz RLLP in San Francisco.
U.S. District Court for the Northern District of California Case number 16-cv-02613-JSC